Is The Semrush Search Intent Filter Accurate? [Data-Backed Analysis]
Blog /

Is The Semrush Search Intent Filter Accurate? [Data-Backed Analysis]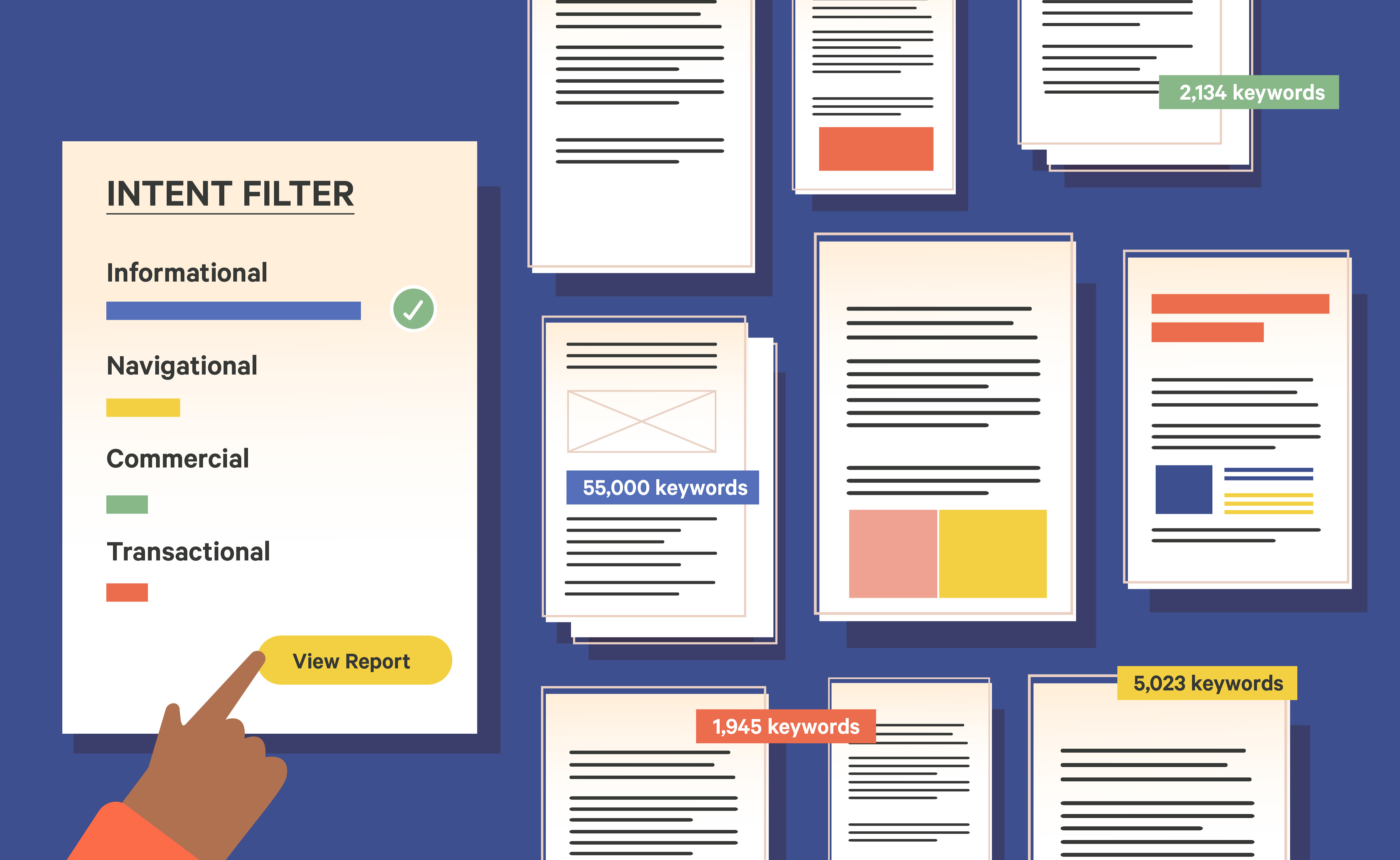 Chances are if you're reading this, you're either a marketer, on the path to becoming one, or someone who often pulls out the marketing hat from your growing collection of headwear. Whichever category you find yourself in, you're probably on a first-name basis with Semrush, or at least familiar with it.
On the off chance you're unfamiliar with Semrush, it's a SaaS solution focused on digital marketing, specifically in the realm of keyword research, link building, content marketing, and all things SEO.
So why are we even talking about Semrush? Because not long ago, Semrush decided to tackle a key issue facing marketers: knowing why customers were searching the internet for certain answers.
You know the struggle of not only having to identify the right keywords your company should target, but also whether the intent of those keywords align with your goals.
Gauging intent—the purpose behind a search—can be tricky, and you may even end up in a best-guess scenario when all is said and done. Not to mention the time it takes to review, analyze, and keep track of intent for each keyword.
To simplify things, Semrush released a new feature in late 2021: the search intent filter. Added to its existing keyword-based reports, the filter lets you see the intent(s) of a keyword—alongside familiar filters like volume and trend—as you perform your research and track positions.
Understanding Semrush Search Intent Categories
The new Semrush feature breaks search intent into four categories: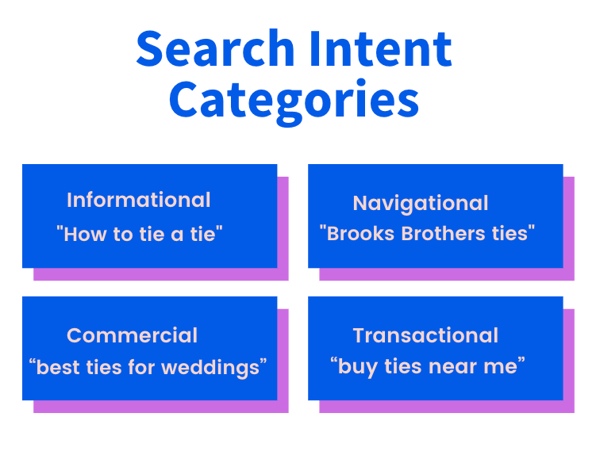 Informational—searchers want general information about a subject or an answer to a specific question related to that subject. For example, if Google searcher Caleb is interested in ensuring his tie looks perfect, he may search "how to tie a tie."
Navigational—searchers are looking to navigate to a specific site or webpage. If Caleb wants a popular brand of tie, he may search "Brooks Brothers ties."
Commercial—searchers are investigating products, services, or brands for a future purchase. If Caleb wants to know what types of ties are suited for certain events, he might search "best ties for weddings."
Transactional—searchers who intend to complete a purchase soon have transactional or buyer intent. If the wedding Caleb is attending is taking place tomorrow (Caleb is a notorious procrastinator), he might search "buy ties near me."
This categorical approach to search intent makes a lot of sense. In marketing, it's key to know as much about your customers and prospects as possible, especially what's driving them to take action. You can use this information to tailor your strategy and make more informed marketing decisions.
But is Semrush's search intent tool accurate? Keep reading to see how we used data collected from four of our own Nectafy clients to answer this question.
Semrush Search Intent Accuracy: A Data-Backed Analysis
About Our Data
For context, each of our four clients operate in different industries:
Insurance
Finance
Business intelligence
Importing & exporting (we promise this is a real client—not something George Costanza made up)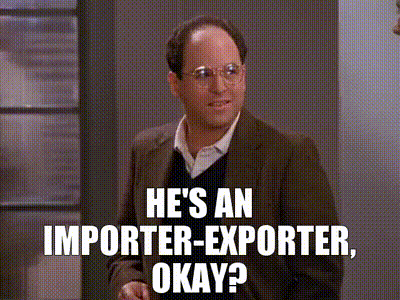 Given their unique industries and offerings, their target keywords are wildly different—how to grow an insurance agency, bookkeeping pricing plans, strategic planning models, and import export organizations to name a few.
Here's a breakdown of key data points used in our analysis: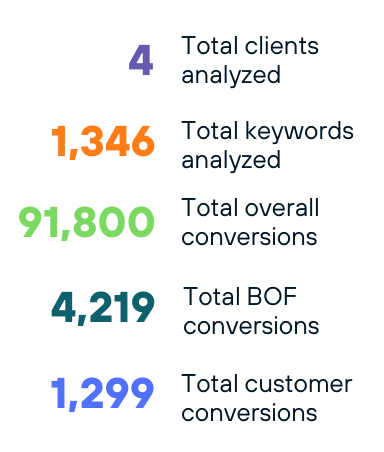 Process
Here's a walkthrough of how we set up our analysis:
We exported client lead data from our four HubSpot accounts by looking at all organic leads that first landed on one of our blog posts and then converted somewhere else on the website. In HubSpot, here's how to find this:

Filter a custom contact list to look at First Page Seen.
Include "/blog" (or any other common identifier for your blog).
Filter by Create Date.

We exported client keyword data from the same four clients via Semrush Project Tracking Reports (this is where we keep keyword data specific to our blog).
We combined all this data into a Google spreadsheet across various tabs for each data source.
We broke down the client lead data from the first step into different subcategories such as BOF data & customer data to gain greater insight into search intent vs. sales funnel position.
We set up an equation to count the number of total conversions, BOF conversions, and customer conversions for each keyword based on the associated landing page (via First Page Seen).
We constructed four different pivot tables to find the key data points listed above.
Analysis
First, let's look at total conversions, which include any website visitors who took an action that enabled our clients to engage with them beyond their initial visit—subscribing to the blog, submitting their contact info to download an offer, and so on.
In total, there were 91,800 conversions across the four clients. The vast majority (88%) of these conversions came from keywords Semrush's search intent identified as informational.
This isn't surprising as one of the key components of our content strategy is to use informative blog content to convert visitors to leads. Both our company and our clients have seen a lot of success with this approach.
Let's take a closer look at the bottom of the sales funnel.
Out of 4,219 BOF conversions—leads who requested demos, scheduled consultation calls, signed up for free trials, or did whatever primary, sales-focused call to action clients wanted—45% of these conversions came from keywords Semrush identified as commercial.
Again, this data is in line with another component of our content strategy, where we focus on increasing BOF conversions by targeting these types of keywords.
Now when it comes to SEO and content marketing, getting website traffic is great. But the real determination of success is seeing how many people made it further down the funnel. Ultimately, you want to convert website visitors to leads that your sales team—or software trial—can turn into actual customers.
How many customers did our clients generate from the 91,800 total conversions? A total of 1,299. Here's the search intent breakdown for these customers:
45% were from informational keywords
42% were from commercial keywords
5% were from transactional keywords
Other Interesting Takeaways
Beyond conversions, here are a few other interesting insights gleaned from our data:
Commercial keywords had the second-highest average cost-per-click (CPC), while also having the second-lowest average search volume. This aligns with generally accepted knowledge that most keywords of this type are lower volume, more specific, and have more ad spend associated with them.
Navigational keywords had the highest average spend. Marketers typically agree that brand names are usually more competitive in the context of pay-per-click (PPC), so this result makes sense.
How much could your company grow with growth content?
Calculate your expected growth in organic visits based on the average Nectafy client.
Key Statistics
1,000
Month 1 Organic Visits
10,049
Month 12 Organic Visits
Conclusion
Semrush's search intent categorization appears to be accurate due to its alignment with not only common theories associated with keyword patterns, but also with our sample client data.
Two of the most relevant factors in making this determination were that the tool's classifications aligned with the logic that commercial keywords are more likely to generate BOF conversions when compared to other intent categories, and informational keywords generate more conversions overall.
Data Limitations
While we tried to be as scientific as possible in our data collection and analysis, we recognize there were several limitations:
The majority of conversions came from a single search intent category (informational). A more statistically significant data collection process would look at each category equally, or at least give properly weighted assignments to each category.
Our data only included four clients and limited results from each.
We performed this analysis through the lens of our own content strategy, which significantly skews the data towards favoring informational keywords.
Despite these limitations, we still believe the Semrush search intent tool to be an accurate predictor of user motivation, and plan to use it to inform our growth marketing efforts for our company and our clients.
Need a helping hand growing your business through content?
Growth content—a data-backed approach to building high-quality content for your website—can help you attract quality leads. But not without the right strategy, sufficient time, or adequate manpower to create and publish authoritative content.
That's where Nectafy comes in. We have growth content down to a science, with a little art thrown in for good measure. Not only do we help strategize and produce content that brings customers to your digital doorstep—we also make good use of tools like Semrush and HubSpot to maximize your growth content efforts.
We'd love to help you harness the power of keyword research combined with authoritative content—drop us a line if you'd like to talk.