What Is HubSpot, & What Is It Not? An Unbiased Explanation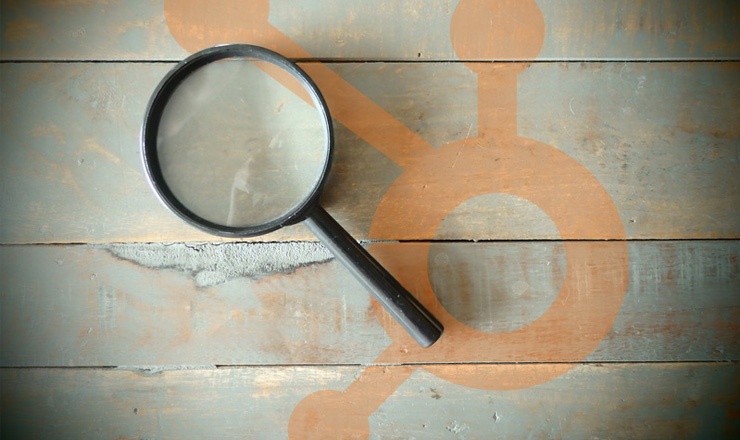 We're pretty boisterous about our inbound marketing software selection: we use HubSpot. Not only that, but we help our clients use HubSpot, we recommend it frequently, and we're considered a reseller of HubSpot in almost every sense of the word.
I know what you're thinking: Wait... I thought you said you were unbiased! Well, we are.
One thing we don't do is profit from reselling HubSpot's software.
Could we? Absolutely.
In fact, we refuse our share of the "HubSpot Partner" funds they try to send our way. And we do that for a very specific reason—so we can remain unbiased. We don't want our judgement about a third-party software to be clouded because we're receiving a paycheck from them each month.
So if you want to know exactly what HubSpot is—without a "spin" or a biased sales pitch—you're in the right place.
What Is HubSpot?
Simply Put
HubSpot (a company based out of Cambridge, Massachusetts) develops and markets a software (of the same name—HubSpot) with two separate platforms; one for marketing and one for sales.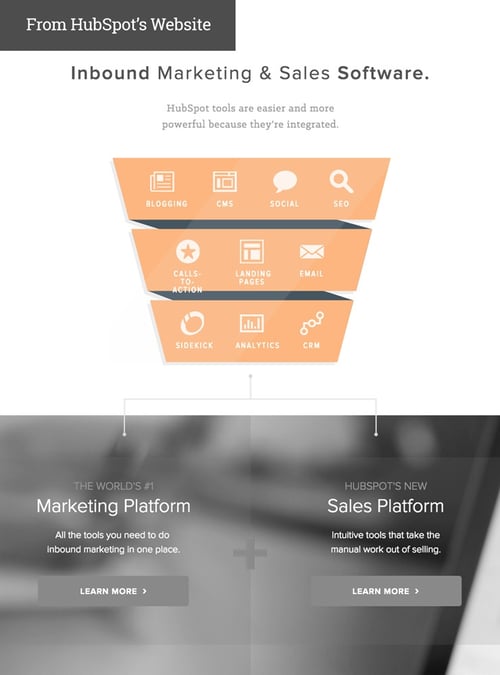 But for the purposes of this article, I'm going to talk only about the marketing platform. (We'll save the sales part for another day.)
That being said, HubSpot is an "all-in-one marketing software" that provides tools that can help your company with blogging, SEO, social media, email, landing pages, marketing automation, and web analytics. You can choose to either integrate the software into your current website, or build your company's entire website on HubSpot—it acts as a content management system (CMS), as well.
Simple... right?
Well, It's Actually A Little More Complicated
HubSpot defines their software as:
"...an inbound marketing software platform that helps companies attract visitors, convert leads, and close customers."
That statement isn't untrue—the software does help with those things. But here's the kicker: if you're buying HubSpot in hopes that the software itself will attract visitors, convert leads, and close customers, you're in for a big disappointment. Because it won't.
What will, though, is inbound marketing.
Let me explain.
What Is HubSpot Not?
HubSpot is not the be-all, end-all solution it may appear to be.
Generally, people plan to purchase software and integrate it into their normal routine, with the expectation that it will make their day-to-day work easier.
However, when you purchase HubSpot's software, you're not just buying a piece of software. You're buying into a methodology; one that's going to add hours to your workload if you want to be successful. What's more, this methodology—inbound marketing—could very possibly go against everything you've ever known about marketing.
It's important to note that the folks at HubSpot aren't misleading about this. In fact, they do everything they can to provide you with an education about inbound marketing and give you proper training so you can succeed in your efforts.
But, you might have a misconception about what HubSpot's software can do because of hype like this:
#ThingsIGetAlot Wow, your results from @HubSpot are insane! #seo #inboundmarketing

— Jason Diller (@jasondiller) September 26, 2013
Proud to say that our sales team is on board with our #marketing strategy, thanks to our results with @HubSpot :) @SolsticeDental #BocaHUG — Erica Laceria (@Erie_L) March 11, 2014
Love to see small biz. getting promising results from @HubSpot! How Two Owners Got the Web Sites They Wanted http://t.co/buNxSfwadB @nytimes — Hannah Fleishman (@hbfleishman) May 31, 2013
Those are some awesome "tweetamonials"!
But just remember: organizations that are "getting great results with HubSpot" aren't actually getting great results because of HubSpot's software—they're getting great results because of their inbound marketing efforts, and HubSpot's software is making it easier for them to manage those efforts.
Will HubSpot Work For Your Company?
The answer to this depends on one critical question: Are you ready to commit to inbound marketing? If the answer is yes, and you understand that HubSpot's software is just a tool to help you with your inbound marketing efforts, HubSpot can definitely be an effective and useful tool for your company.
Inbound marketing has proven its worth time and time again for thousands of companies. When implemented correctly, you can attract more visitors, convert more leads, and close more customers. But, for some, it's a concept that can take some getting used to. Like I mentioned before, it could very possibly go against everything you've ever known about marketing. Plus it takes a lot of work.
So, What Now?
I'm sure this has left you with even more questions about inbound marketing and HubSpot than when you began. But instead of addressing them within this article, I'd like to point you to some free resources we've created to help you figure out how to move forward.
Further Reading About Inbound Marketing
Further Reading About HubSpot
If You're Ready To Start Doing Something
At Nectafy, we're an open book. If you have questions, would like advice, or just want to say hello, leave us a comment below or contact us. We'd love to talk with you.