Growth Content

makes content marketing blossom.
Spur business growth with a customized strategy, original content, and insightful reporting—all driven by a team of
(human!)
experts.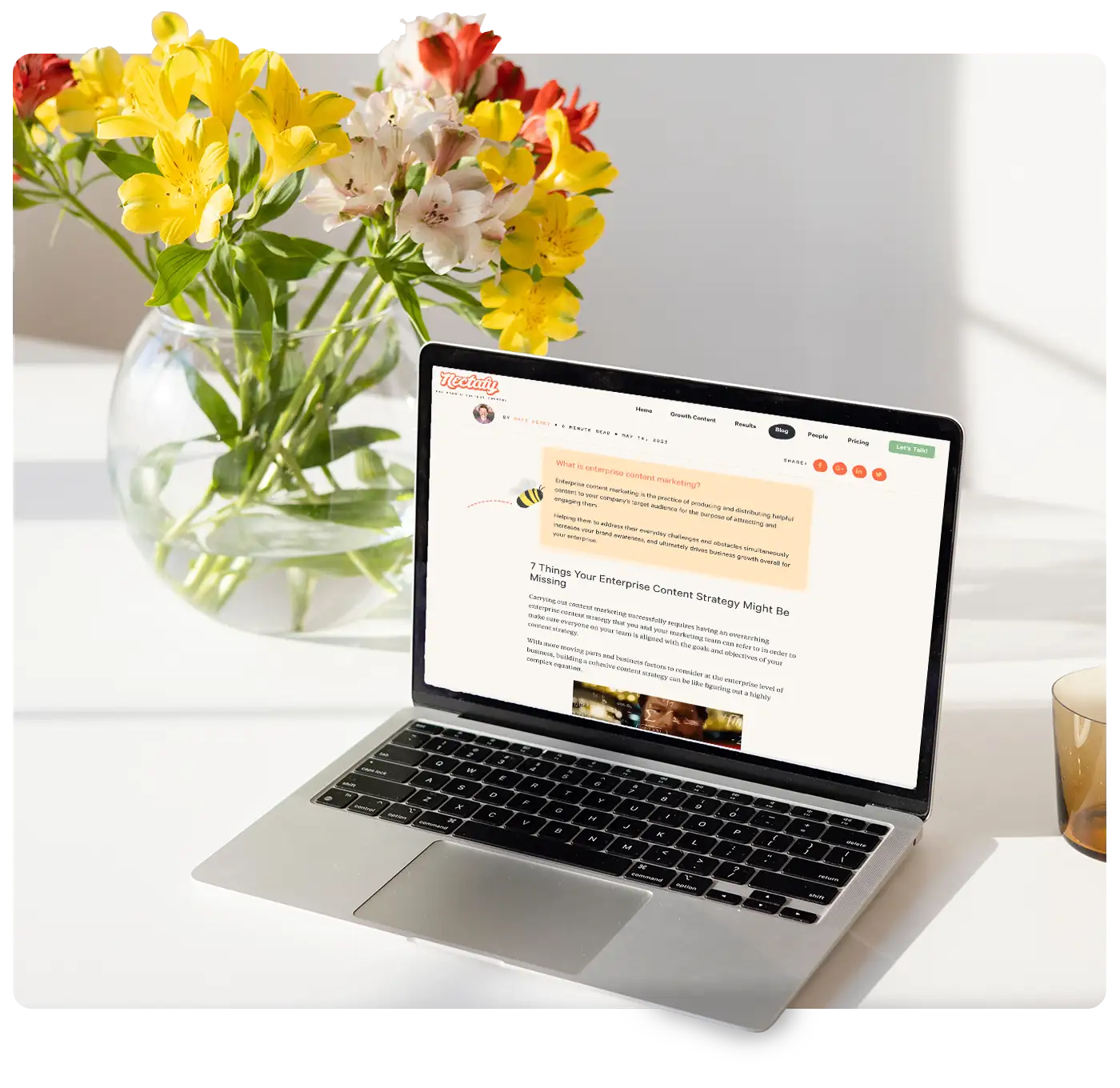 Growth Content is our formula for driving traffic, leads, and future customers through world-class content.
With this service, you get everything you need—from the planning and execution to analysis and continuous scaling of your individualized content strategy—to increase traffic and leads and stimulate business growth.
Our Growth Content formula works because it taps into the power of both us and you to supply the
four necessary elements for growth.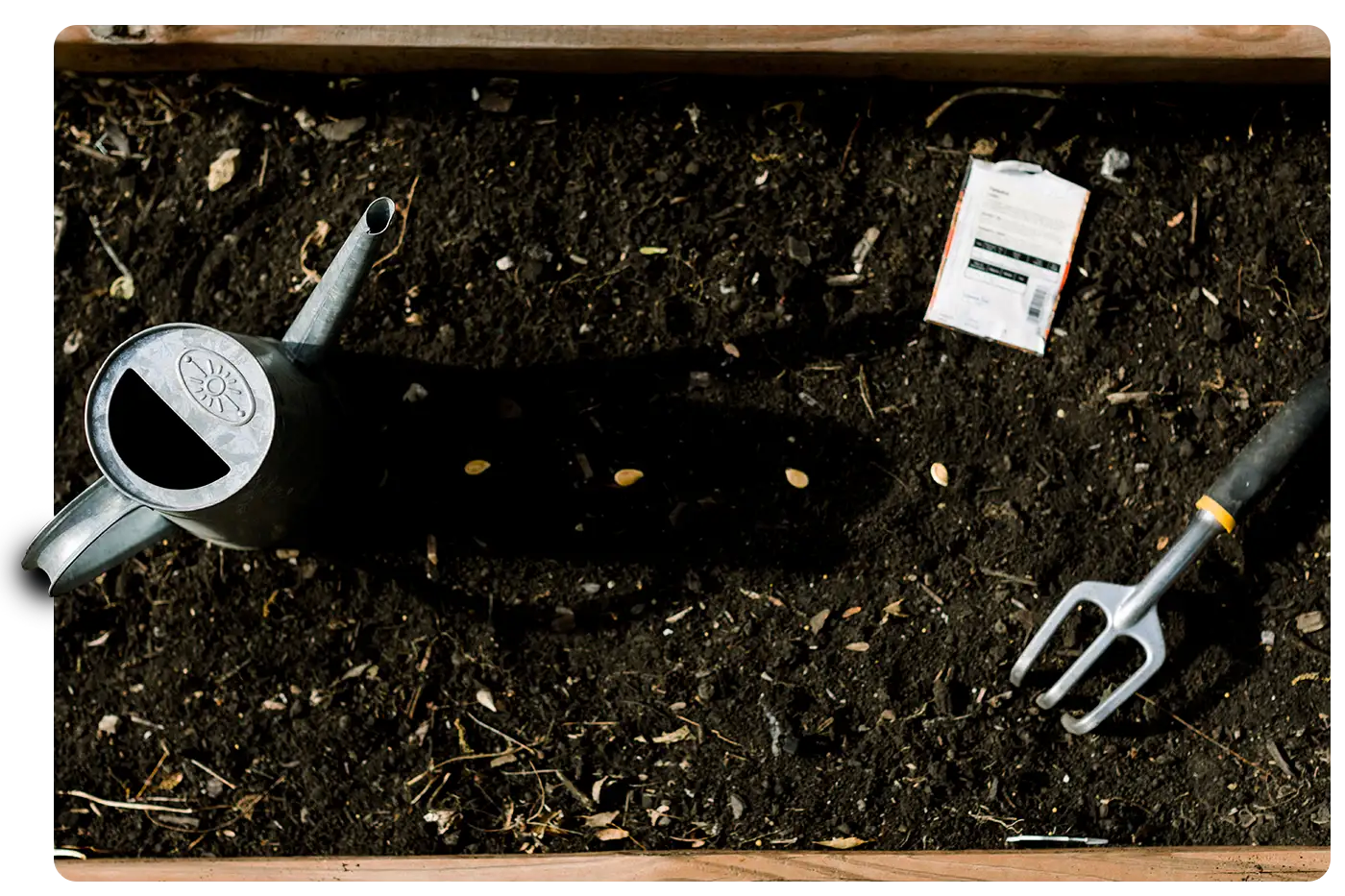 We provide a thoughtful, data-backed content strategy designed to help your website attract attention from potential leads and customers. As a result, you:
Understand your target audience deeply with an in-depth buyer persona profile

Move up in keyword rankings with a realistic SEO strategy

Dominate key discussions across your industry with in-depth content plans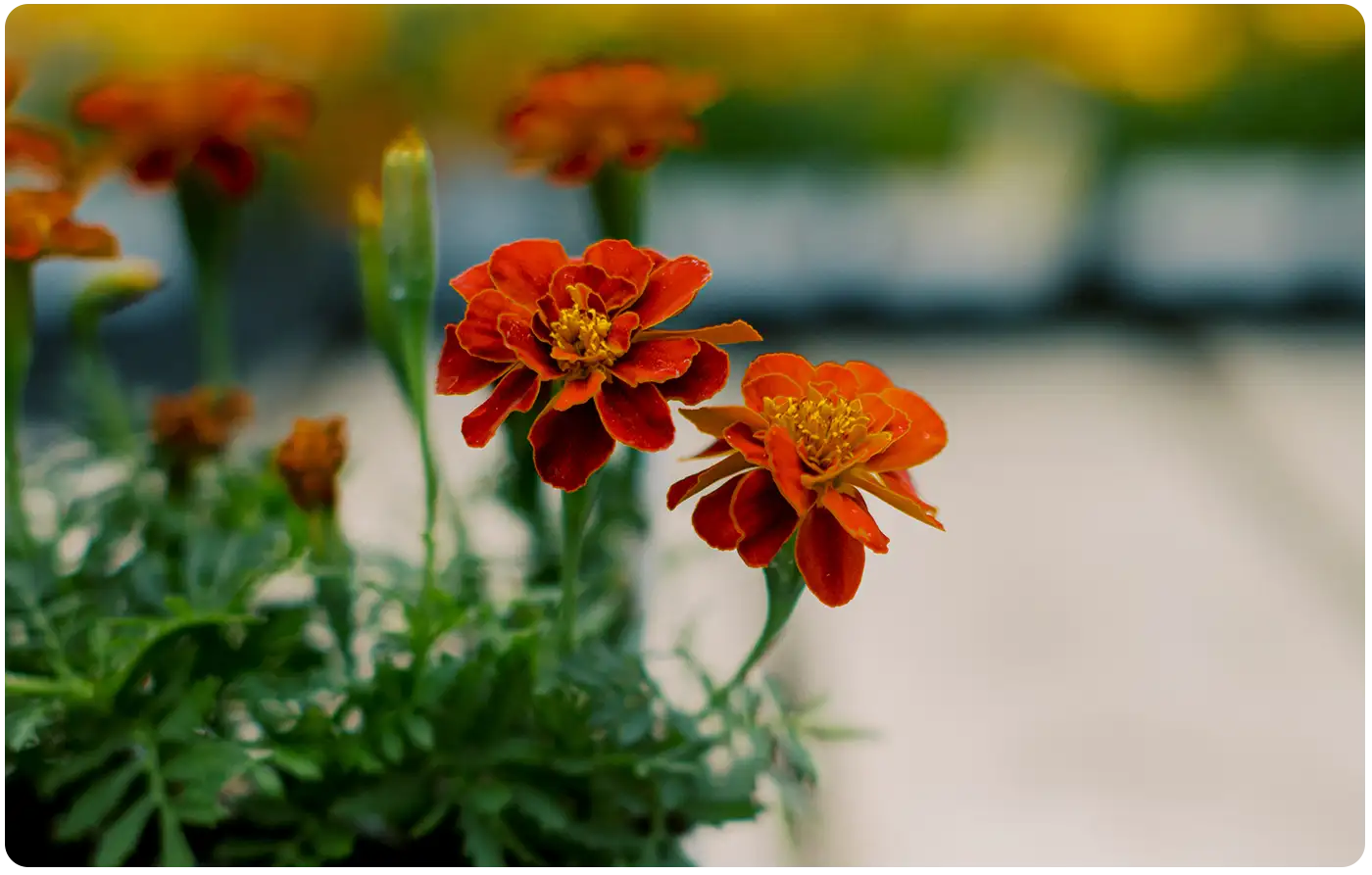 We consistently create high-quality content that elevates your brand and resonates with your audience so you can:
Attract more site traffic with a steady stream of exceptional content

Boost engagement on social media with video, audio and image files

Easily publish new content with already-edited article drafts

Optimize website conversions with fine-tuned brand assets (CTAs, emails, web copy)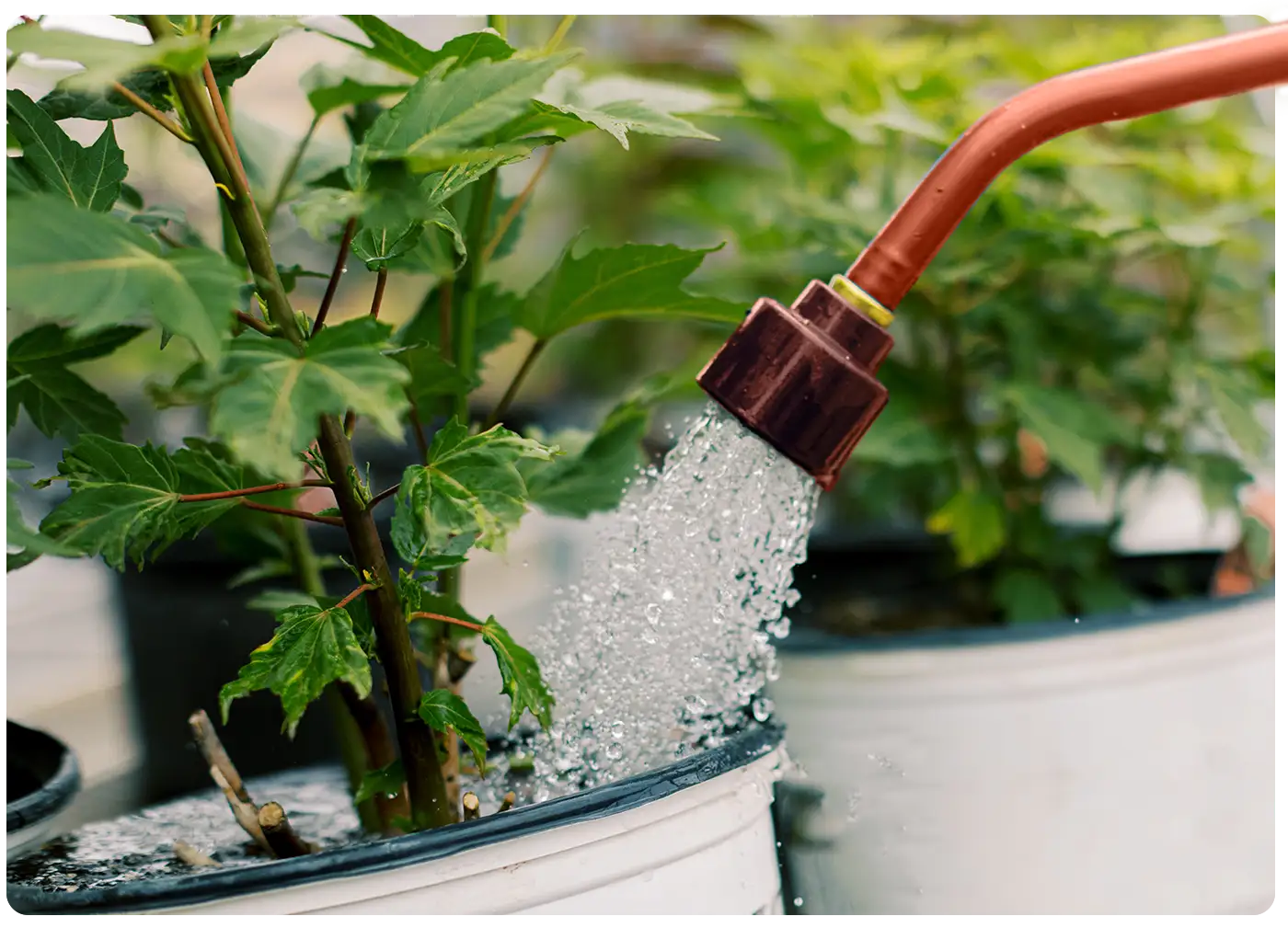 You provide your team of industry experts to help produce original, authoritative content, so you can:
Inspire your target audience with customer success stories

Become a trusted information source by sharing your expert insights

Grow your brand visibility through human-powered video interviews, podcasts, and custom-written LinkedIn messages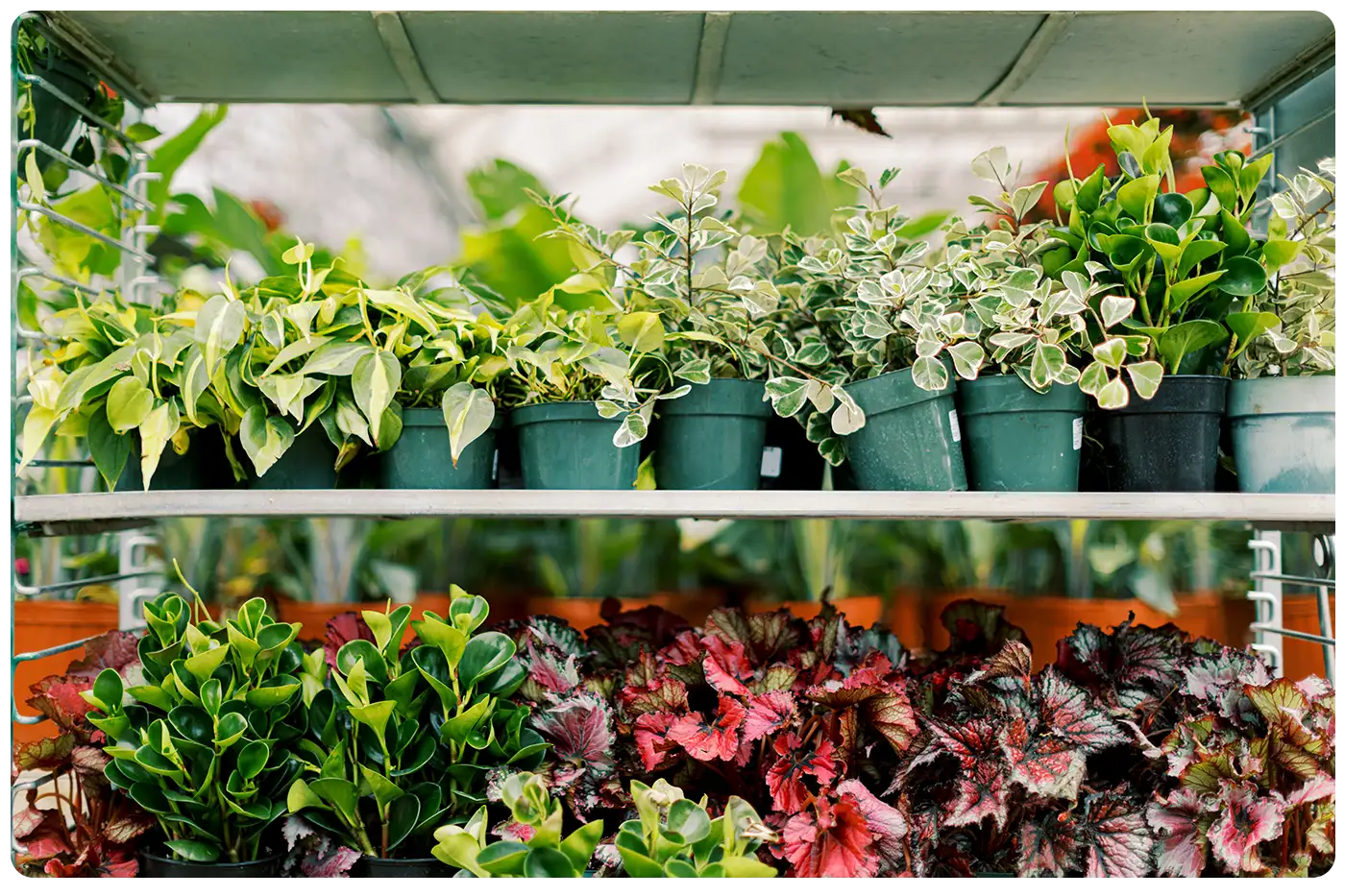 We execute a well-oiled production process that runs the Growth Content engine smoothly and reliably so you can:
Maximize the sharing of your team's knowledge with minimal time commitment

See the ROI of your investment with monthly performance reports

Stay on top of strategy and upcoming deliverables with dedicated account management
Wondering how much you'll need to invest for
Growth Content

?
Start growing your business today.
Schedule a call with Lance, our founder, to talk about how we can work together to stimulate organic traffic and business growth through amazing content!