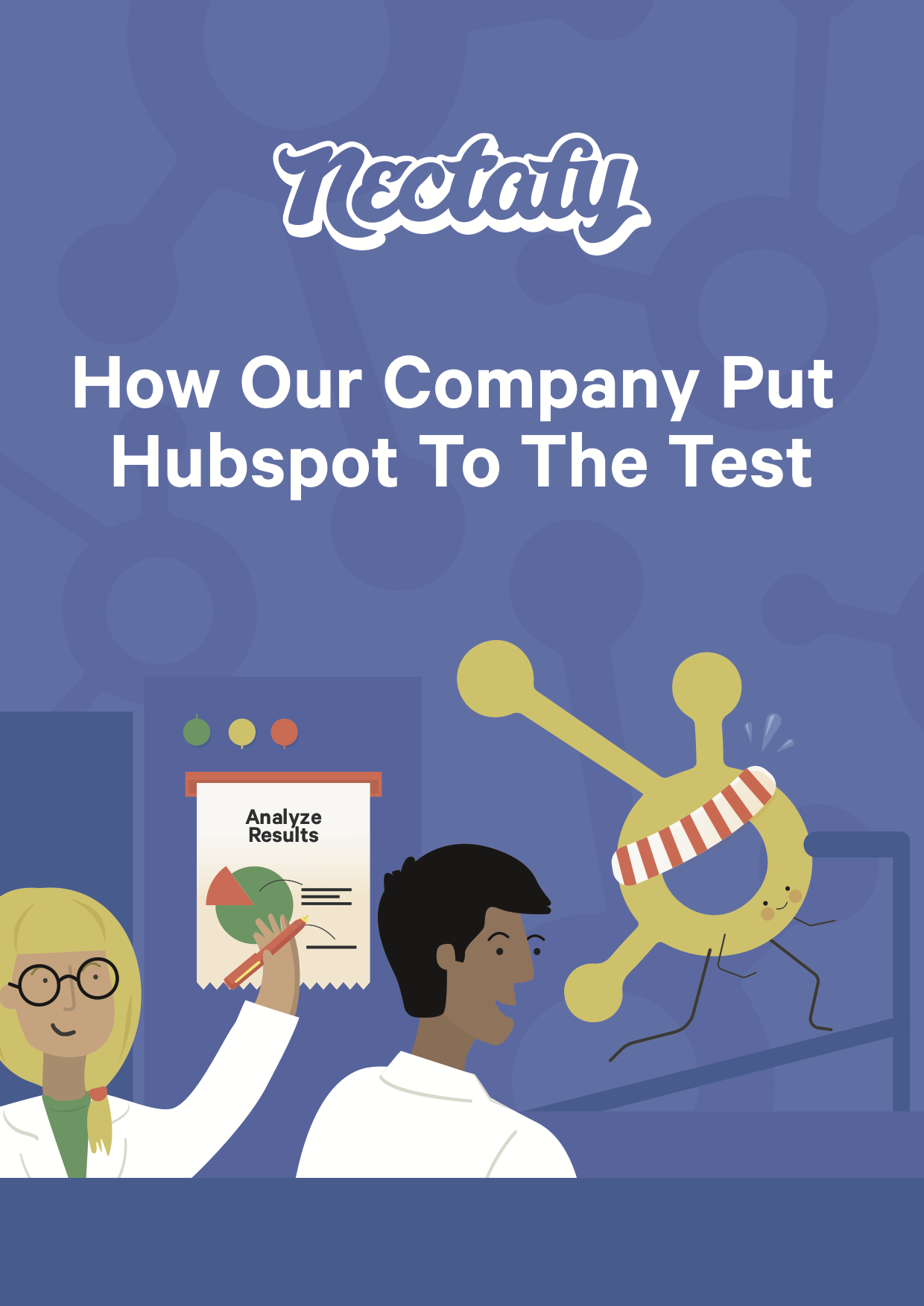 How Our Company Put HubSpot To The Test
Get 100 pages (yes–unintentionally, somehow exactly 100 pages) of real-world results from our experiment to see if HubSpot really works.

We go in depth about our first two years running on HubSpot's inbound marketing and CRM software.
The HubSpot name is everywhere. I bet you've even signed up for one of their free somethings along the way, whether you know it or not.
You've probably heard that it can be a "game changer" for your company. You've also probably seen the price, and thought,
"Whoa, is it really worth it?"
Well, we were in your shoes. So, we decided to do a little experiment to find out if HubSpot is really all it's cracked up to be. And find out, we did!
In this extremely candid anthology of results, you'll find...
The review basis: Does HubSpot really work?

Monthly reviews for year one

A summary review of year two (and a final judgement)
Download the free guide to find out how we performed during our first two years on HubSpot.
Download The Guide Now
Wish your company could generate
delicious content just like this

and grow your organic leads?

Let's talk.