What Does An SEO Specialist (or Strategist) Do & Why Do You Need One?
Blog /

What Does An SEO Specialist (or Strategist) Do & Why Do You Need One?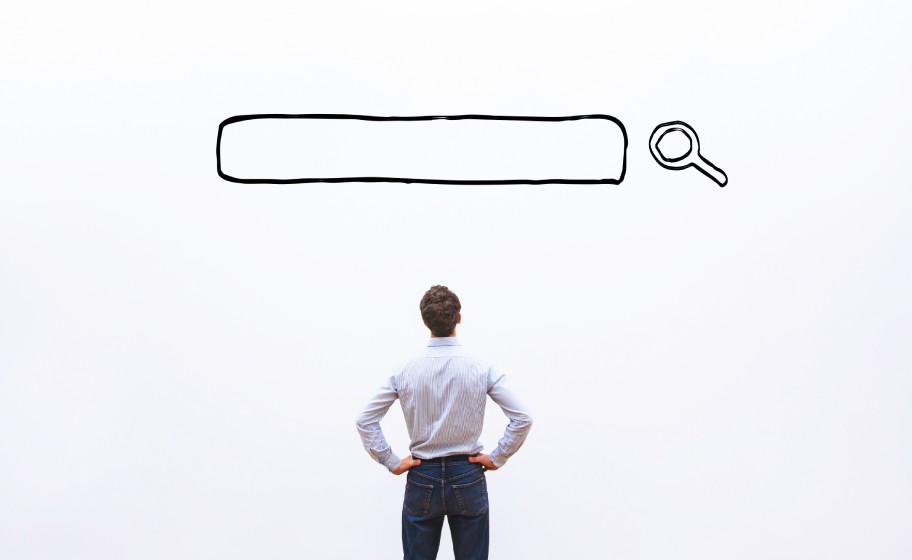 Any idea how the latest Google algorithm updates impacted your company's website? And what about keywords—are you sure you're chasing the right ones, not just those with the largest search volume? If you're wondering about either of those things (and a whole lot of other behind-the-scenes technicalities related to attracting prospective customers to your website), then you might need an SEO specialist (aka SEO strategist).
SEO specialists unlock the full potential of your website by maximizing the opportunities you have to communicate with your ideal buyer. What that looks like in practice may vary from one strategist to another; as you've probably seen, not all SEO specialist job descriptions look alike.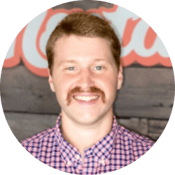 Here at Nectafy, our own SEO Lead Strategist, Matt Kenny, has had a big hand in helping our clients achieve incredible results and was named a top 40 under 40 SEO professional. So we asked him: What is an SEO specialist, and what should companies be looking for if they're seeking out an SEO expert for help? (If, after reading, you'd like to know more about Nectafy's approach to growth content, including SEO, just holler!)
Q&A With SEO Specialist Matt Kenny
Q: What do you consider to be the goal of an SEO specialist's work?
A: As a Lead Strategist, my main goal is to grow organic traffic and leads that align with our client's target audience. So when we (Nectafy) create buyer personas for our clients, we want to attract that audience from the content we produce. My job is to strategize the best ways to put content on the website—web pages, blog posts, offers, and other assets you can add to a website—to help address the needs and wants of each client's target audience.
Q: What are your main activities to achieve that goal for each client?
A: The main levers I'm pulling on a monthly basis are, first, determining a content strategy or content plan: What blog posts should we publish monthly to help pull in keywords and get rankings that will draw more of our target audience?
Another thing I'm doing is testing different changes on the website. I'm always looking at how users interact with the website through different metrics, whether it's bounce rate, page views, or average time on page, and then seeing how we can modify particular pages to create a best-in-class user experience for the target audience. For example, it may be that the top-ranked blog posts are bringing in plenty of organic traffic but not conversions—or their conversion rates aren't up to par with most of the other pages. There may be a different CTA we could use, in which case I'd do CTA A/B testing (see screenshots below) or other assets we could add to certain pages (like a pop-up or slide-in form).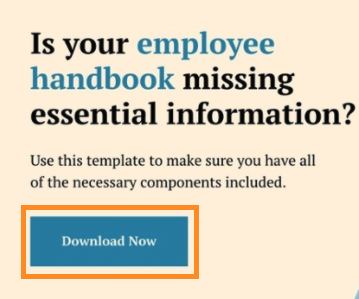 Above: Example of an "A" variation from one of our client's CTA A/B tests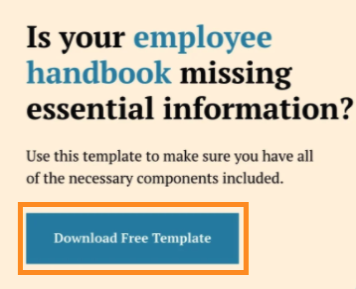 Above: Example of a "B" variation from one of our client's CTA A/B tests
Another example: If the data shows a lot of people spending time on a particular page but not converting, that tells me they find the information helpful and may want to take it "on the go," consuming it at a later time. In that case, I'd consider turning the post into a downloadable (or gated) PDF, which could be a helpful conversion point for them. Essentially, I'm trying to cater to the audience and see how users interact with the content. Here's a perfect example of this scenario and the results it created for one of our other clients.
Q: Traffic doesn't equate to conversions. What is your responsibility as far as increasing conversions?
A: The average benchmark organic conversion rate across industries is a little over 2%, so I try to aim for something similar. It's great to bring in organic traffic, but there is such a thing as bringing in empty organic traffic—that which doesn't align with your target audience. That means people are reading the content but are not interested in your product; this traffic is probably outside your buyer persona.
That's why lead conversion also falls on the strategist—you want to make sure the content you're producing isn't too educational or too broad. You can bring in a bunch of traffic on a monthly basis if you go for definition keywords (like "what is accounting software?"), but you could be just bringing in educational traffic—maybe students who are trying to learn something. When we ran into this issue with a client, we changed our content plan to focus more on lower volume keywords and keywords associated with more conversions, for example, keywords related to specific consulting or other services.
When I'm planning content, I make sure we're not targeting a keyword simply because it has a crazy amount of search volume. Sometimes a client wants to go after a certain keyword because it has 50,000 searches a month, but that's not always the best strategy. Sure, you might get more organic visitors, but you won't get as many leads as you would if you chose a more targeted keyword with more conversions around it.
"It's great to bring in organic traffic, but there is such a thing as bringing in empty organic traffic—that which doesn't align with your target audience."
Q: Data analysis is a huge part of the job—what metrics are you typically analyzing?
A: When it comes to client reporting on KPIs on a monthly basis, I'm reviewing traffic, leads, lead conversion rate, number of offer downloads, the most-downloaded offers, the most-viewed pages, and the most-converted pages. I'm always looking to answer the question: What is our audience finding the most helpful, and how can we try to amplify that?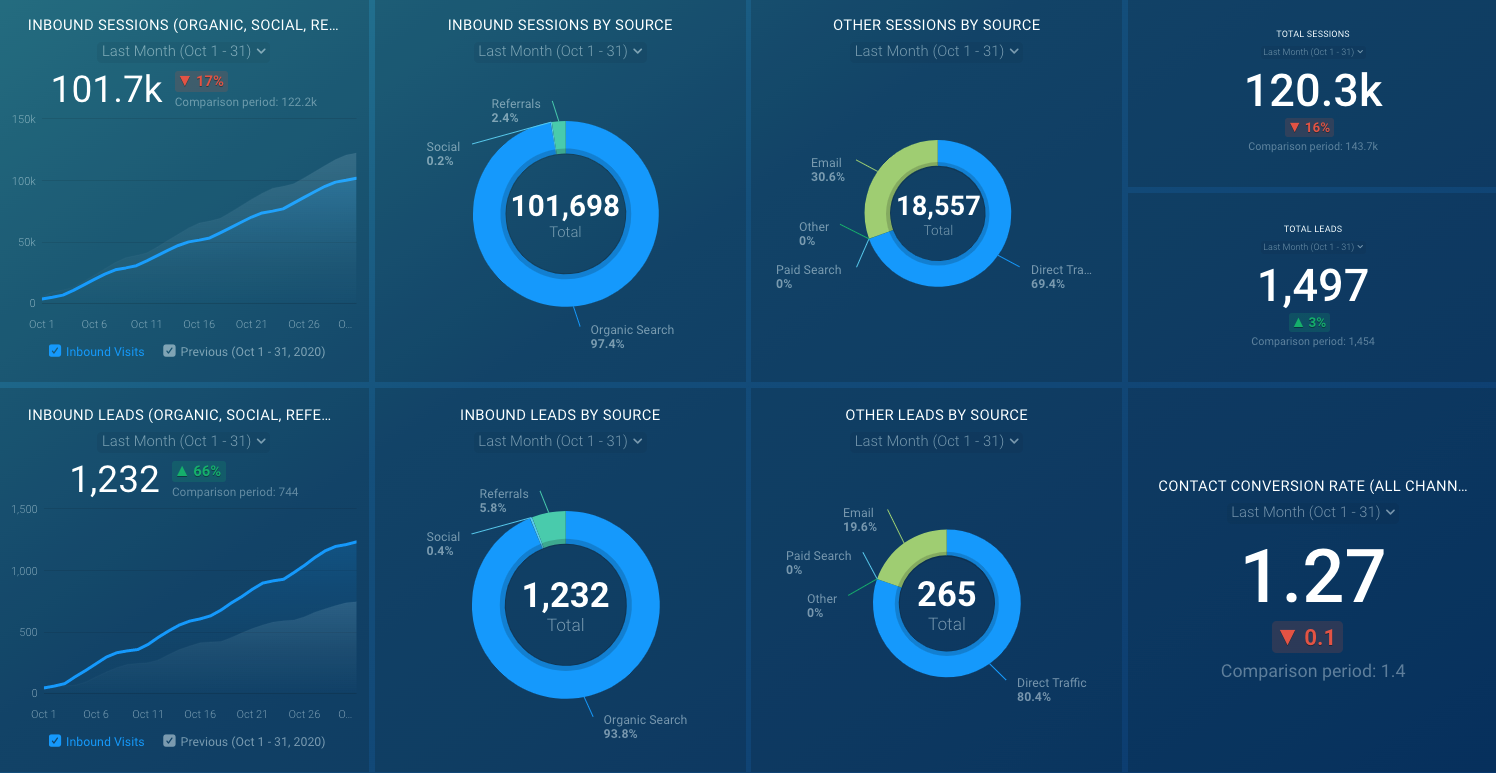 Above: Example of some data that's typically included in our monthly reporting across most clients
Q: Are there different ideas about what being an SEO strategist entails?
It can vary based on the experience of the particular SEO consultant or specialist. Some people are more focused on the technical side because they have more experience with that aspect. They experiment with the website coding, JavaScript, CSS, to see how that improves SEO. I look at it more from the perspective of content strategy because that's where my experience lies—in keyword research, content planning, and analysis and reporting.
How much could your company grow with growth content?
Calculate your expected growth in organic visits based on the average Nectafy client.
Key Statistics
1,000
Month 1 Organic Visits
10,049
Month 12 Organic Visits
Q: What are some of the major challenges associated with the job?
A: Staying on top of changes is one challenge. I use different digital marketing news sites to stay informed about algorithm changes and what's going on in the community—one is called Search Engine Roundtable.
Another big challenge for SEO specialists is transforming the data we see into a digestible story for the business. I have all this data—organic traffic, lead, conversion, offers; I need to extract the most important points and translate them so the client understands what happened this month. It's easy to get lost in all these reports, and sometimes it's hard to relay the technical data and expertise to someone else. I can't just tell you your E-A-T is looking good; I need to wrap that message around a broader explanation of Google's ranking requirements for expertise, authoritativeness, and trustworthiness. So transforming data into a digestible story is one of the hardest parts of the job.
"Transforming data into a digestible story for businesspeople is one of the hardest parts of the job."
Q: At Nectafy, you recently hired an SEO specialist to take on some of your responsibilities. (For all you readers, her name is Bridget—meet her here!)

What were some of the most important qualities you looked for in prospective candidates?

One of the most important qualities was a general understanding of keyword research and content planning. You have keywords you want to go after—how do you create a piece of content to do that? I wanted to make sure they had solid knowledge of the keyword research process, at least understanding how monthly searches work and even how keyword difficulty works (that part was a bonus!).

An understanding of search intent was also very important. That's something you can honestly find simply by googling the keyword you're going after, looking at the pages ranking for that keyword, and categorizing it as informational versus transactional. Say you're looking up "what is digital marketing?" If all the ranking posts explain digital marketing or are digital marketing guides, those are informational keywords. Blog posts associated with the keyword "digital marketing services" are probably focused on specific provider services and landing pages for SEO companies—that's transactional. We wanted someone who understood the nuances between these keywords because it helps accelerate the training process.

Q: Should every company have an SEO specialist?

A: Definitely. It's extremely valuable for a company to have a website that brings in good organic traffic and a clear strategy for achieving that, whether it's a content strategy or even just optimizing the existing content. These days, you have a lot of companies and startups using simplified website building tools like Wix or WordPress; the way website building has evolved makes it much more of an equal opportunity. So, you don't need technical experience to create a website, but for that site to appear in Google—and improve brand awareness from an organic standpoint—you really do need an SEO specialist to pay attention to changes in search engine algorithms and direct ways to modify your site for that.

The perfect example is Google's page experience update that occurred in June or July of 2021. This changed how Google was ranking sites in its algorithm; it put more emphasis on site speed. So when some of our clients started to see declines, it had to do with poor site speed in most cases. Think about it: You create a new website for a business, and oftentimes, you're not really touching it other than maybe adding a new product page, changing the homepage, etc.—more content-specific actions. Those changes are very helpful, but you also need another set of eyes looking at it from the SEO side. If not, like with this page experience update, you're going to start falling behind. You won't have that sustained traffic going to your site if you're not making constant improvements and staying up on the latest trends.

Q: We recently published an article on SEO myths. What's a myth you've encountered as an SEO strategist?

A: Definitely this: The higher the search volume, the more valuable the keyword.


Keywords can be high volume, but they have to align with your target audience and match the search intent. So if you're just going for a broad, large volume keyword with no way to relate it to your product or services, it might not be as helpful for your target audience.

When first starting out with your content strategy, it's usually better to go after smaller keywords with less search volume—even below 100 searches a month—because you're still targeting keywords and content that align with your target audience's needs and wants.

Sometimes you need to go for those smaller keywords to build your content authority. Maybe they won't bring in 1,000 users a month, but even if they just bring in around 100 or so, that's where you could be finding find some of your most valuable leads while also building up your content authority in order to eventually target those more difficult and higher-volume keywords.

Above: Example of keywords from the same topic with varying levels of Monthly Search Volume and Keyword Difficulty (see under column titled "KD %") - a SEMRush metric we use to help us gauge which keywords are right for our clients to target with their content
"Sometimes you need to go for those smaller keywords to build your content authority."
Q: Any tips for people just starting out in the field?
A: I try to test out new tools regularly and master a few special ones. I use SEMRush, Google Analytics, and HubSpot every day. Getting a good handle on different tools is important; it's also important to continuously reevaluate and document your process. Writing down the steps you take in Google Docs doesn't take long, but it's useful if you need to replicate your process (like onboarding a new strategist); it's also a good way to create content for yourself. You can turn your notes into a blog post and multiply the value of your work.

See also: 22 SEO Myths & Misconceptions