SEO For Startups: 4 Tactics That Actually Work For New Websites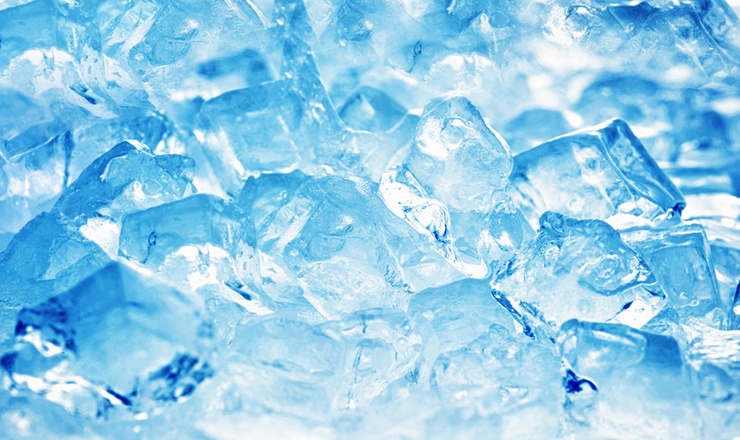 If you're reading this, I'd be willing to bet that the content on your brand new website has earned you about zero trust from Google—am I right? Maybe you have created helpful, valuable content and done all kinds of great research on search engine optimization (SEO), but your awesome content still can't seem to get any higher than page 60 in search results. Even if you do all the right things, SEO for startups is tough—and much different than it is for established websites.
It's maddening that simply because your site is new and your MozRank low, Google decides to give you the icy, cold shoulder and stick you at the flat bottom of search results.
In this article, we'll focus on four things you can do to quickly earn Google's trust—doing these things will help rank a site Google is still warming up to.
4 Ways To Kick-Start SEO For Startups
1. Write Long-Form Articles
When you write thousands of words around one topic in a single article, Google sees that it's a valuable resource. A long-form article is generally defined as anything over 2,000 words, and these longer pieces of content are most likely to appear higher in search results. As you can see in the chart below, it's content between 2,000-2,450 words that usually gets in the first and second positions of search results.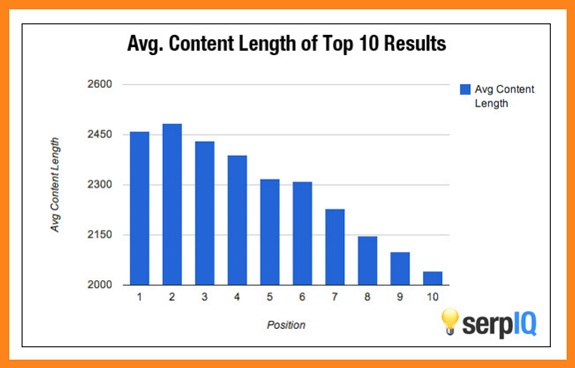 To create your own long-form article, do some research and find a related bundle of keyword phrases that are below 0.5 in Google's competition index. Competition for keywords and keyword phrases is calculated on a scale of 0-1 (with "0" meaning there is no competition and "1" meaning there is a lot of competition). Using keywords and phrases that are below 0.5 mean that you are more likely to rank for them.
Also, be sure the keywords and phrases you choose are things your buyer personas would actually search for. Once you have some direction, write as much helpful insight as you can around that one topic—the more words, the better.
See Also: How To Use SEMrush For Keyword Research: 18 Strategies To Pursue
As you prepare this article, you'll probably come across a number of "subtopics" that you'll want to write about in the post. Just make sure you do keyword research for these subtopics, too. While there should be one main keyword you're going after, including supporting keywords in various sections of the article will help increase your rank for those keywords, too!
Recently, we wrote a 19,000-word article targeting a number of inbound marketing keywords. We've also worked on some client articles (coming in around 7,000 words) like this one about strategy implementation. In the 19,000-word Nectafy article, we shared much of what we know about inbound (as an inbound marketing agency), and we also strategically targeted a number of relevant keyword phrases. In doing this, we've noticed two crucial trends in our rankings.
First, we've seen some of our other pages increase in their authority around inbound keywords as a result of this article:
Second, many of the specific keywords we targeted with this article have jumped onto the first page of search results (but it has taken time):
"inbound marketing plan"

: from outside of the top 100 results to position 4.
"inbound marketing strategy template":

from outside of the top 100 results to position 5.
2. Use Comparison Keywords
In any industry, people compare one thing to another. For example:
Software A vs. Software B

Company C vs. Company D

Product X vs. Product Y
While it may seem strange, these are actually great keywords to target because they have a very low competition according to Google—meaning not many people are bidding on paid ads or are trying to rank organically for them.
In order to use this SEO tactic, think through some things your buyer persona may be comparing—software, competitors, products, events, blogs and publications, people and thought leaders, technology, categories, frameworks, ideas, and concepts. (That's just a list to get you started!)
We've tried this tactic over the last year for one of our clients and have seen amazing results. Between November 2014 and March 2015, we published five comparison posts. Here are the incredible results these posts have brought:
These five posts have received a combined 15,000 visits.

We've collected over 150 new leads directly from these articles.
For even more details, be sure to check out this article on SEO strategy, including step-by-step instructions for finding comparison keywords you can try to rank for.
3. Do "Guestographics"
Backlinko's Brian Dean coined this phrase (at least, we're pretty certain he did).
The idea behind "guestographics" is sharing an infographic you created in an intentional, strategic way. There are five steps to the process:
Create a great infographic that will be valuable and helpful to many people and post it to your site.

Find other reputable websites that write about the infographic's topic.

Email those websites asking if they want to see your infographic.

Give them the link and offer to write a brief guest post on the infographic.

Should they accept your offer, you'll receive a backlink with each published guest post!
Brian used this tactic with his own on-page SEO infographic. After sharing it, here are the results he saw:
A huge increase in referring domains for that particular page.

A 175.59% increase in organic search traffic to that page as compared to the previous month.

The rank is now in the second or third position in search results for the keyword phrase "on-page SEO."
Brian gives a lot more detail around each step, so be sure to check out his article, How To Get Backlinks With Guestographics, for further instruction!
4. Write About Key Performance Indicators
If you're a B2B company, it's highly likely that your buyer personas have key performance indicators (KPIs) they aim to reach.
Nearly every industry and company has certain quotas they try to meet that show they're being successful, so it's super valuable to target any KPI keyword phrases you can.
To give you an idea of how successful this can be, check out the results we've seen for one of our clients:
They rank at

position one or two

in search results for 10 "kpi"-related keyword phrases.

They rank at

position one or two

in search results for seven "key performance indicator"-related keyword phrases.

They are currently ranking as the

second search result

for the keyword phrase "kpi example," with a search volume of 5,400 searches each month and a mere .21 competition score!
While the search volume for these phrases is considered low to Google AdWords or HubSpot's Keyword reporting, all the traffic that does search for these phrases is highly likely to consider our client's page among the results. Another reason to give this tactic a try is because there's virtually no competition for KPI-related keywords (as seen by our client's crazy low competition score).
Moving Beyond SEO For New Websites
While these are things you can do to earn Google's trust quickly for a new website, there are lots of things you can do throughout the whole lifetime of your website that will improve your SEO and page rankings. Here are some good places to read about those tactics:
Are you a startup trying to improve your rankings in search results? What SEO tactics for new websites have you tried and how did they work? We'd love to hear the results—leave us a comment!