12 Effective "About Us" Page Examples To Mimic
Blog /

12 Effective "About Us" Page Examples To Mimic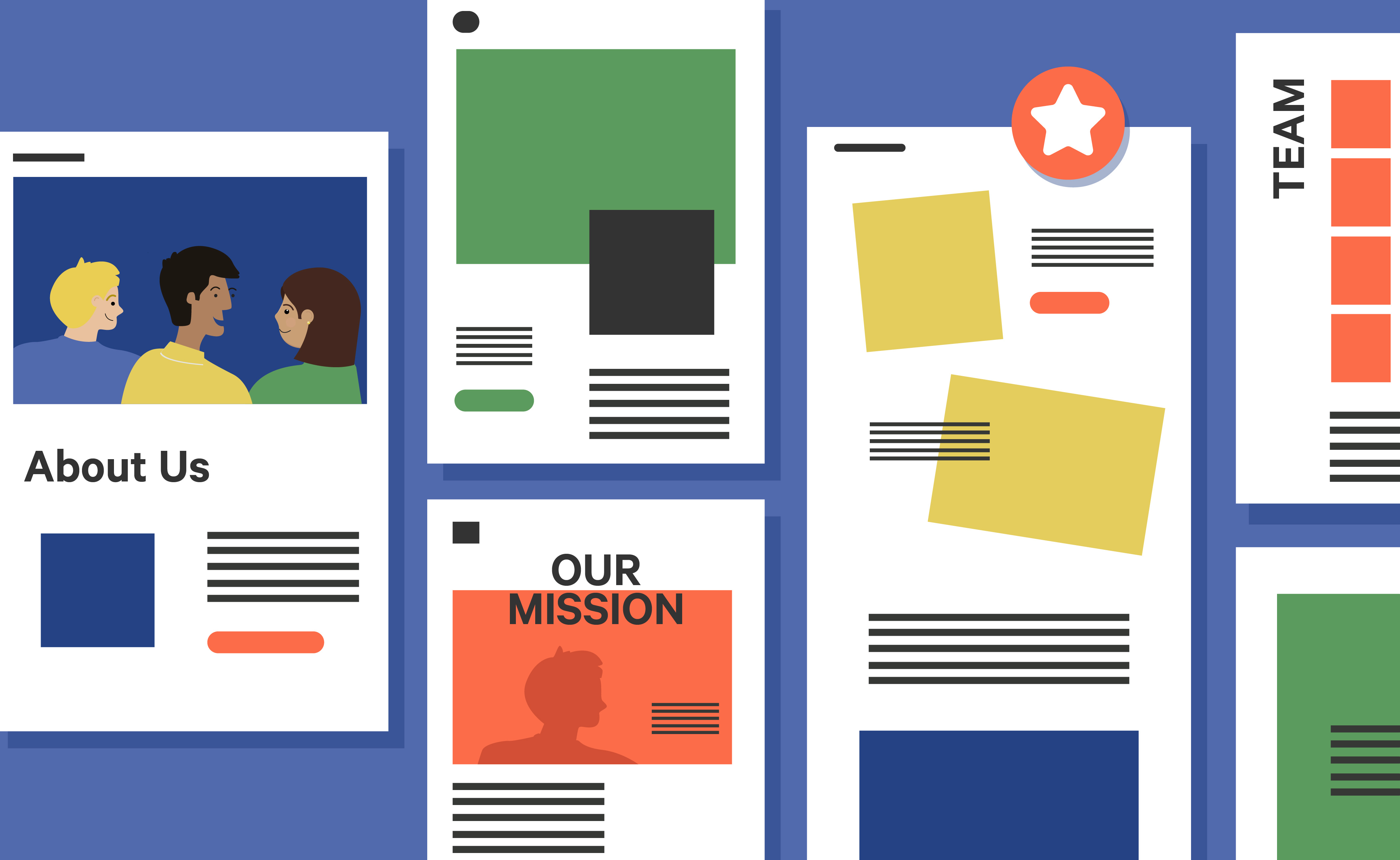 People's feelings on "About Us" pages are similar to how they feel about small talk—some people like them, some people hate them, but almost everybody acknowledges they're the most efficient way to introduce your company and establish a connection with your site visitors. And once you've established that connection, you can more easily convert visitors to customers.
With this strategy in mind, we reached out to some branding and marketing leaders to get their take on the best "About Us" pages examples around the web; the featured brands ranged from small food retailers to email and digital marketing powerhouses. Regardless of the type of company, all these pages employ techniques that draw people in and encourage them to learn more. Below, we'll run through 12 "About" page standouts and discuss why their pages make an impact.
12 About Us Page Examples
The popular sportswear company has an "About Us" page with an exciting introductory sizzle, a commanding headline, and some powerful copy that highlights its commitment to product design and charitable giving. Nike doesn't just rest on public knowledge of what it does as a company—it uses this space to explain its mission to anyone who might be uninitiated, making its "About" page, admirably, not an afterthought.
Thanks to Kevin Callahan of Flatline Van Co. for this information.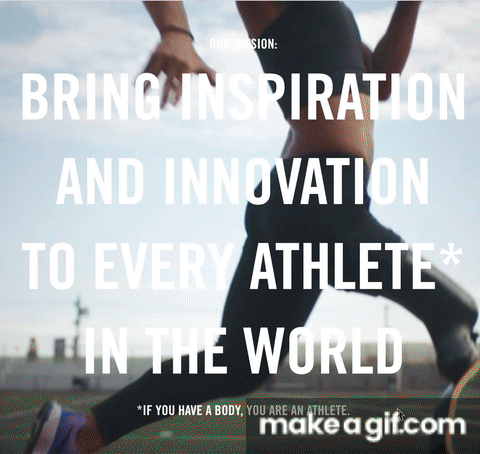 Steve Pilon and his team at Code18 Interactive created this "About Us" page about a charming Wisconsin-based cheese retailer with the intent to highlight Merkts's previously undersold history. The team did their own research and made sure to honor the history of the brand, tracing it from its early founding to its later days as a subsidiary of a larger food brand, even seeking out original artifacts like old memorabilia and books from eBay. Steve says that the new page "not only brings the brand's history to life, but also highlights the trailblazing success story of a woman executive—quite a rarity in the 1970s."
The storytelling vibe given off on this page permeates the other pages as well, lending the entire site an air of authenticity—a key component of the best "About Us" pages.
Thanks to Stever Pilon of Code18 Interactive for this information.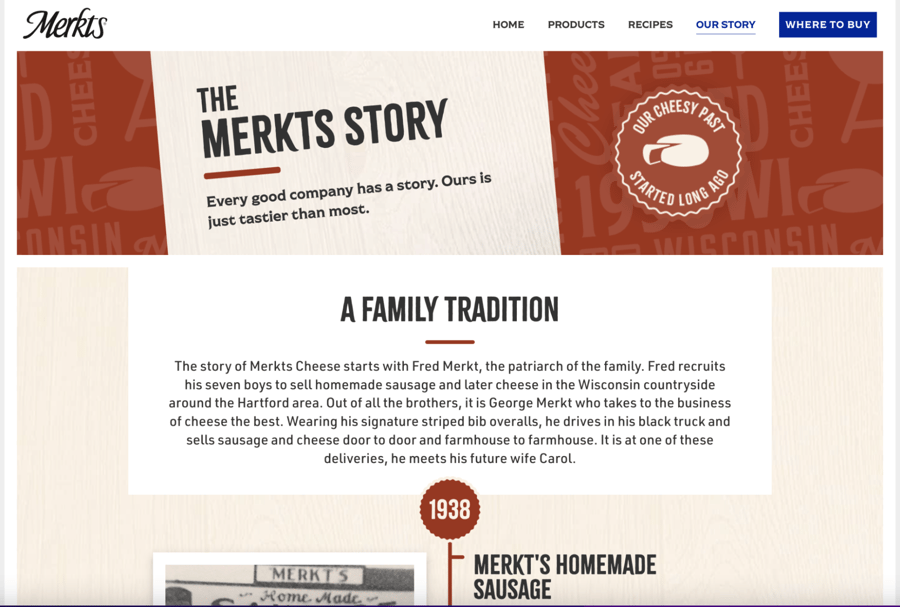 SPI, or Smart Passive Income, is a digital community and resource center for entrepreneurs. Despite its business focus, the SPI "About Us" page is homey and welcoming. It incorporates a background photo of the small SPI team and a stirring biography of the founder, Pat Flynn. While the page begins by introducing the company and its mission, it quickly veers into more personal territory. Pat is a relatable figure and his story likely resonates with many site visitors.
Touching on emotions, this strategy has a good chance of attracting loyal customers.
Thanks to Bram Jansen of vpnAlert for this information.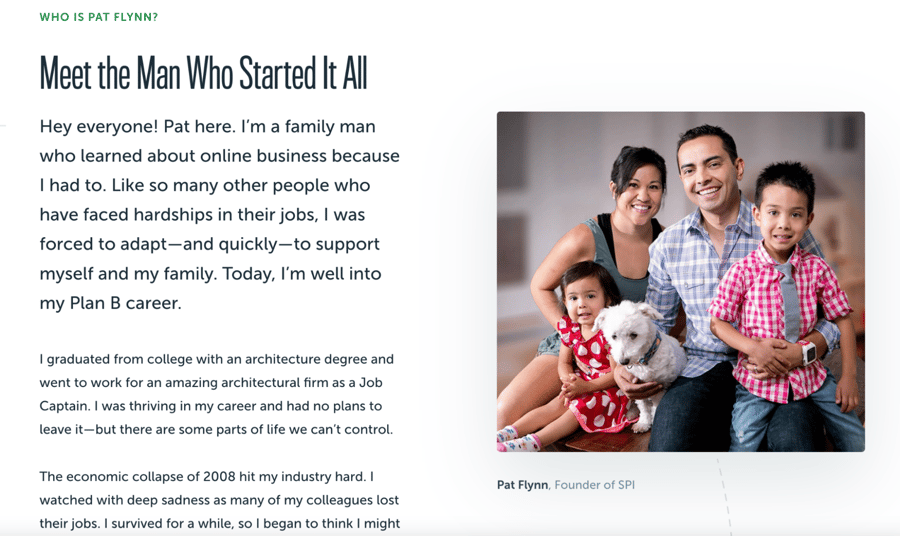 Moz is a well-known SEO company that offers toolsets, audits, and resources to help companies master search engine optimization. Clean and informative, its "About Us" page shares interesting tidbits about the brand and company vision, and traces company history through the years. The writing comes across as engaging, friendly, and welcoming. Altogether, the page offers the perfect balance of company information and customer interest, using a timeline feature to engage readers and draw them into the mission.
Thanks to Tim Davidson of Car Title Loan Lenders for this information.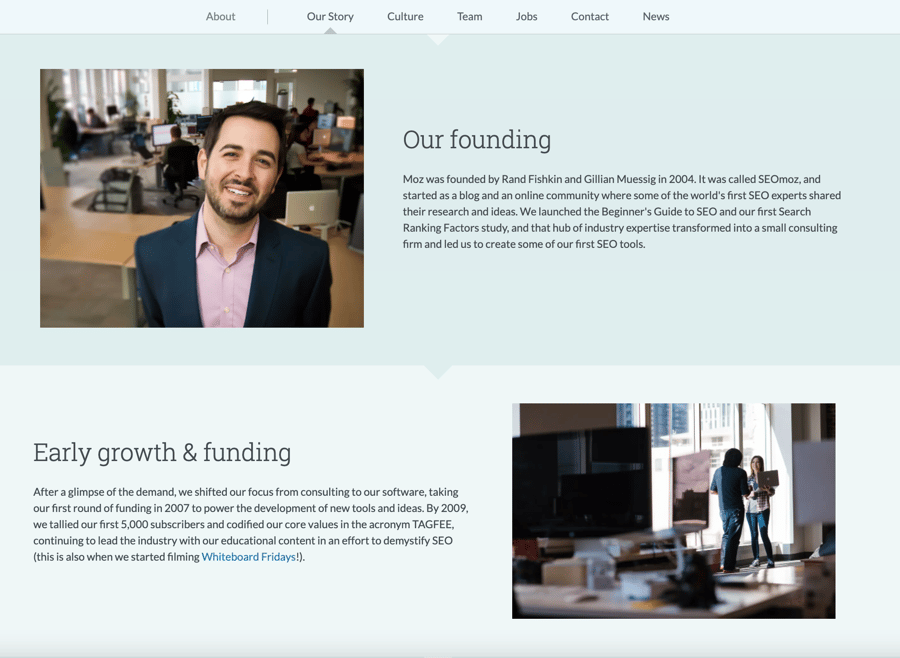 At its core, this "About Us" page is a fresh, simple take on LeadG2's values. It starts with a concise, explanatory few paragraphs about what the company does, then moves on to discuss why LeadG2 stands out among inbound marketing companies. Talking about its growth journey establishes trust with readers, and illustrates that they do indeed practice what they preach. The copy also emphasizes the team's passions and unique differentiators.
LeadG2's"About Us" page shows you can, in fact, keep the copy short and sweet, essentially making the page a digital elevator pitch for your brand.
Thanks to Jeremy Luebke of WeLoveLand for this information.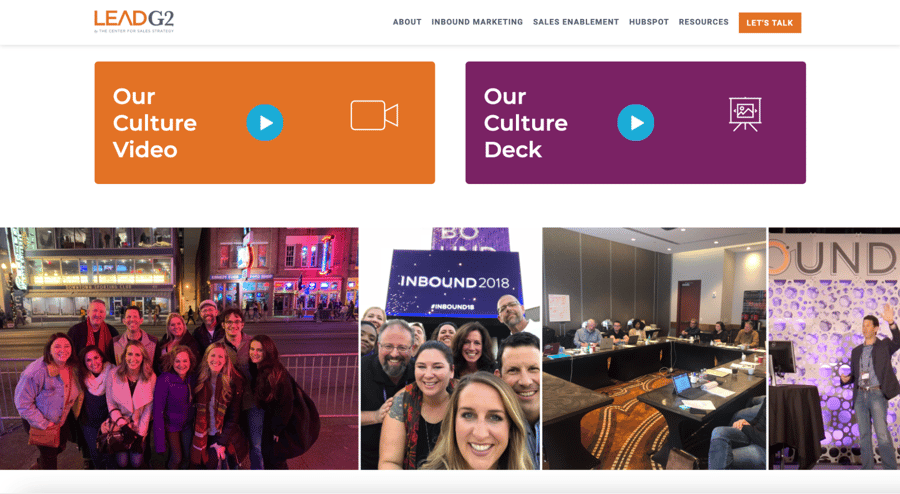 Truely is on a mission to provide AI-driven, truthful reviews of digital products on the web. They want customers to trust them more than anything—so creating a helpful, authentic "About" page is a great way to start. Truely accomplishes that by publishing a concise mission statement, a simple company story, and a list of employees (and their locations). The page has that essential human touch, which supports the company's mission of truthfulness.
Thanks to Barry Magennis of Growth Trip for this information.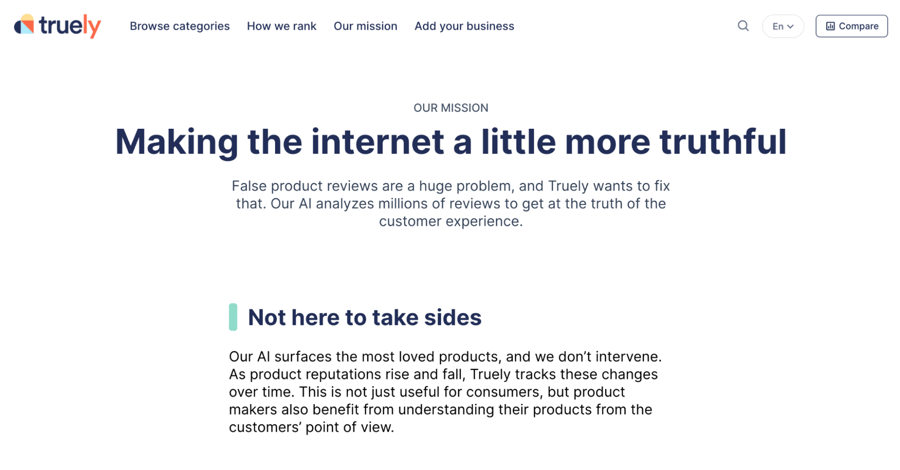 ToyFight is a creative design agency that works on UX design and creative direction. A beautifully-designed immersive experience, this "About Us" page demonstrates their creativity and innovation. Using the recurring motif of action figures (both in various poses and torn apart), the page shares information about the agency founders in entertaining fashion. The copy voice is engaging and hooks the reader—almost making you feel as if the ToyFight team is made up of people you'd want to be friends with. It's a great mix of edgy design and interesting information, tantalizing readers just enough to make them want to seek out more.
Thanks to Kenny Kline of BarBend for this information.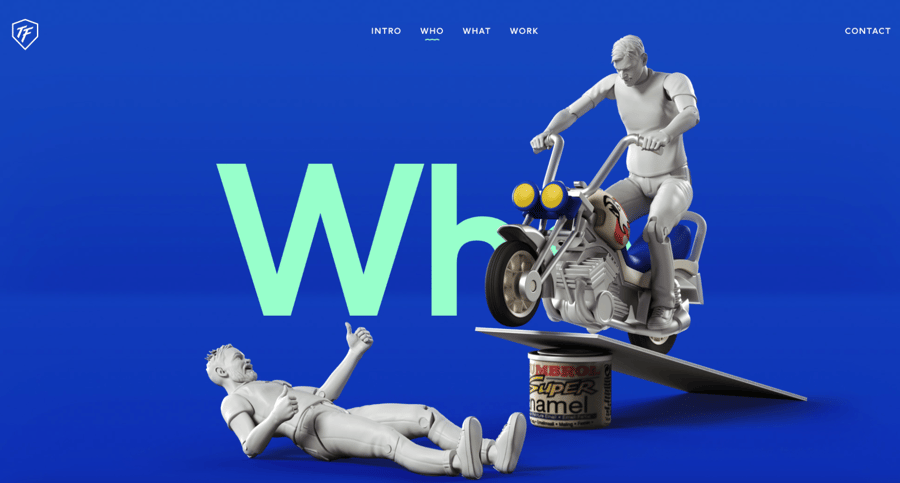 The creative studio Band employs an impactful mix of copy and visuals—in fact, their "About" page contains very little copy at all! Instead, they let their work speak for itself, showcasing their unique and creative design projects. (In this case it's true that pictures speak louder than words.) This page employs a minimalist strategy to wow readers.
Thanks to Andrew Priobrazhenskyi of DiscountReactor for this information.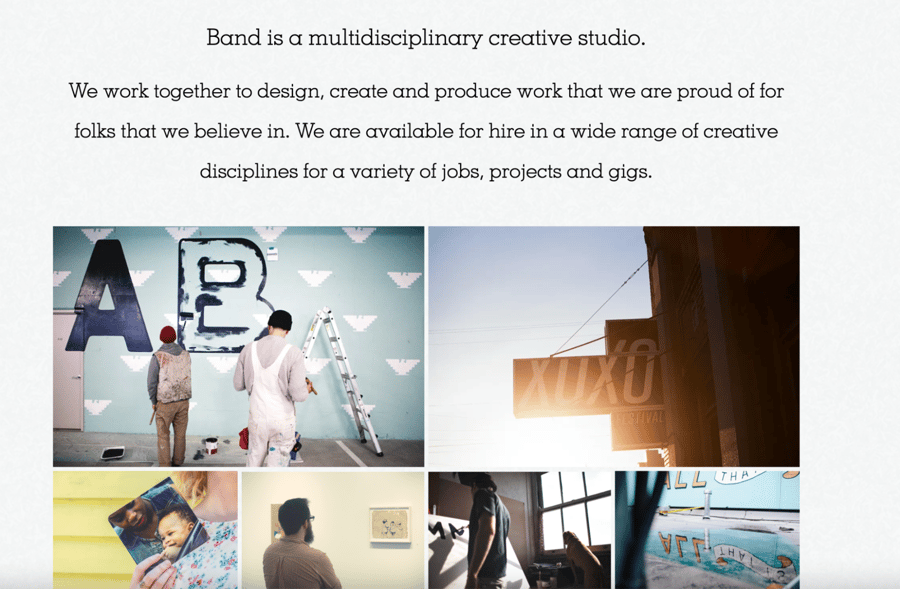 NOWNESS is a boutique video channel that spotlights unique, creative video pieces from around the world, and the "About Us" page echoes this dedication to creativity. It starts off with a video reel highlighting the best of NOWNESS-hosted videos; below that, brief text outlines the organization's goals. The tab design allows readers to access FAQs, a list of awards NOWNESS has won, and a CTA win in one click, making this "About Us" page as functional as it is minimal.
Thanks to Josh Pelletier of BarBend for this information.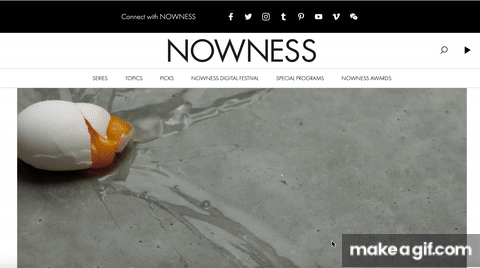 Mailchimp, the well-known marketing platform, has an engaging "About Us" page that weaves personality and creativity into informative text. The page explains Mailchimp's goals and values, drawing a direct line from the company's founding to its current standing as an industry leader. The page also clearly emphasizes Mailchimp's loyalty to small businesses and its dedication to employee training.
Thanks to Matt Miller of Embroker and Patrick Denver of Coupon Ninja for this information.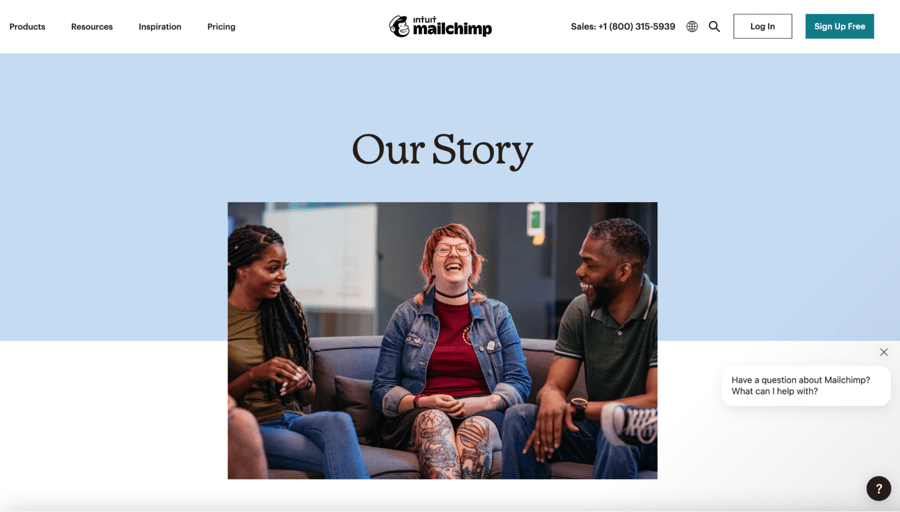 Magic Spoon, the trailblazing healthy cereal company, has a whimsical "About" page that emphasizes its commitment to healthy food through still-delicious cereal. The page uses a fun pair of graphics to introduce readers to the company founders, then dives into a short history of Magic Spoon's founding. The copy then veers into a recap of the company values and goals, ending with an encouraging message to enjoy their products.
Thanks to Aqsa Tabassam of Apps UK for this information.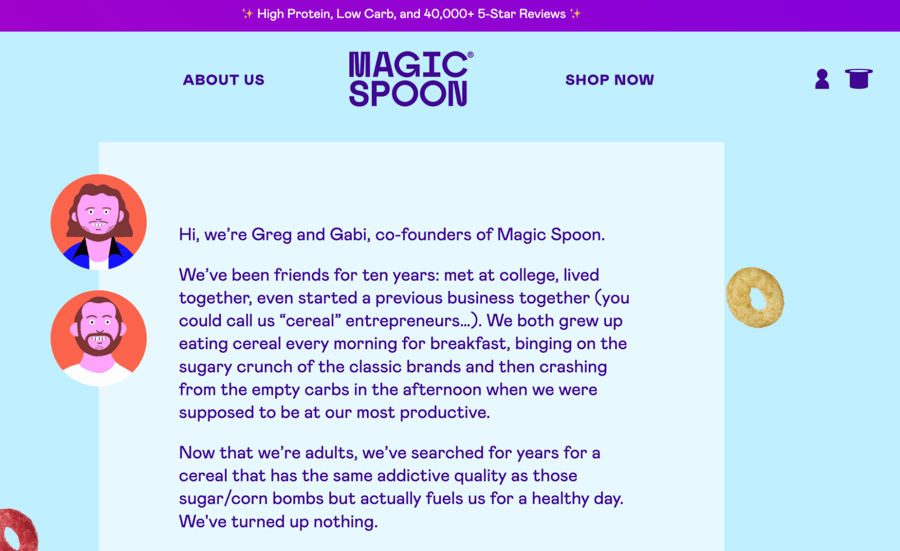 WordPress has a simple, fun "About" page that uses empowering language to espouse confidence in its readers and users, encouraging them to share their products and ideas online. The page finishes with a brief overview of the principles the company cares about most, including its open-source design, well-versed team, and commitment to freedom of expression.
Thanks to Kimberly Silva of FindPeopleFirst for this information.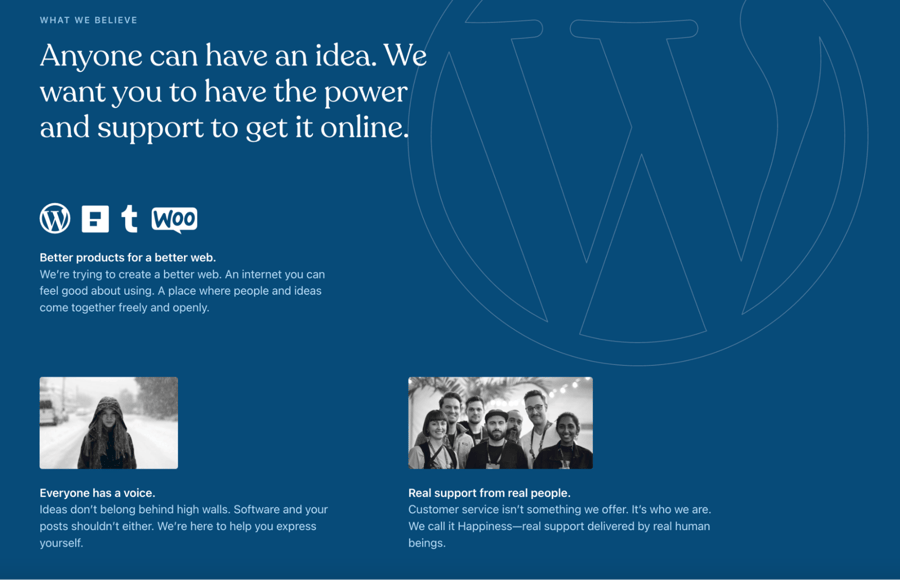 How much could your company grow with growth content?
Calculate your expected growth in organic visits based on the average Nectafy client.
Key Statistics
1,000
Month 1 Organic Visits
10,049
Month 12 Organic Visits
Making "About Us" About Your Values
As we researched the best "About Us" page examples to share with you, some patterns emerged. To start, here are some questions to mull as you develop and tweak your own brand's "About" page:
When did our company start, and what was the driving factor behind its founding?
What problem do we aim to solve with our brand?
What's our mission and/or vision?
What is our business model—is it B2B, B2C, E-Government, or other—and how does that influence who will be looking at our "About" page? Is there a specific image we want to project?
What's the size of our company—are we a large global conglomerate or a small, spunky startup?
How much do we value diversity? Is our company founded and run by people of color or by women, and if so, do we want to highlight that?
Who is our target audience, and what reassurances do they want to hear?
What's our brand voice? How can we most effectively use that voice on this page?
The "About Us" page gives you the perfect space to communicate your brand's essence, along with, perhaps, a dash of company history or an introduction to key team members for good measure. In a saturated digital space full of competing products, services, and brand images, it's important to stand out with a creative and authentic "About" page.