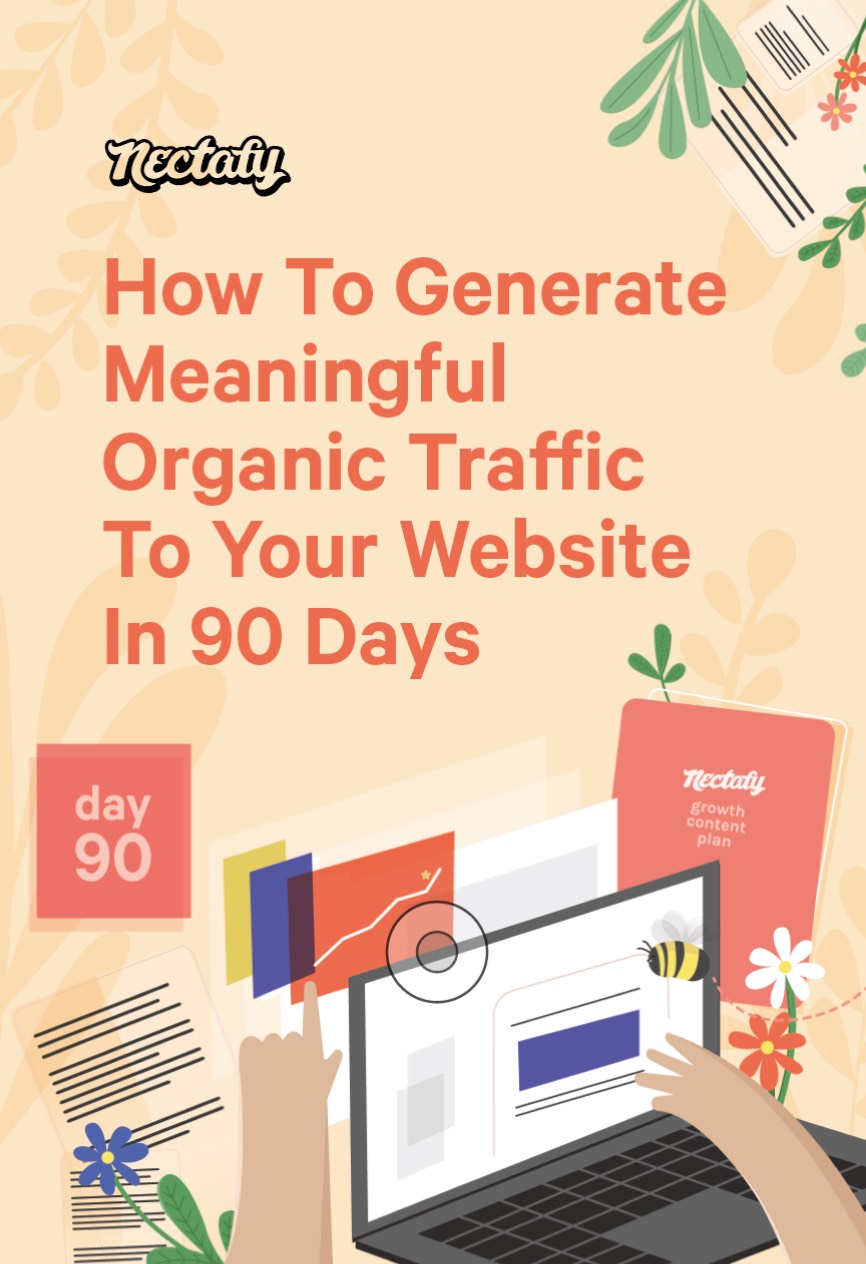 How To Generate Meaningful Organic Traffic To Your Website In 90 Days
Whether you're stuck writing blog posts that don't generate traffic, or you're seeing an uptick in traffic but not business growth, this guide will tell you exactly what steps you need to take, day by day, to reach your goal.
The average Nectafy client sees a 37% increase in organic visits at the end of three months using our plan. Want to know how they did it? We break down the entire 90-day process (including all the details) to show you what to do when.
Your 90-Day Strategy At A Glance:
Days 1-7: Determine your organic strategy.
Days 8-30: Start writing.
Day 31: Review metrics and plan for month two.
Days 32-60: Keep writing and identify more post opportunities.
Day 61: Check in on 60-day metrics.
Days 62-90: Write even more and focus on longer content and more difficult keywords.
Download the free guide to get started now.
Download The Guide Now
Wish your company could generate
delicious content just like this

and grow your organic leads?

Let's talk.