12 Examples Of Beautifully Strategic SaaS Website Design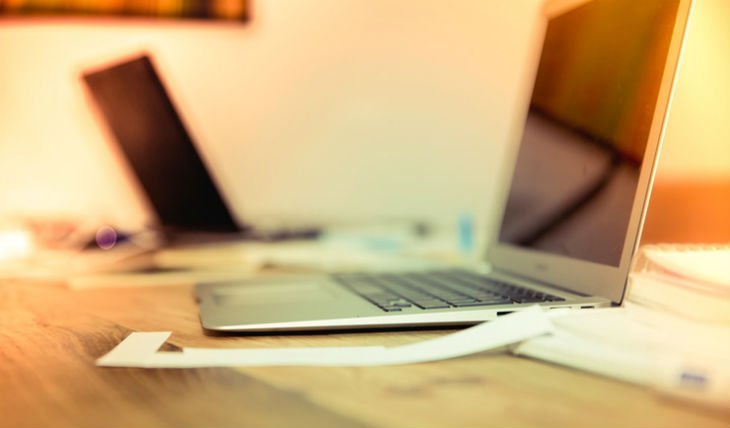 If there's one thing I know about software-as-a-service (SaaS) companies, it's that many of them know how to design a site with a great user experience. (That probably comes from their experience in software creation!)
At Nectafy, we've been discussing some of our favorite SaaS website designs lately. So we decided to share them with you! There sure are some beautiful sites out there.
Of course, the most important element of a website isn't its beauty—it's the site's ability to convert visitors into leads. And since we don't know how well these particular sites are doing in that area, we can't say if you should absolutely copy what they're doing. (In fact, you shouldn't really ever do that! Your website design should always be about what's best for your company's buyer personas.)
All we know is that it appears that these SaaS companies are doing a great job reaching website visitors in visually appealing and strategic ways.
So without further ado, here are a few SaaS website designs we love and the reasons why.
12 Examples Of Beautifully Strategic SaaS Website Design
This race registration software company targets their buyer personas from the get-go by giving them an option to self-identify in order to find the products and content that most interests them. (We love this idea! So much, in fact, that we do it on our own homepage.)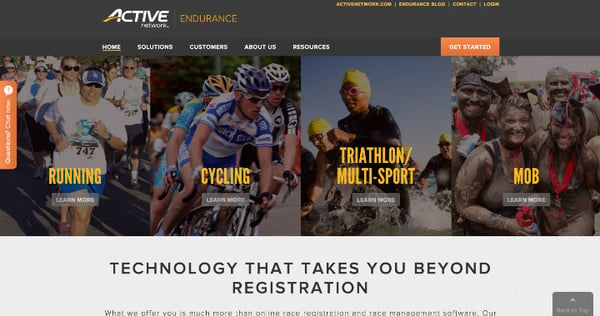 BambooHR is an HR software for small and midsized businesses. Man, do they have great headers on their homepage—that's the kind of stuff that converts! And I love how the navigation bar changes color and stays at the top of your screen when you scroll down. (All this worked on us—we use BambooHR, and we love it!)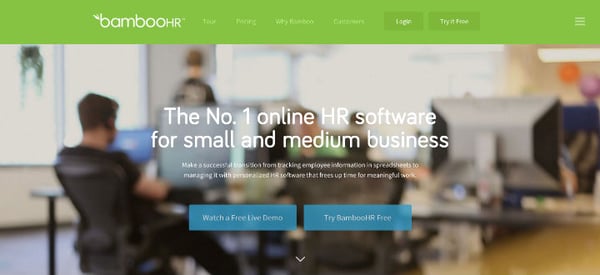 This file hosting service is an example of simplicity at its finest. Minimal clutter on a page means website visitors have less information to sift through before taking action. (But that also means you have to choose the information you display very carefully and strategically!)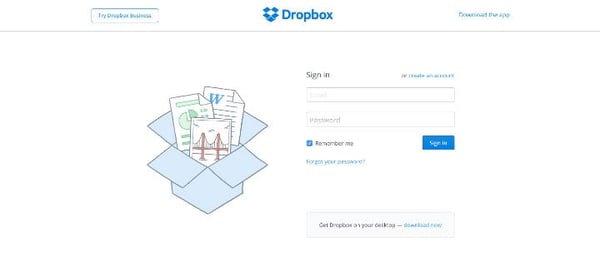 Flow is a project management software. Want to know why it's so great? You can find the answer right on the homepage! And I would imagine the points mentioned are what differentiates this product from its competitors'. Brilliant.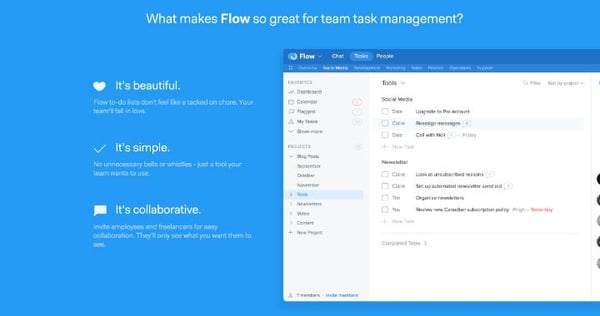 This company is so confident about their help desk software that they have a section on their homepage devoted to helping their website visitors compare the software they're currently using to Help Scout.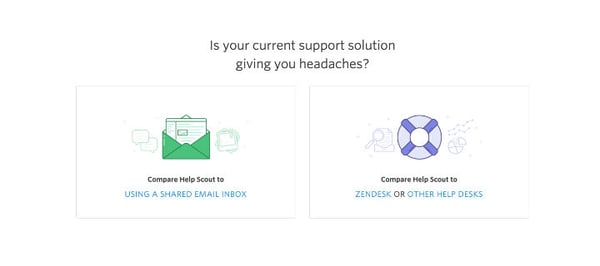 Invision is a prototyping, collaboration, and workflow platform. Their site has a beautiful layout (which isn't surprising—they're a design company!).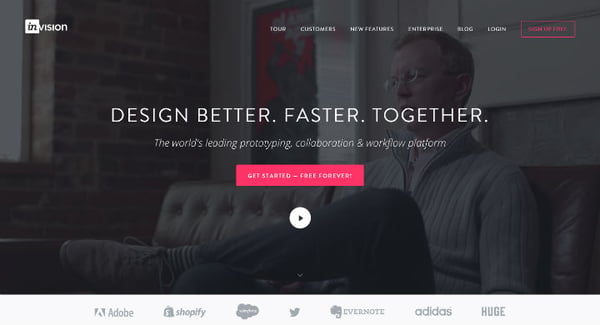 Kissmetrics offers marketing analytics software, and they're always doing something different! (I mean, how badly do you want to put your company's URL into that "Your Website URL" field?)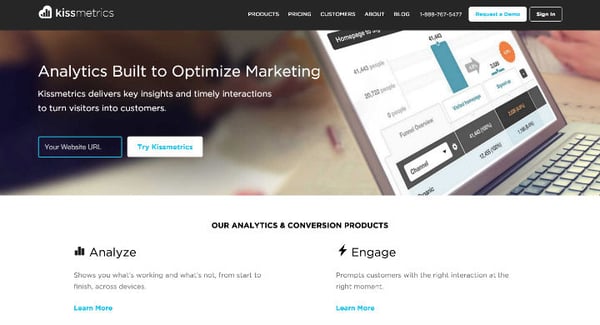 This email testing and analytics software company has a website with a sleek design. And "Send With Confidence" is a great example of a website header that speaks to a problem or concern the website visitor has.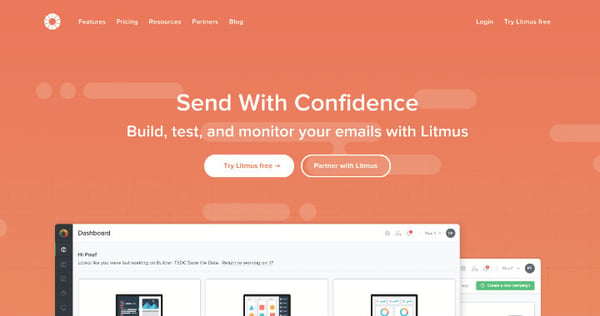 We have to include MailChimp—they go on every list! This email marketing software company takes the cake in design simplicity and headline writing.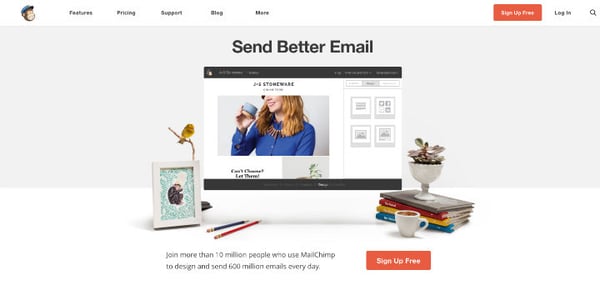 This messaging app for teams showcases some of their coolest clients' stories on their homepage! Each time you refresh the page, a new story appears. (Ahem, is that a Mars rover? When NASA's using your product, you definitely find a way to showcase it!)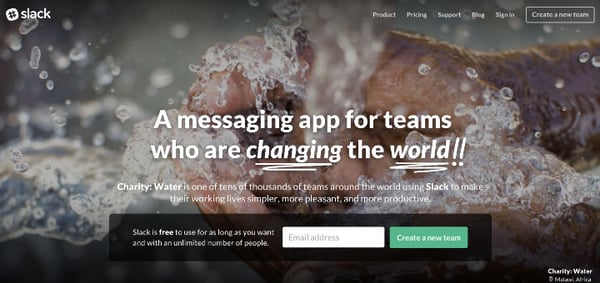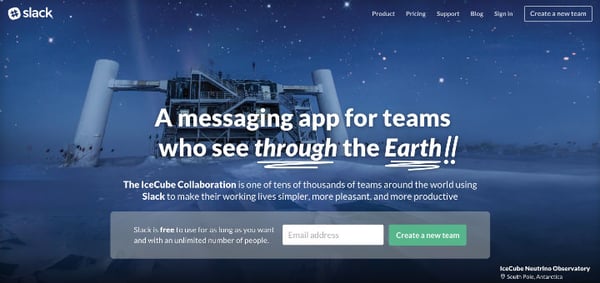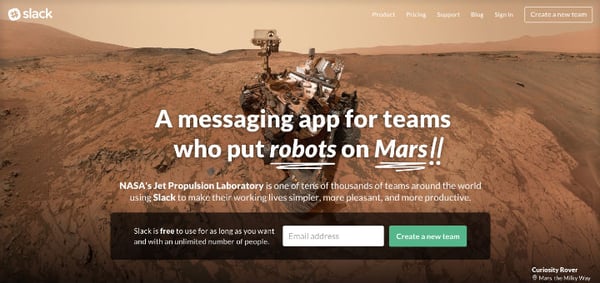 This video hosting service's site is organized in a really meaningful way—I love those tabs at the top of the screen!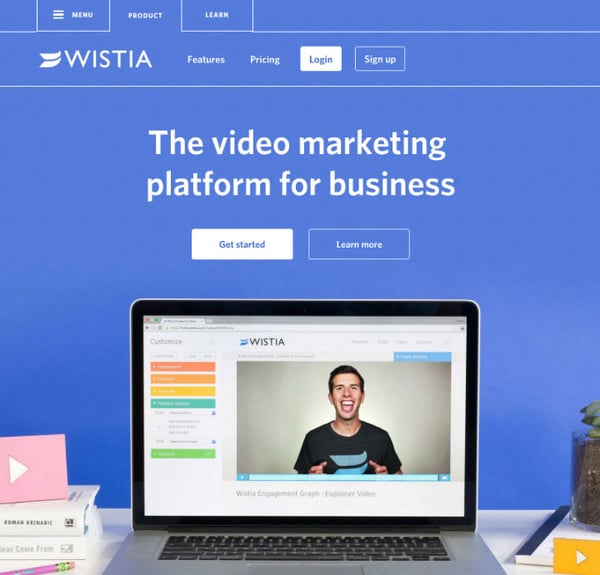 This company's tagline is "beautiful accounting software"—and that it is! Lance said I should quote him on this one: "Anyone who loves anything that looks good should leave Quickbooks immediately and switch to Xero." (How's that for a positive product review?) Other than the software itself, we love the video on their homepage. It's so fun! (Click through and watch it!)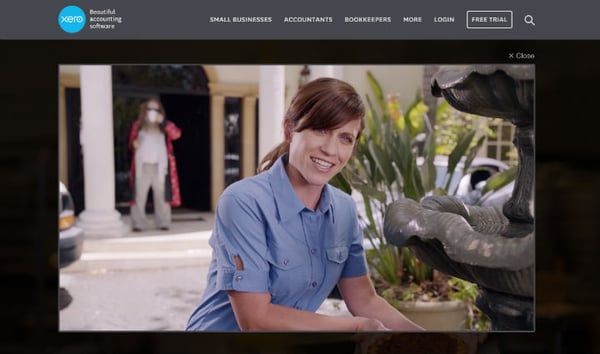 What other SaaS companies are doing great things with their websites? Leave a comment below to let us know!