Marketing Strategy 2018 | December's Top Mostly-About-Marketing Must-Reads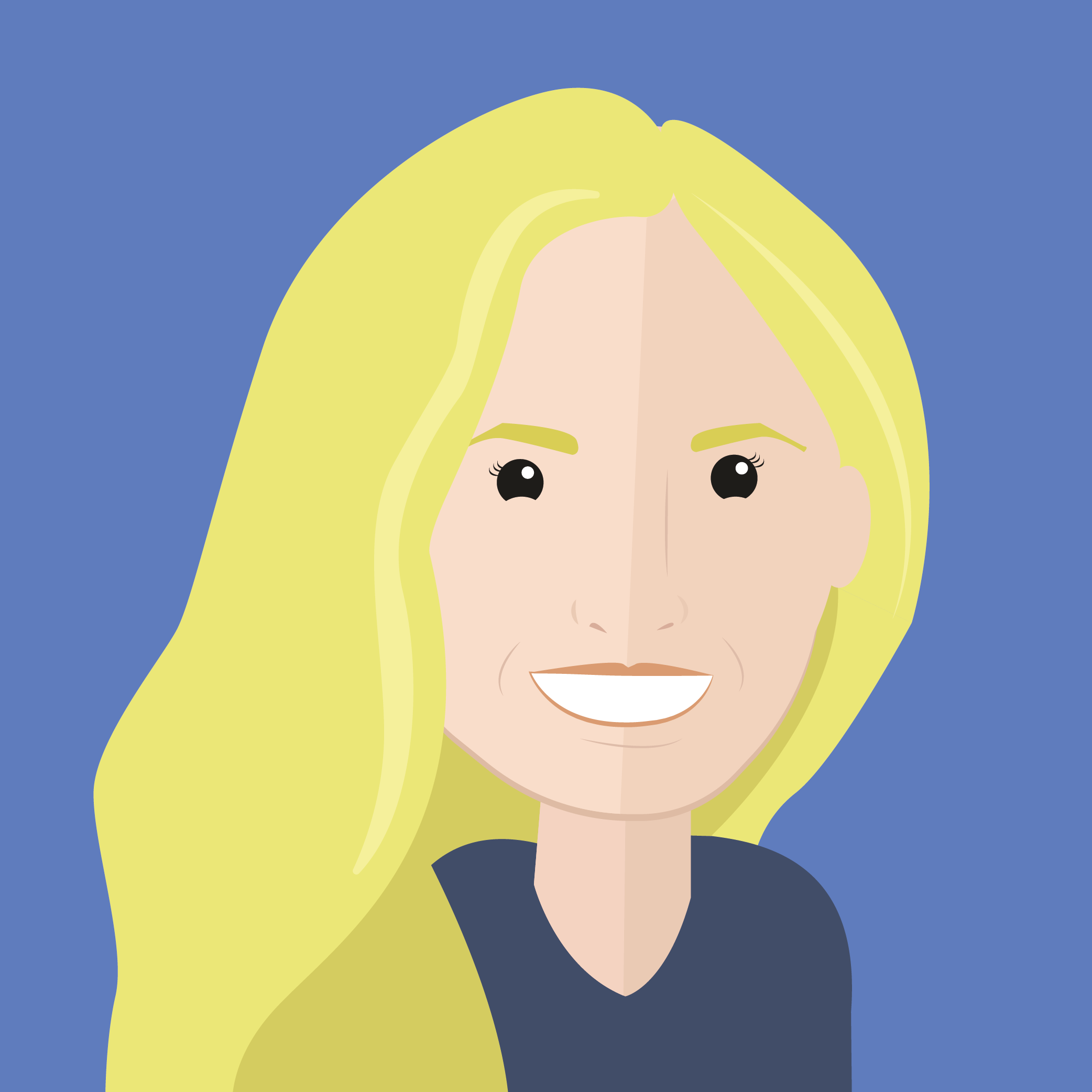 by Ellie Cummins • 1 minute read • December 13, 2017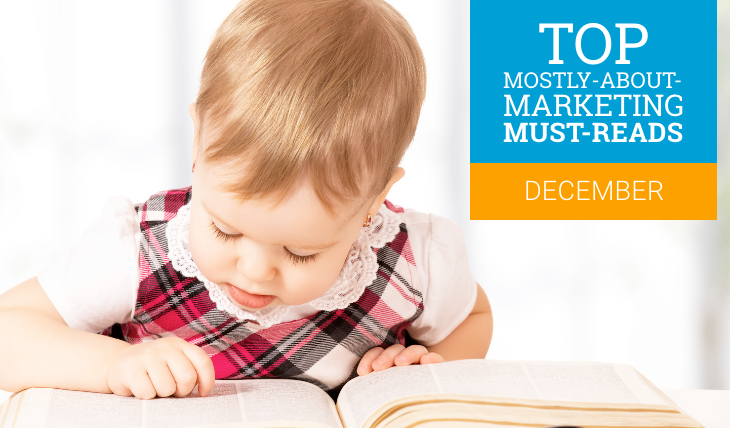 Whoo-hoo! Christmas is almost here, bringing with it a sense of excitement and frenzy of preparation. What better way to channel that holiday energy than by making a plan for success in the new year? We've found five fantastic articles to help you identify which marketing strategies will pay off in 2018, and which ones you should leave behind.
Written By Jasz Joseph At HubSpot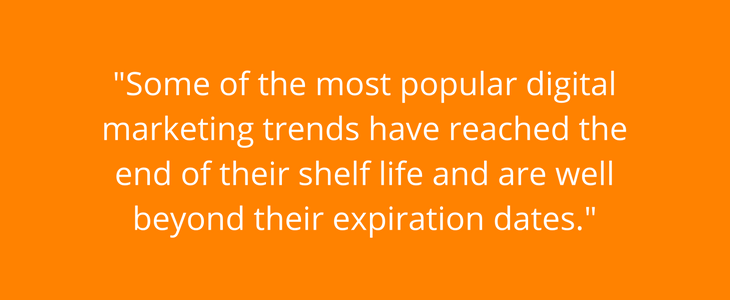 From drip campaigns to overdone marketing automation, almost every point in this infographic is on the naughty list for one reason: Your company can no longer afford to be general and impersonal. This year, focus on creating meaningful, individualized content for your readers that targets their specific pain points. Personal, problem-solving content will win out over vague, unsentimental stuff every time.
Written By Digital Marketing Institute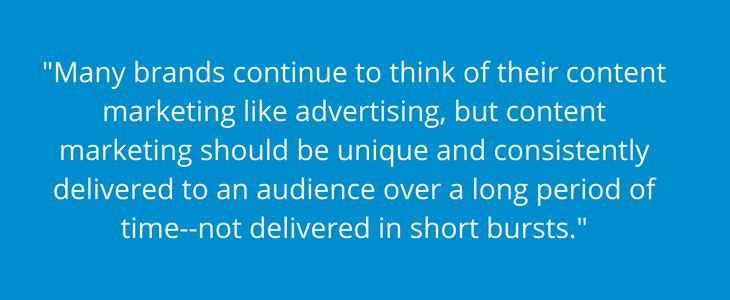 As long as there are still people with problems in this world, there will be a need for content. Content will continue to take the stage in 2018, because clear answers to people's questions will always be in style. The ways to create content have become more diverse with video and podcasting taking the stage, but beneath it all is the need to create digestible, engaging ways to address people's needs.
Written By Carolanne Mangles At Smart Insights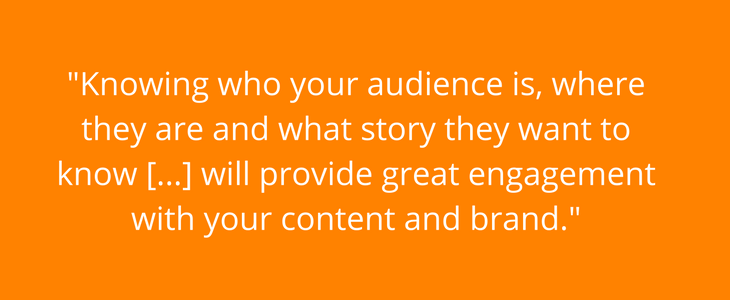 The internet is saturated with content, and most of it is fluff. That's why it's important to understand how your content affects your readers. There are so many ways to present information, and part of reaching your audience is discovering the forms of content that appeal to them the most. This article explores the ways National Geographic—a company with 350 million social followers—harnesses readers' emotions through storytelling.
Written By Sophia Bernazzani At HubSpot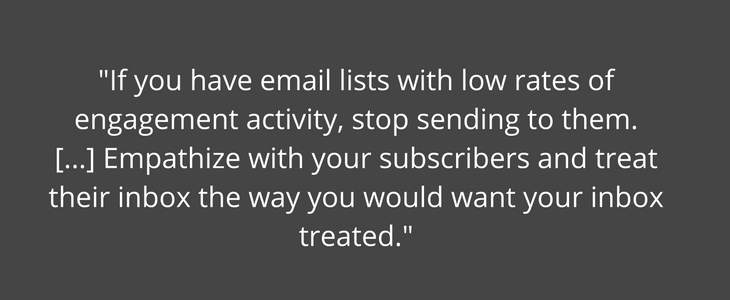 The main point behind this article is simple: Make your emails worthy of your readers and send your emails only to the people who want them. It may seem reasonable to think that the more subscribers your company has, the better. But that train of thought is missing an important point: It's only better to have lots of subscribers if those subscribers are actually engaging with your emails. That's why having people unsubscribe from your emails isn't the horror it's made out to be. Better to send your emails to people who pay attention to them than to have a long list of contacts who give your emails the cold shoulder.
Written By Cody West At Ahrefs
SEO is alive and kicking, but it looks a little different than it did when it first started out. The practice of ranking for a keyword by typing it a thousand times in an article is dead. Now, creating content that explains a topic in depth is critical. Point #2 in the article, about re-optimizing your existing content, is a great reminder that reworking topics you've already written about gives you the opportunity to dig even deeper. By revamping existing content, you have a great framework for fleshing out the topic and giving Google something rank-worthy.
---
What plans are you putting into place for your 2018 marketing strategy? Share your thoughts with us in the comments section below, or @nectafy. We'd love to get a conversation started.