87 Inbound Marketing Tasks All The Theoretical Jargonists Miss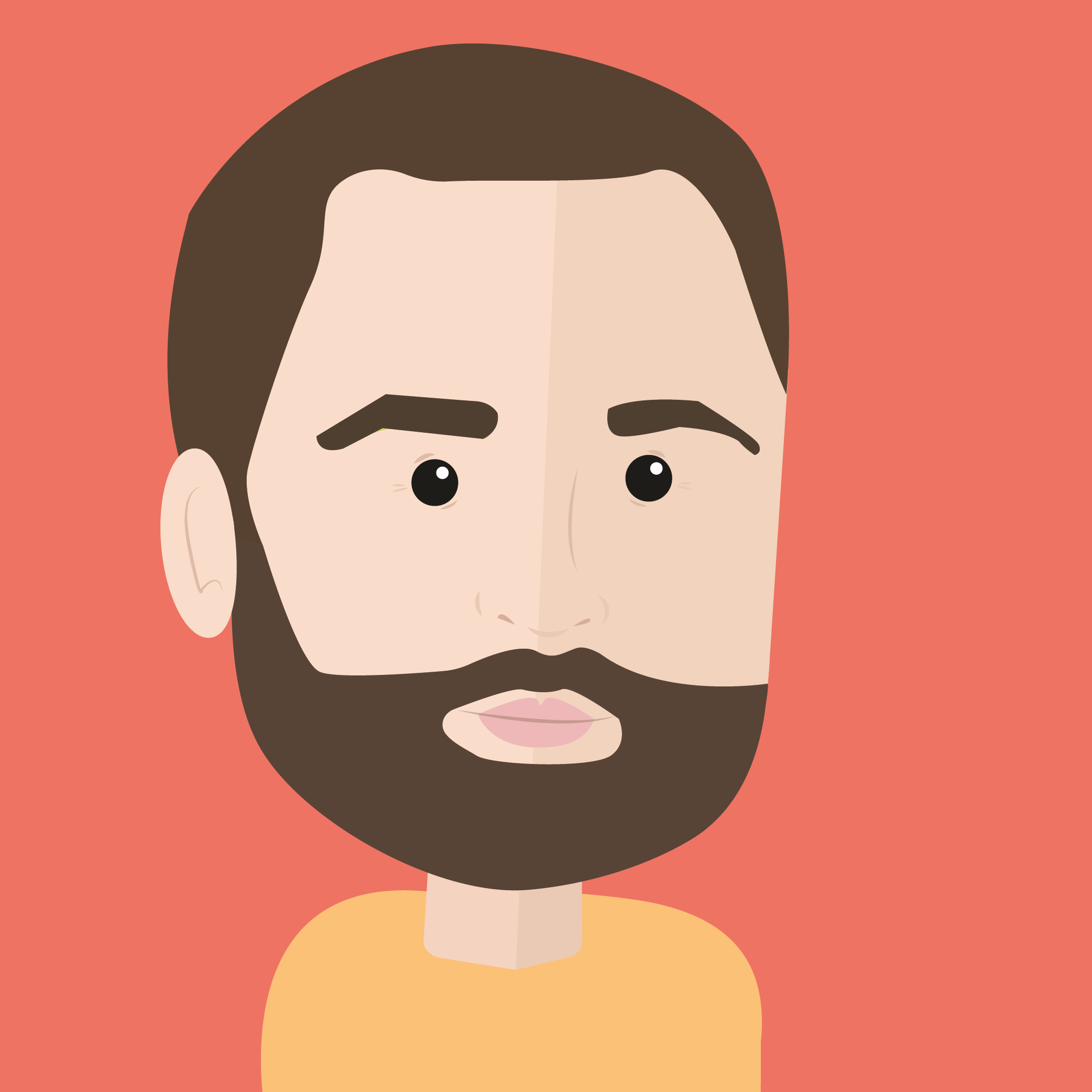 by Henry O'Loughlin • 4 minute read • June 2, 2016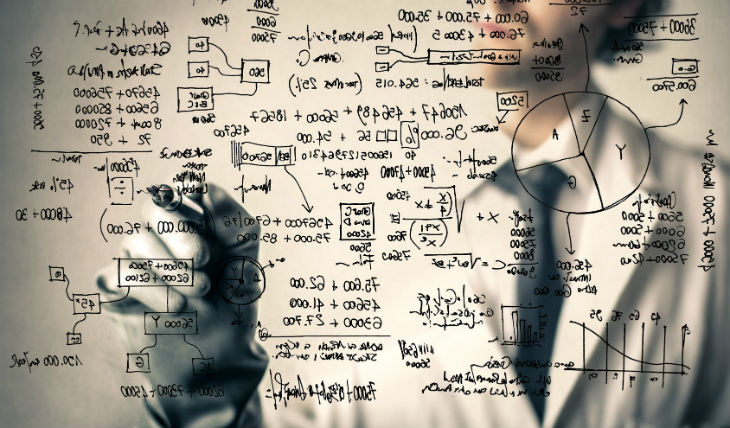 Maybe I'm just bitter, but all of this inbound marketing strategy and methodology talk—you know, the "attract, convert, close, delight" funnel mumbo jumbo—is starting to get to me. All of that framework-type stuff you hear about inbound is just way too high-level (and it's also easier to say than do).
Don't get me wrong—your inbound strategy and framework are really important. But now, after six years of doing inbound marketing every day, I've learned what really makes inbound work for your company: the little tasks and techniques nobody really talks about. These tasks certainly don't show up in the methodology-type blog posts, and they don't even really show up in the contracts between an inbound marketing agency (like Nectafy) and its clients. So the list of tasks you'll find below is a rare one.
Where did these inbound marketing techniques and tasks come from?
Here at Nectafy, we do a lot of inbound—for ourselves (in fact, it's the only type of marketing we do) and for the clients we work with on a monthly basis.
We have a weekly meeting with each of our inbound marketing clients, and typically a handful of to-dos come from each of those discussions—those are the tasks you'll find below.
For each client, about 50 pages of notes are generated from meetings each year.
Across all the client notes we examined, we found 302 individual inbound tasks that were recorded and carried out.
We condensed that list into the 11 categories of 87 real tasks below.
Important note: These are only the week-to-week tasks. These small tweaks and techniques are often ignored, yet play a major role in the growth behind a sound inbound marketing strategy. If you're looking for a high-level overview of inbound marketing, I'd recommend these resources:
(Or, just do 30 minutes with Lance.)
Here are the inbound techniques, tactics, and tasks that quietly make the charts go up and to the right.
Conversion
Figure out visit-to-lead percentage for the ten most visited blog posts.
Change out CTAs on most visited blog posts and test change in conversion rate over one month.

Manually record results (outside of HubSpot).
Report on results, and change out underperformers.

Turn off all nurturing workflows on a certain date, so we can test personal reach-out to each lead.

Determine the best way to report on the conversion between workflows and personal reach-out.

Change the main resource CTA on the homepage to the latest offer.
SEO
Link from five or six articles with a similar topic to another article in order to pass through authority for an important keyword.
Add CTAs to the website for the consulting side of the business to capture leads for the software side.
Try out keywordtool.io as a way to see if it will help uncover more long-tail keywords.
Assign to the client to export and send the list of AdWords keywords they bid on as a starting point for my keyword research.
Lead Scoring
Analyze leads and adjust lead scoring to improve the quality of MQLs.
Add negative scoring for leads with non-North American IP addresses.
Set up lead tier workflows, and then assign lead scoring points based on the tier a lead falls into.
Offers
Schedule offer task list in Teamwork to get offer written, designed, and taken live in five weeks.
Set up HubSpot workflow to assign personas based on the workflows they download.
Update copy in workflow emails to include CTAs to new offer.
Discuss how we could repurpose two underperforming offers.
Overwrite the old offer file in HubSpot with the new one (since we changed the title).
Turn the features checklist tool into a PDF offer since no one is using it in the current form.
Plan new offers for the rest of the year (produce one every six weeks).
Blogging
Plan a new round of blog posts for next quarter (24 articles).

Update content inventory and check for personas and parts of the funnel where we need content.
Plan articles to go after municipal keywords (new company initiative).
Plan articles to boost keyword rankings from top of second page to first page.

Plan an article to use SlideShare to see if that impacts rankings.

Plan topic for the slideshow.
Assign the writer to create the content.
Assign the designer to create the SlideShare presentation.
Create a SlideShare account.
Upload new presentation, embed it into the post, and post the article.

Assign the client to review and add feedback for the next quarter of blog posts.
Take down (unpublish) the Spanish blog posts if we have them in English versions (since we're trying out the Google Translate method).
Assign developer to set up functionality to suggest a next article to read at the bottom of each post.
Add pre-event blog posts to the content calendar for the rest of the year (one week before each conference the client attends).
Create a list of the best websites we could guest blog for based on traffic, MozRank, and social following.
Make a list of all duplicate blog posts that show up on the client's other website, and assign them to add rel=canonical tag.
Plan an "SEO backfilling" project to optimize all blog posts that were posted before we started working with the client.

Plan out a new keyword target for each article (if there is a fit).
Offer a new title suggestion.
Recommend copy changes to optimize for the new keyword.
Make all changes live in WordPress.

Email all contacts in our database that fit a certain persona to ask for input for a blog post about ideas from industry experts.
Design & Development
Check with designer to see when he'll be able to get the design template created.
Assign designer to build four new display ads to promote the offer.
Fix buttons on the homepage for mobile devices.
Skin the new support center portal to match the website.
Research and recommend specific technical ways to increase the speed of the site (for SEO and performance reasons).
Email
Write a three-part email campaign to promote the new offer to leads in MailChimp.

Segment lists in MailChimp.
Schedule and send emails.
Report on new HubSpot leads from the old MailChimp lists.

Add an email at the end of each workflow to go out six months later to try to re-engage the lead.
Rewrite top-of-funnel (TOF) workflow emails #3-5 since conversion is low.
Shorten the length of all nurturing workflows since the conversion rate is low when we get out past three weeks.
Design a new blog newsletter template.
Add a CTA to the bottom of the biweekly blog newsletter to call out a new offer, or one that relates to the content in the email.
Write a series of workflow emails for the new datasheet we just posted.
Upload the new list of contacts from a trade show and put them through a workflow to download offers.
HubSpot
Archive all old lists, workflows, files, custom fields, etc. that are no longer in use.
Perform a HubSpot audit to check for any broken links, mismatched CTAs, broken logic and automation.
Set up a new email nurturing workflow for the newest persona, Martin, we just created.
Set up a new form for the four new Excel library offers, and just ask for name and email.

Embed that form directly into the related blog posts.

Fill out a support ticket to understand why some blog authors are getting shown as unknown on the site.
Update the subject line in email #5 of the Mary persona workflow.

Switch it to "I won't bother you anymore."

Make sure the tracking code is working correctly for all offers with 0% clickthrough.
Check on-page SEO score for each blog post.

Update any yellow warnings if needed.

Recategorize all leads from Capterra from the referral bucket to paid.
Negotiate an SSL encryption add-on with HubSpot on behalf of our client.
Set up a HubSpot campaign around our recent thought leaders list blog post since it is performing well.
Set up a reminder to load new goals into HubSpot each month since it can only look one month out ahead.
Set up new smart CTAs to show middle-of-funnel (MOF) CTAs when people have downloaded a TOF offer.
Move over all scheduled posts from Buffer to HubSpot since we're fully moving our social media management.
Set up automation in HubSpot to assign leads to a rep based on their IP country and state.

Pass this information through Zapier and into Zoho.

Set up an internal notification email to let the team know about a new MQL.
Add this information to the automated MQL notification email:

IP Country
IP City
First Conversion
Original Source
Emails Clicked
Page Views

Post the latest press release to the website.
Set up automation to mark people as dead leads.

Determine the criteria that makes a dead lead.
Put those people on a smart list.
Put them through a reactivation email sequence.
Set up a weekly process to delete people who do not re-engage from HubSpot and save all lead information on Google Drive list.

Replace all in-line messages with thank you pages when people download offers.
Strategy
Add to discussion for next meeting: Should we move to vertical-based personas rather than role-based?
Plan out three historical optimizations for the upcoming month.
Have the client fill out the company questionnaire so we can learn about competitors, the company story, products, team, etc.
Determine the best way to use an infographic that the client created before we started working with them.
Remove all articles around a certain topic from the blog calendar plan since it's not a good fit with the client's product and persona.
Analyze a competitor's progress on this particular keyword we've been targeting as well.

What are they doing to increase rankings?

Come up with ideas to present at the next meeting for an infographic.

The goal is to attract high-quality links and shares beyond what we can do with our normal blog articles.

Come up with new ideas for online tools, calculators, graders, or quizzes to create instead of PDF offers.
Look at increasing our agreement by $1,000 per month.

Make projections as to the effect that would have on visits and leads.
Plan out what else we could deliver on for that increase.

Set up a meeting with the clients to review the website's effectiveness.

Present KPIs (site-wide conversion rate, keyword rankings, most visited pages, time on site, etc.).
Discuss potential improvements we could make.

Do an analysis to find out the role email domains play in the quality of the lead.

Example: If most people with a Yahoo email address never become MQLs, then add negative points to lead scoring if a lead has that domain.

Analyze the latest few months of blog posts to find out why they aren't getting ranked as well as blog posts from six months ago.
Tweak the copy on a website page to try to boost the ranking for a keyword we're on the second page of Google for.
Start asking for "Best Describes Me" and "Industry" on MOF forms.
Set up smart lists to organize leads by vertical based on the industry they select, blog posts they read, and offers they download.
Review the client's list of AdWords keywords they target.

Plan content to try to get organic rankings for keywords we have a shot at.
Reporting
Fill out reporting sheet for the most recent month.

Find insights into the changes in visits, leads, MQLs, and free trials month over month.
Add to the next meeting agenda to discuss this month's reporting and insights.

Adjust projections for July and August since those months are historically slower.
Social Media
Schedule all Twitter posts for the next week.
Add to my calendar to respond to all social interactions for ten minutes each morning.
Do a social media analysis.

What is working?
What isn't?
What are some new trends and ideas we should try?

Set goals for social by month for visits, leads, and impressions.

Get approval from the client for those goals.
Update the reporting spreadsheet for each month with the new goals.

Mention people on Twitter who we referenced in the thought leaders blog post.
Shift efforts toward local government on Twitter since they're responding better than other sectors.
Try answering some questions on Quora with links to blog posts and see if it has an impact on visits, leads, and rankings.
Create a LinkedIn group around our main persona.

Invite all contacts with that persona to the group.
Post relevant articles.
Congratulations for making it through! I know that was a lot to digest. If you'd like to chat about any of these tasks in more detail, feel free to reach out to me on Twitter (@henryoloughlin). I'd also love to hear some small inbound techniques you've tried that have made a huge difference.