HubSpot Alternatives: Our Clients Are Asking, So Here's Our Research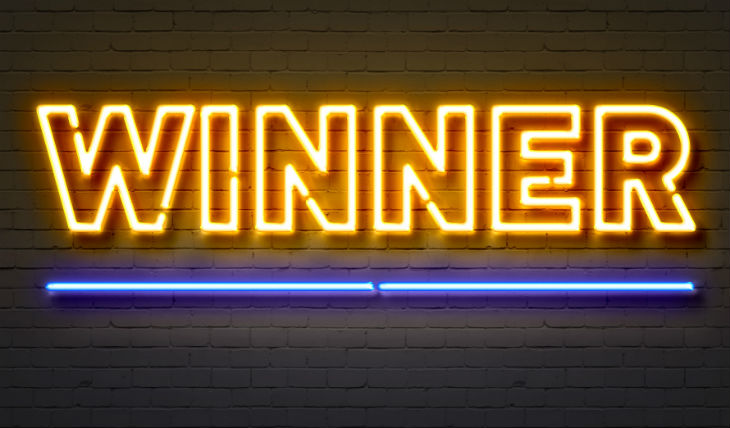 We talk a lot about HubSpot, and for good reason—we've had great results using HubSpot both for ourselves and our customers. Recently, though, a few of our clients have been hearing about alternatives they could use for inbound marketing, and they wanted to know our opinion on these companies. While we use HubSpot with most of our clients as well as our own agency, we don't work only with HubSpot—in fact, some of our clients work with other competing companies.
With that in mind, I put together this list of seven HubSpot competitors: Marketo, Pardot, Infusionsoft, LeadSquared, Oracle Eloqua, Act-On, and ONTRAPORT. While all seven are similar, there are some key differences to consider if you're trying to choose, including things like pricing and the ideal user.
Personas, Pricing, & Features
First, we'll identify these seven HubSpot competitors according to their buyer personas (as identified by the companies themselves or by me, which means my best assessment of their personas based on the language on their websites). The pricing and features information comes straight from the company websites.
Competitor

Persona

Pricing

Features

Enterprise companies who need help with all their digital marketing needs.

There are no numbers on the pricing page. You have to call the sales team to get a quote.

Marketing automation
Account-based marketing
Lead management
Email marketing
Consumer marketing
Customer base marketing
Mobile marketing

For B2B Salesforce users. If you use (and like) Salesforce, you'll probably like using Pardot as well.

The pricing page is clear and easy to understand. They also offer a detailed price list as a PDF.

Marketing Automation
Email marketing
Lead generation and lead management
ROI reporting
Sales alignment through Salesforce
B2B marketing analytics

Small to midsize companies.

The company's pricing page is clear and interactive (very cool!). They have several options to choose from with potential to customize. Cost ranges from $99-$379.

Marketing automation
Sales automation
Online sales
Analytics
Mobile
Payments

Small to midsize businesses, specifically:

Colleges and universities
Ed tech
Insurance
Loans
Real estate

Marketing automation services range from the basic package at $150 per month to $1,200 per month. There are many different options and add-ons available.

Marketing automation
Sales and leads CRM
Lead conversion platform

Retail
Financial services
Manufacturing
Technology
Telecommunications

Monthly pricing begins at $2,000 for a basic package.

Small to midsize companies as well as enterprises.

Pricing ranges from $900 per month for the professional version to $2,000 per month for the enterprise version.

Inbound marketing
Marketing automation
Outbound marketing
Reports and analytics
CRM integration

Small businesses and entrepreneurs.

Monthly prices range from the basic package at $79 for single users to $597 for up to 10 users (team pricing).

Marketing automation
Reporting
Reviews, Support, & Demos
For this part of the HubSpot competitors comparison, I read through reviews on G2 to get a sense of what users like and don't like. I then went back to each company's support/customer service page to get first impressions based on the websites alone. The demo column simply identifies if the company has a demo and where you can find it.
| | Reviews (on G2) | Support | Demo |
| --- | --- | --- | --- |
| Marketo | 4.2 stars | My first response to their support page: I was overwhelmed. Marketo has a four-page "overview" PDF outlining who to call for what (and when). On one hand I appreciate that it's thorough, but on the other, I don't want to read through a ton of pages—just give me some encouragement that your company can help me no matter what my dilemma. | |
| Pardot | 4.25 (816 reviews) | Pardot's support seems comprehensive based on its customer experience page. | |
| InfusionSoft | 3.65 (228 reviews) Reviewers repeatedly said that InfusionSoft had a steep learning curve and that it's not user-friendly, sometimes referring to it as "Confusionsoft." | InfusionSoft's HelpCenter page has links to manuals as well as company contact information. | Yes; at the bottom of the page here. |
| LeadSquared | 4.5 (105 reviews) | LeadSquared's Help Portal had options for finding solutions to customer questions as well as a few numbers for sales and support. It also showed some of the company's integrations. | Yes; here. |
| Oracle Eloqua | 3.9 (174 reviews) | The company offers support online, but the look and feel of the page seem outdated. | |
| Act-On | 4.3 (363 reviews) | I was impressed with Act-On's support page, which offers unlimited, personalized customer care. It was the most impressive to me, and stood head-and-shoulders above the other pages I reviewed. | |
| ONTRAPORT | 3.5 (66 reviews) | ONTRAPORT has an excellent support site. | |
HubSpot Alternatives: Our Thoughts
While it's relatively easy to look at HubSpot alternatives (and HubSpot itself) and identify which company offers the most tools, is the best value, offers the best support, etc., it's not as easy to say which is best for your specific needs.
Our suggestion? Take a look at HubSpot and these competitors yourself. Then, compare your list of wants and needs to these options, and see which one might be the best choice for you.
Then, if you want to get another opinion of what would work best for your company's goals, we'd be glad to help.
Even though we're HubSpot partners, we have clients who use CRMs other than HubSpot, and we can give you a recommendation based solely on your goals and needs if that's something you're interested in.