7 SaaS Websites That'll Make Your SaaS Jealous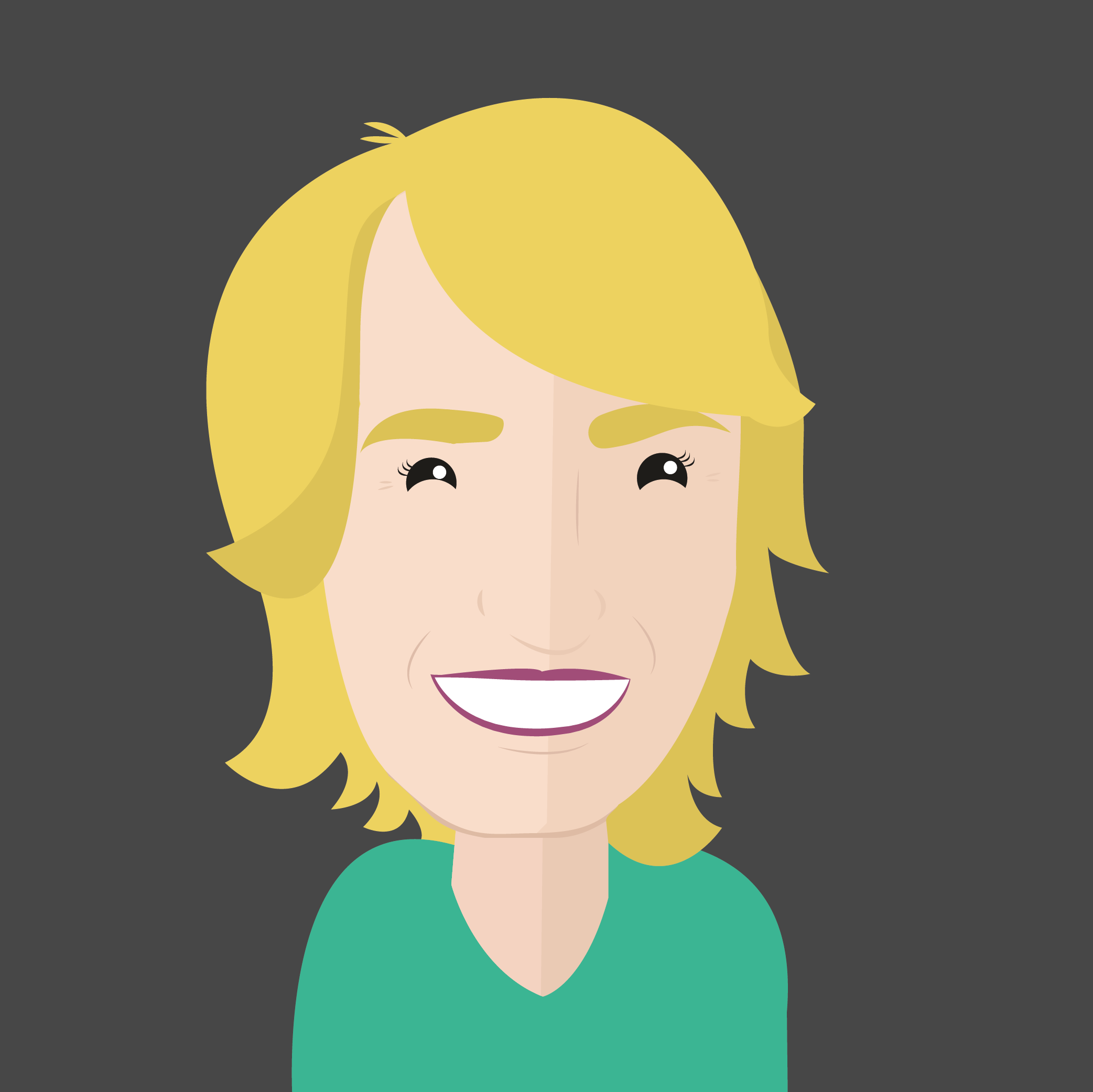 by Meredith DeSousa • A 2 minute read • February 1, 2017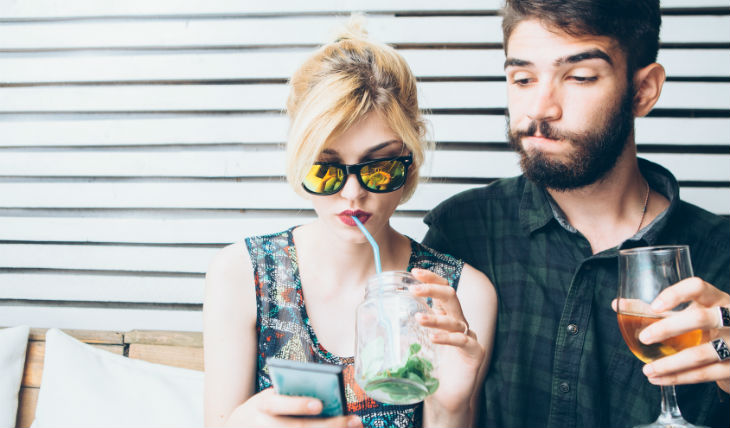 Right now, the world is SaaS-happy. The software analysis firm Better Buys predicts that 78% of businesses plan to expand the number of SaaS platforms they use over the next three years. To support all that use, new SaaS offerings and startups are popping up everywhere, at a rate of 1,400 over just the past five years.
The number of SaaS websites, then, is also skyrocketing, making it harder than ever for businesses to stand out. But that's clearly what needs to be done. In a world full of platforms "built for global scale" that can help customers "grow every part of their business" (and more of the same with a slight turn of phrase), how are you any different?
We dug around on the internet and found seven SaaS companies that do sassy well. Lively, personable copy writing makes their websites informative without being boring, and—in a world where the human attention span is less than that of a goldfish (yep, all of eight seconds)—they do a commendable job of providing just the right balance of content to keep visitors engaged and coming back.
Now, where was I? Oh, right, the seven websites. Here goes…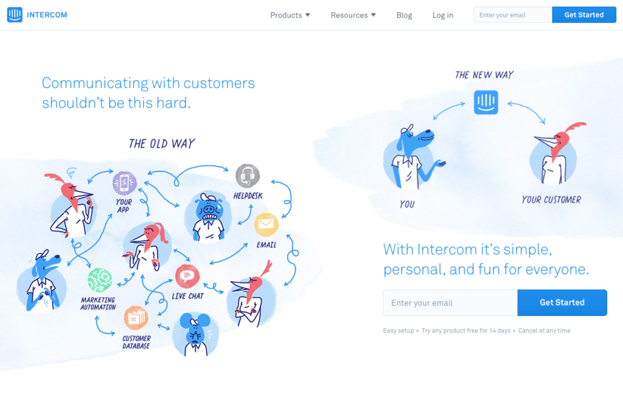 Aside from the fun dogs and chickens, there's much to be said for the visual component of this site. The Product Overview page shows numerous examples of Intercom's customer messaging platform in use, with conversations being played out as you watch; it also shows how the product looks on mobile vs. desktop. And (as if they could read your mind!) they've made it easy to see how their product compares to those of their competitors, with a separate section of the site dedicated to outlining their advantages—complete with scribbled "Don't do this… Do this, instead" directives.
The copy writing throughout is fun yet persuasive:
"Let visitors chat with your team like they would with their friends..."
"We ❤️ emoji. Live chat doesn't have to be boring. Why type it when you can show it?"
If a porcupine kicking the dirt doesn't draw you in, I ask, what will?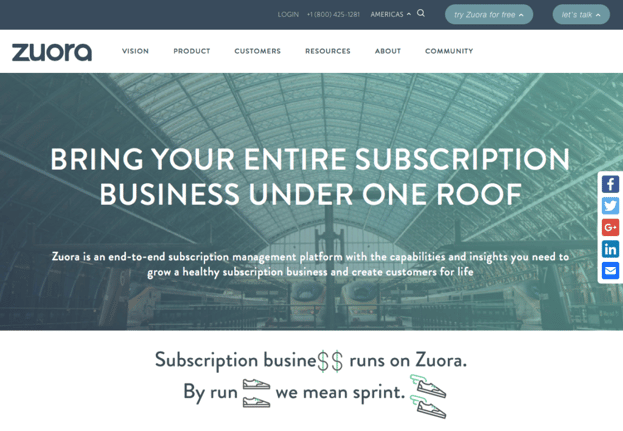 Visitors to Zuora's website will be drawn in by its diverse content—videos, graphics, and even illustrations. One of the best things about the Zuora website, in my opinion, is the Customer Stories section. Rather than the traditional (yawn) case study, these stories are told in an interesting narrative form, show pictures of actual customers at work, and sometimes let the customers do the talking with short video testimonials (in fact, this seems to be a trend in most of the websites listed here).
A snappy "Start Your Story" button prompts visitors to take a test-drive of this subscription management platform. And the copy writing in general emphasizes the product's benefits in a fun way, like:
"Launch new pricing models over lunch..."
"We are the green juice for your business."
The overall impression: It's a trustworthy company, it has a great product, and I'm maybe even a little jazzed up about the possibilities it presents.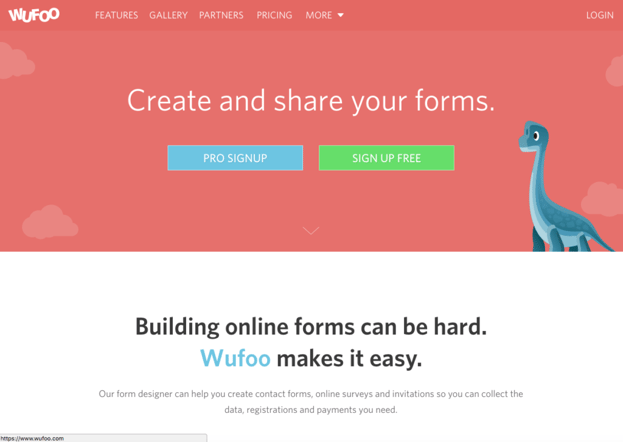 Right away we can tell that Wufoo has personality. Part of the site's charm is its simplicity—the information about this online form-building tool is presented simply and directly. The features of the product are clearly outlined on the homepage, and there's absolutely no confusion about what it does. I'd be willing to bet that most visitors will scroll all the way to the bottom of that page where—surprise!—if "you've made it all the way down here… you deserve a reward."
Examples of engaging, personable copy are everywhere, from the Partners page (where they'd love to chat with you about "joining forces to use [your] powers for good") to the "About Us" page, which makes you want to read about database-devotee Ryan Campbell's dream about being a form for a day.
I'd want to have this crew on my side any day.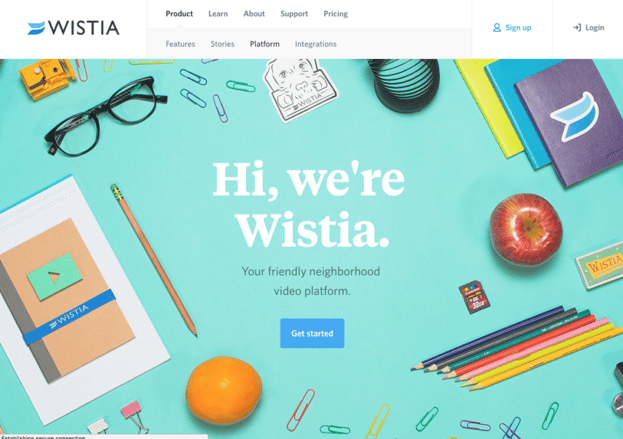 This "friendly neighborhood video platform" draws visitors in immediately with its colorful and interesting welcome page. Engaging features of Wistia's site include:
The "Customer Success Stories" (written in the voice of the customer, not Wistia) that are complete with videos, pictures, and pullout quotes with stats that prove their success.
The About page (the "class photo" poses are irresistible).
The "Learning Hub," which includes a beautifully designed blog, library, and webinar pages. (Watch the 2016 Rap-Up—you won't be sorry.)
The voice of the company comes through in the copy as well, with phrases like "super easy," "lightning fast," and "rock out." And they're not afraid to use the occasional exclamation point here and there—the tone gets visitors as excited as they are!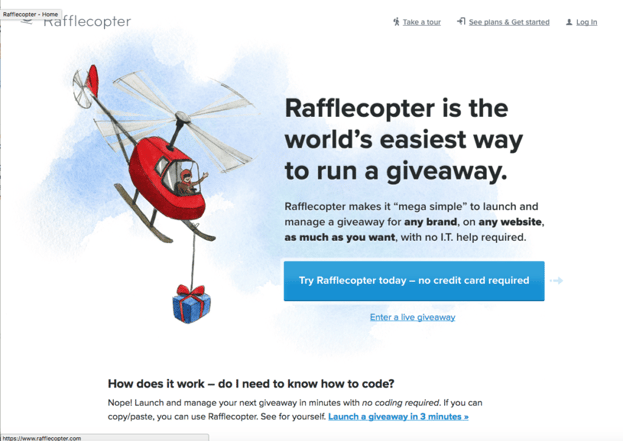 Woo-hoo! The language all over the website for this online giveaway tool generates genuine excitement about the product, and maybe that's partly because of the product itself—after all, "Everyone loves a giveaway." But there's also some welcome straight talk that makes us want to partner with them: "We run Rafflecopter the way we wish other companies did business. We're not into shady gimmicks or nickels and dimes."
Aside from clever copy, it has a fun, clean design, and everything visitors need (and want!) to know is above the fold on the homepage—what the product is and how incredibly easy it is to use… "srsly!"
It's a refreshingly happy site overall.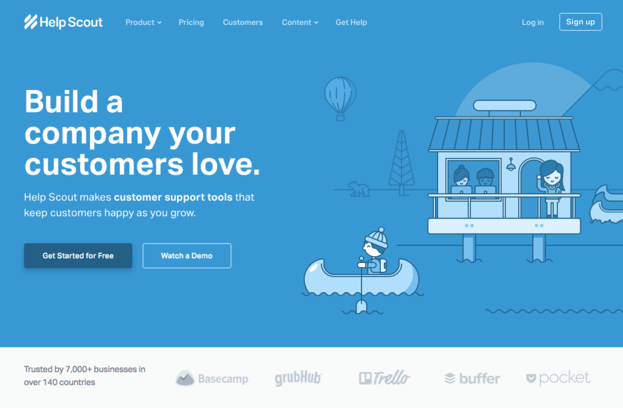 While not as obviously warm and fuzzy as some of the previous sites on our list, Help Scout's website for its customer support tool is equally as engaging. From the friendly visual on the homepage to the many videos, product shots, and customer quotes throughout, there's no shortage of diverse content to draw visitors in.
The About page talks about the company's work environment in a way that makes you wish you worked there, too:
"You won't find any ping-pong tables or kegerators here. Instead, you'll be surrounded by driven, supportive teammates who will push you to be better."
And their mission is stated simply yet powerfully—"to help you build a company people love."
Who wouldn't want help from Help Scout?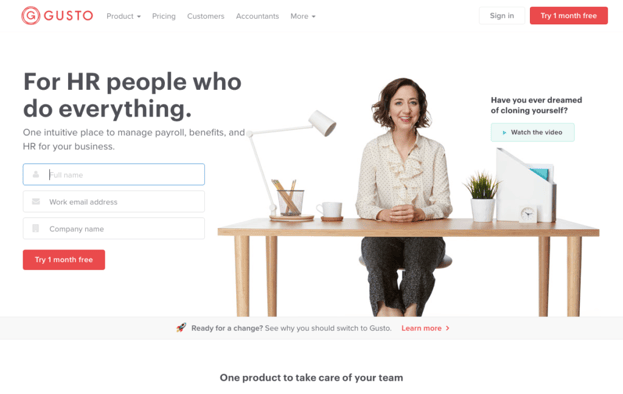 There isn't one page on Gusto's website where you aren't left with a sense of relief at the prospect of having multiple tedious tasks vanish from your to-do list while you barely lift a finger. This HR software is clearly easy to use and will change our lives forever—we get it! And that's a good thing.
It all starts with the cleverly funny video on the homepage and is reinforced with persuasive, descriptive language throughout. Managing benefits is a "breeze," automated taxes are "almost magic," and payday is a "celebration." They promise to "walk us through every step" and get us "out of the maze of spreadsheets." A nifty slider tool on the Pricing page fits naturally with the product's claim of being easy and painless to use.
Gusto, take us away!
Do you have a SaaS website as engaging and snappy as these?
If so, please share it! Tell us in the comment section below or tweet us @nectafy—we know there's plenty more out there!