9 Email Marketing Strategies I Learned From INBOUND 2017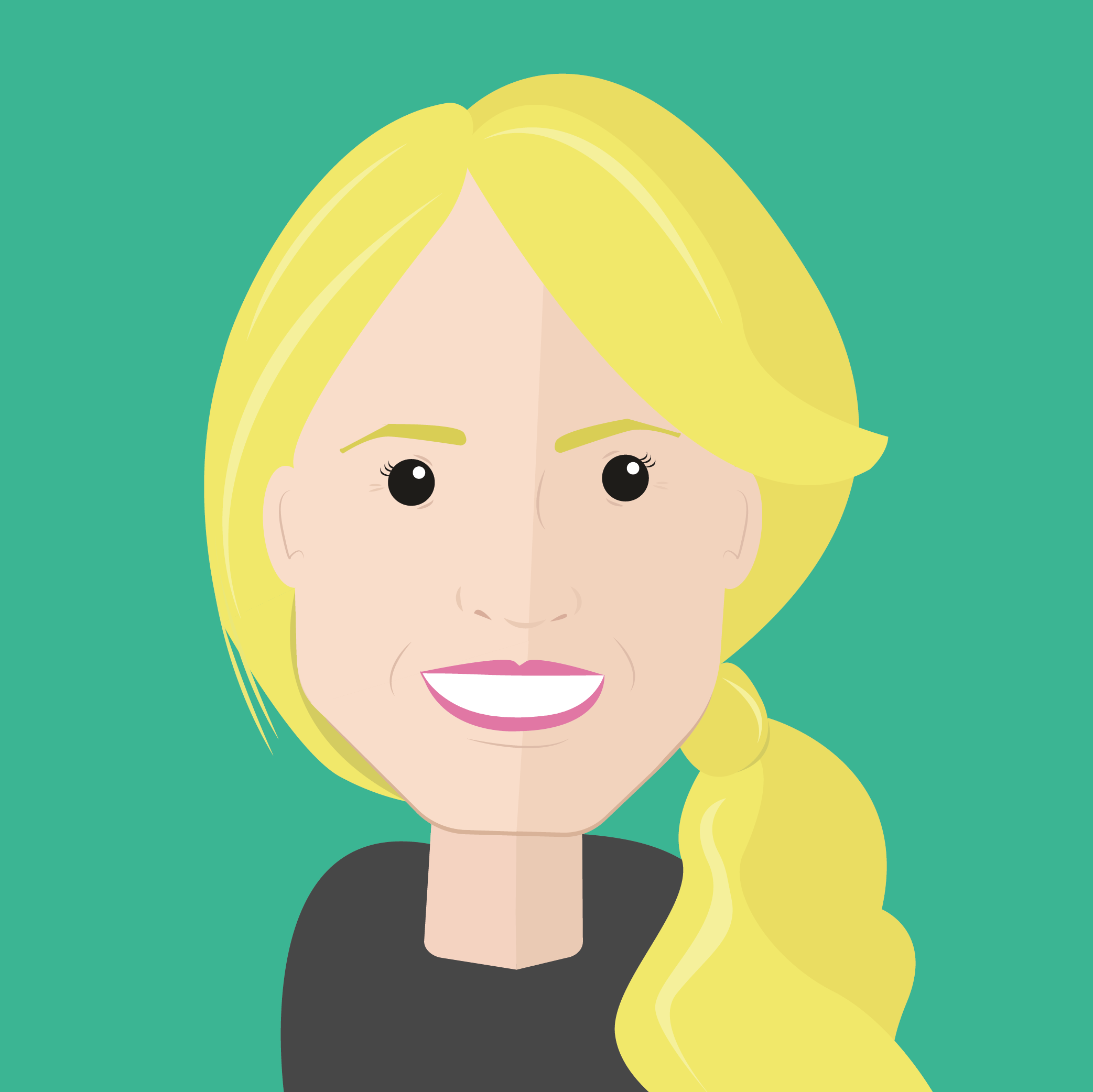 by Gabby Shultis • 3 minute read • October 23, 2017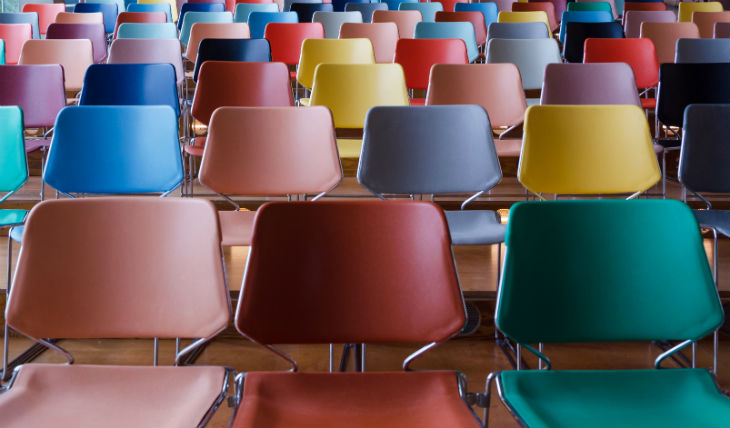 Three weeks ago I left my first INBOUND conference with a notebook full of great ideas, feeling inspired by everything I learned that week. On my drive home from Boston, I was anxious to get back into the office, ready to map out a plan of all the strategies we could implement at Nectafy and with our clients.
But what no one tells you about week-long conferences is that you return to an overflowing email inbox, a to-do list a mile long, and all of those ideas you were eager to implement are quickly pushed to the bottom of your priority list. At least, that's what happened to me.
When I finally carved out a few minutes to dig up my notes this week, it hit me that I didn't need to block off hours of time to execute some of the tips I picked up from INBOUND 2017. In fact, a majority of the breakout sessions I attended (which centered around the topic of email marketing) highlighted some pretty easy-to-implement tactics.
So if ramping up your B2B email marketing has been on your to-do list, check out one (or all!) of these strategies and see what works best for you.
9 Email Marketing Strategies To Try Right Now
1. Be more creative.
We've heard time and time again that "email is dead," only to then be told that "it's here to stay." But according to Arvell Craig, "Email is not dead. It's just getting harder to do well."
In his breakout session The Minimum Viable Email Sequence, he stated that the return on investment (ROI) of email is the highest out of all the marketing channels—we're just not prioritizing it like we should. We're sticking with what we know (i.e. boring templates and content), and lacking in creativity.
Before you sit down to write your next marketing email in HubSpot (or whatever platform you use), take a look at your previously sent emails. Do they all look similar? If so, think outside the box and challenge yourself or your team to kick the creativity up a notch, and you'll likely see those open and click-through rates spike.
Need a little help getting the wheels turning? Try using photos, emojis, memes/GIFs, telling a story, inserting a video… the sky's the limit!
2. Apply social media best practices to email.
Take a minute to think about the "best practices" of social media—what comes to mind? When Craig posed this question in his aforementioned session, here are some of the phrases the audience tossed around: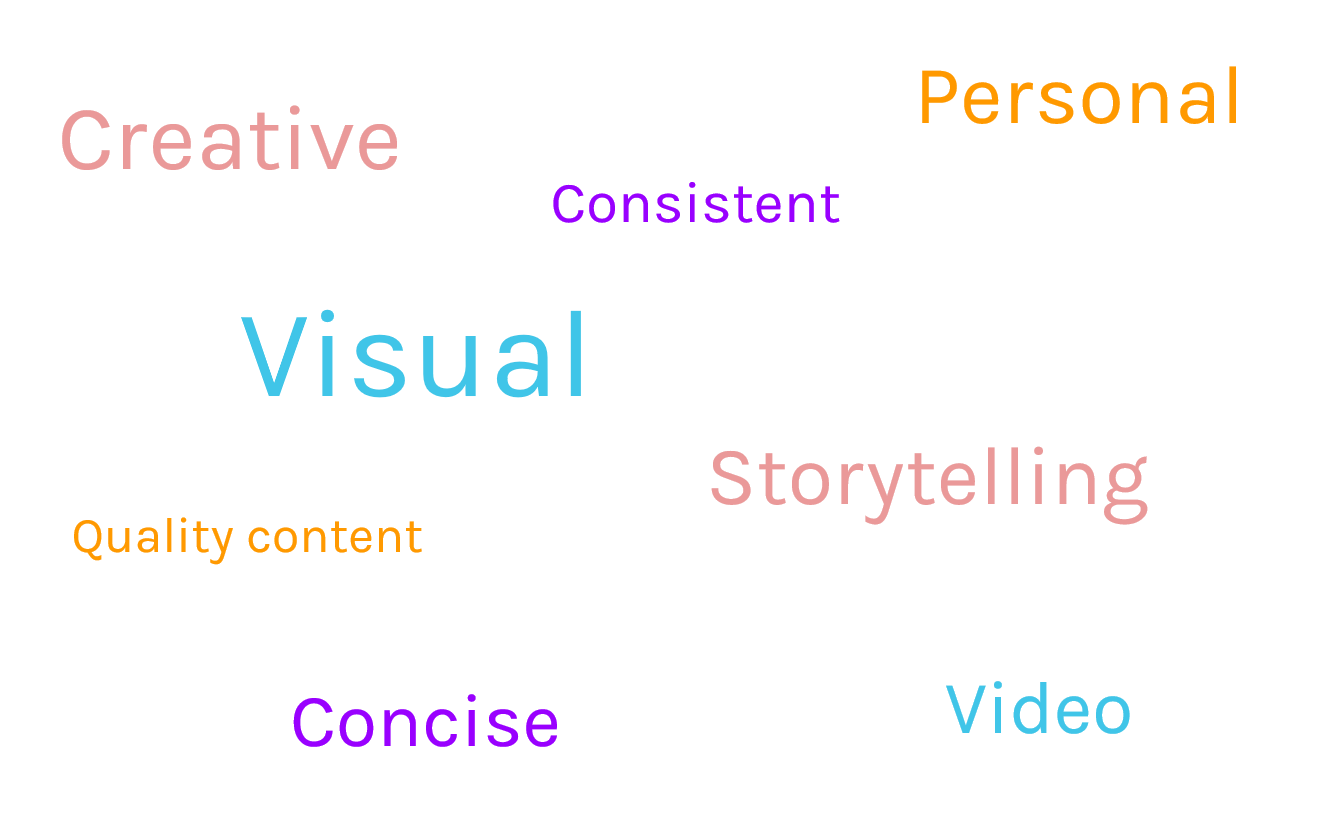 We need to do most, if not all, of these things to be successful in our social media efforts. But what if we applied these same best practices to our email marketing strategy?
Before sending your next email, ask yourself if it adheres to at least two of the above social best practices. If it doesn't, consider how you can work some of them into your email. For example, you might try involving your graphic designer if your emails could use a visual facelift, or rewriting the copy to tell a story that will leave your contacts wanting more.
3. Send more emails.
Speaking of more, it turns out that (according to Craig), "The minimum amount of emails to get a response is more than you think."
For a month, try doubling (if not tripling) your current frequency. So if you're sending once a month, up it to two or three times a month. If you're sending once a week, increase it to two or three times a week. Sure, it might feel a little out of your comfort zone at first, but if you have something valuable to say, why not say it? As Craig put it, "The people that want to hear from you, likely want to hear from you more."
4. Lean into your superpower to create amazing content.
Is there a talented photographer on your team? Or someone who can throw together a killer video with just some basic equipment? Or maybe someone with a hilarious sense of humor who cracks up the entire office on the regular? In his session, Craig emphasized the importance of tapping into your strengths and utilizing the assets you already have on your team. So figure out what your team does really well, and then find a way to work it into your email marketing strategy.
5. Stop cloning your emails.
Go take a look at the last five or 10 emails you sent. Do they all look pretty much the same? According to Tom Monaghan, Director of Product at HubSpot, 53% of email sends are cloned. In his breakout session When I Grow Up, I Want To Be An Email Marketer (Said No Kid Ever), he cautioned that if your emails begin to look too repetitive (even though the copy is different), recipients will get bored and stop opening them, sending the emails straight to trash.
Simple takeaway: Stop cloning your emails and try switching up your email marketing style with every email you send.
6. Rethink your sending strategy.
Another thing that Monaghan said that stuck with me (and made me laugh out loud) was that when it comes to our email marketing strategies, we need to "break the mold. Be weird." What he meant by this is just because the research says that Tuesdays, Wednesdays, and Thursdays from 10-11 a.m. are the best times to send email, it doesn't mean we have to send every single email only within this time frame.
Instead, try sending your emails at different times throughout the day and see what happens with your open and click-through rates when you send on a Friday afternoon versus a Tuesday morning. You may just find that there is a better time to be sending to your audience.
Insider scoop: According to Monaghan, Tuesday through Thursday have become the most popular email send times for HubSpot users, but open rates have actually been declining, since recipients are inundated with emails on these days. He suggests sending on Mondays and Fridays (in the mid-afternoon), as fewer emails sent = less competition = a greater probability of your email getting opened.
7. Don't use creepy subject lines.
Now that I think about it, there were a number of laugh-out-loud moments in Monaghan's session—including his tangent on "creepy" subject lines. Here's an example of what he was referring to: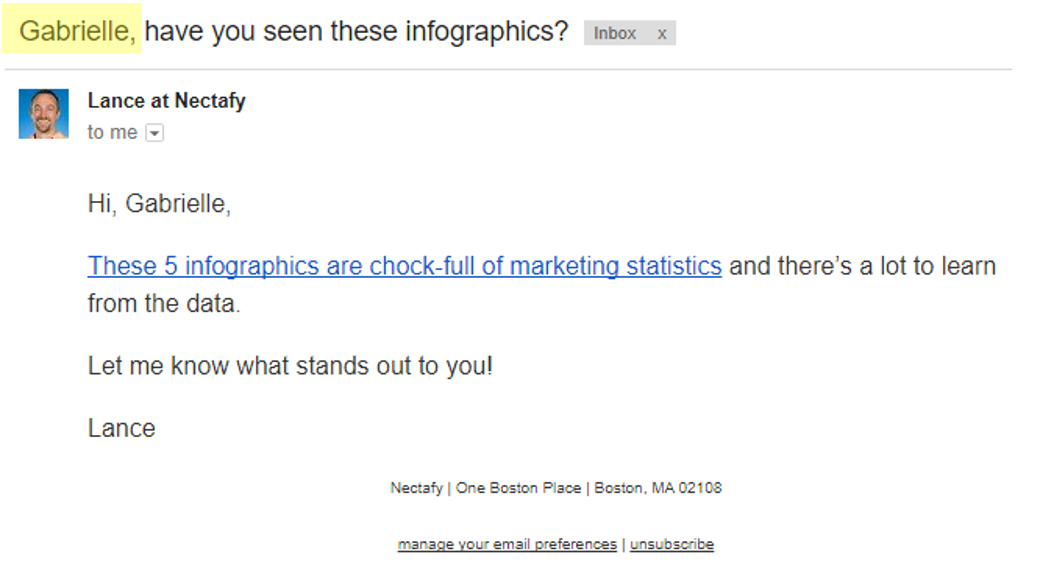 It's one thing to personalize an email (which you should be doing), but Monaghan says using someone's name in the subject line is "just plain creepy." It's not a practice you likely follow in your day-to-day personal emails, so it screams AUTOMATED.
Another subject line no-no: Using "re:" as if you're replying to an email that was originated by the recipient (when it wasn't). It just so happens that I received two of these types of emails this week, and you know where they went? Straight to trash.

As Monaghan pointed out, why would you want to trick the people that you want to trust you?
Read more: 5 Marketing Tricks I Beg You To Retire
8. Always remember to include preview text.
One final takeaway from Monaghan's session was to use HubSpot's preview text feature to your advantage.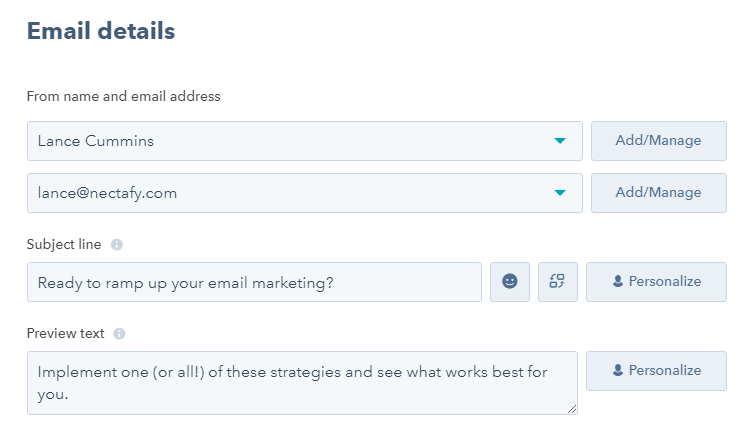 Email clients like Gmail and Outlook show a piece of preview text next to the subject line in the inbox:

If you don't set the preview text, the email client automatically pulls from the body of your email, which can look messy and is also a wasted opportunity to engage your audience.
Monaghan said to think of the preview text as bonus subject line real estate, and another chance to pique the recipient's interest so they are prompted to open the email instead of pressing the delete button.
9. Recognize every big win (and learn from the losses).
In his INBOUND session HubSpot Reboot: 5 Secrets Marketers Wish They Had Known The First Time Around, Nick Salvatoriello discussed the importance of recognizing when you've been successful and learning from the losses.
So after implementing any new tactic, specifically any of the above email marketing strategies, always ask yourself the following questions:
What was it that we tried?
What did we learn from it?
What is the next step?
Whether the strategy you tested was a hit or a complete miss, you can (and should) always learn from it.
---
It's easy to say you're going to do something and then let it fall to the bottom of your priorities, so I challenge you to implement one of these email marketing strategies this week! Let me know in the comments or tweet us @nectafy which one(s) you pick and how it goes!