3 Growth Content Tactics That Drove $547K In SaaS Sales [Case Study]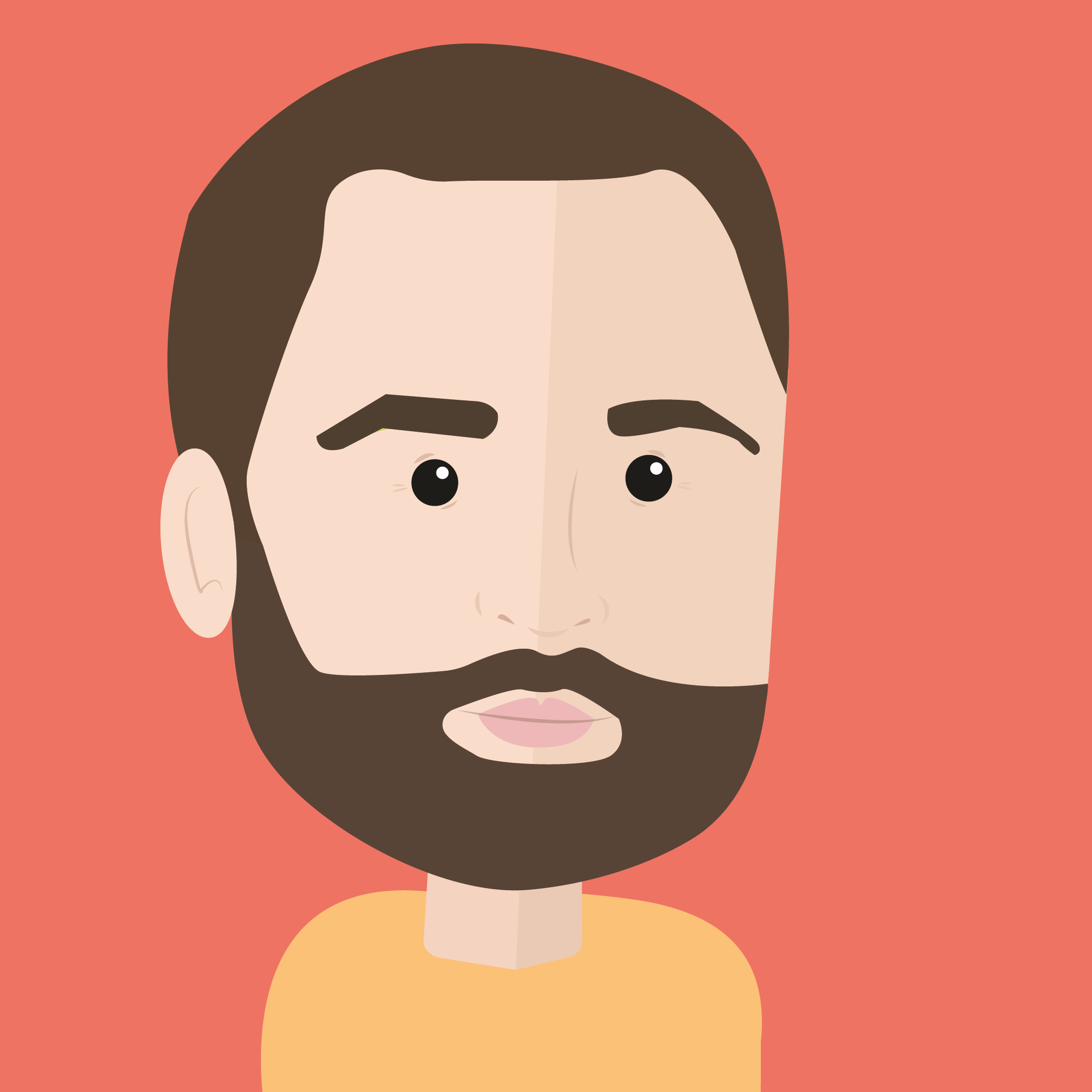 by Henry O'Loughlin • 4 minute read • September 20, 2019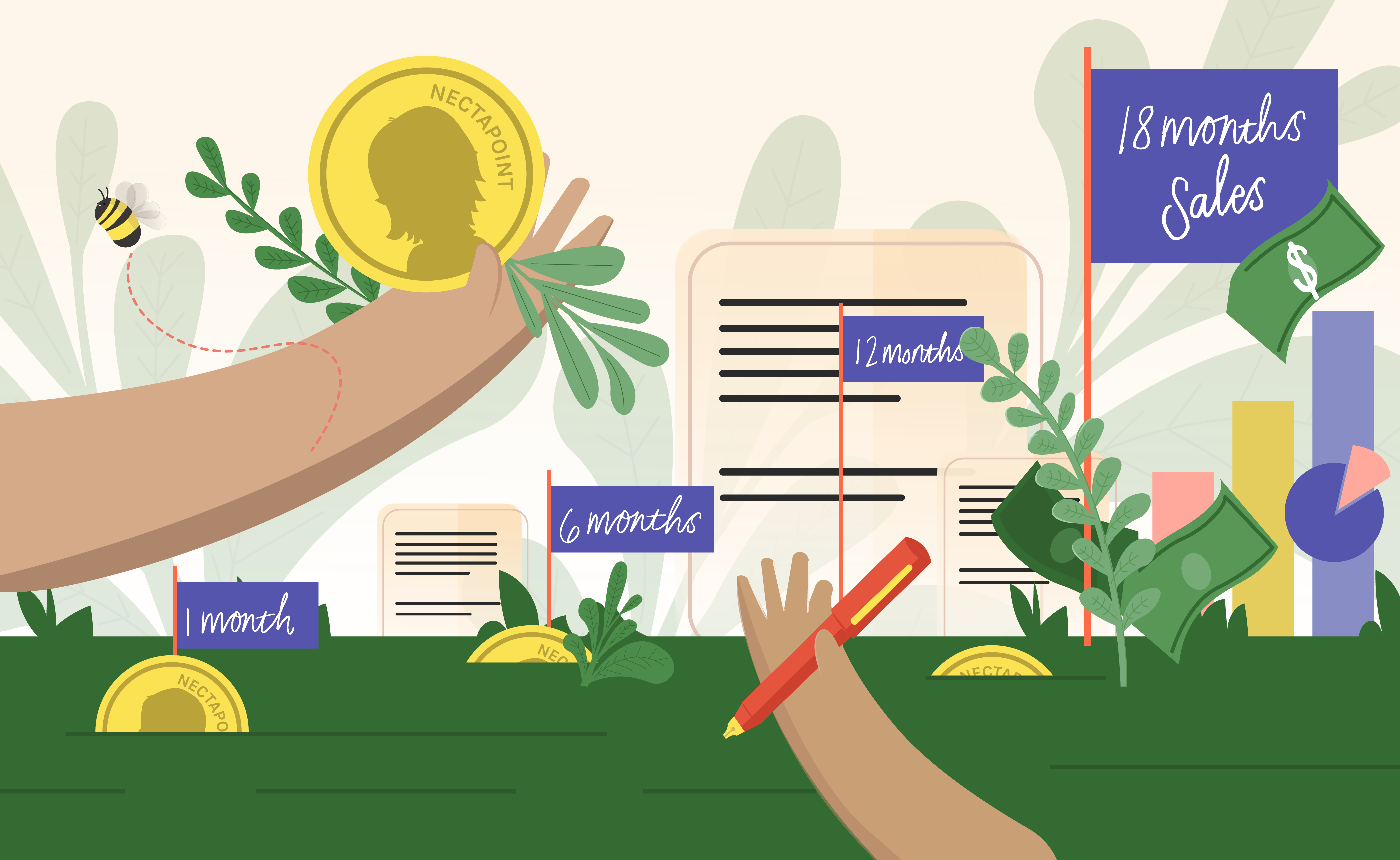 You've read a lot of tips about making content marketing work, and maybe even how to calculate and track ROI. But you rarely see the real numbers. Today, that's what we're sharing.
If you're considering hiring someone to help you grow your business with content marketing—or you've narrowed down your options and are wondering what you might experience when you work with Nectafy—take a look at these actual numbers about content marketing ROI for one of our clients.
Or, if you're trying to get your own marketing to work, read about the key factors that helped us succeed and some actionable steps you can take no matter where you are in your growth content journey.
Client Profile
Industry: B2B SaaS
Product/Service: Government documentation software
Client lifecycle: January 2018–Present (18 months)
Monthly investment with Nectafy: $5,900
Most Recent 12 Months
Organic sessions: 20,212
(+288% increase over the previous period)
Organic leads: 122
(+618%)
Organic sales: $547,732
Investment: $70,800
ROI: 647%
One Big Number
In the first 18 months of growth, this client invested $106,200 in growth content and returned $547,732 in sales.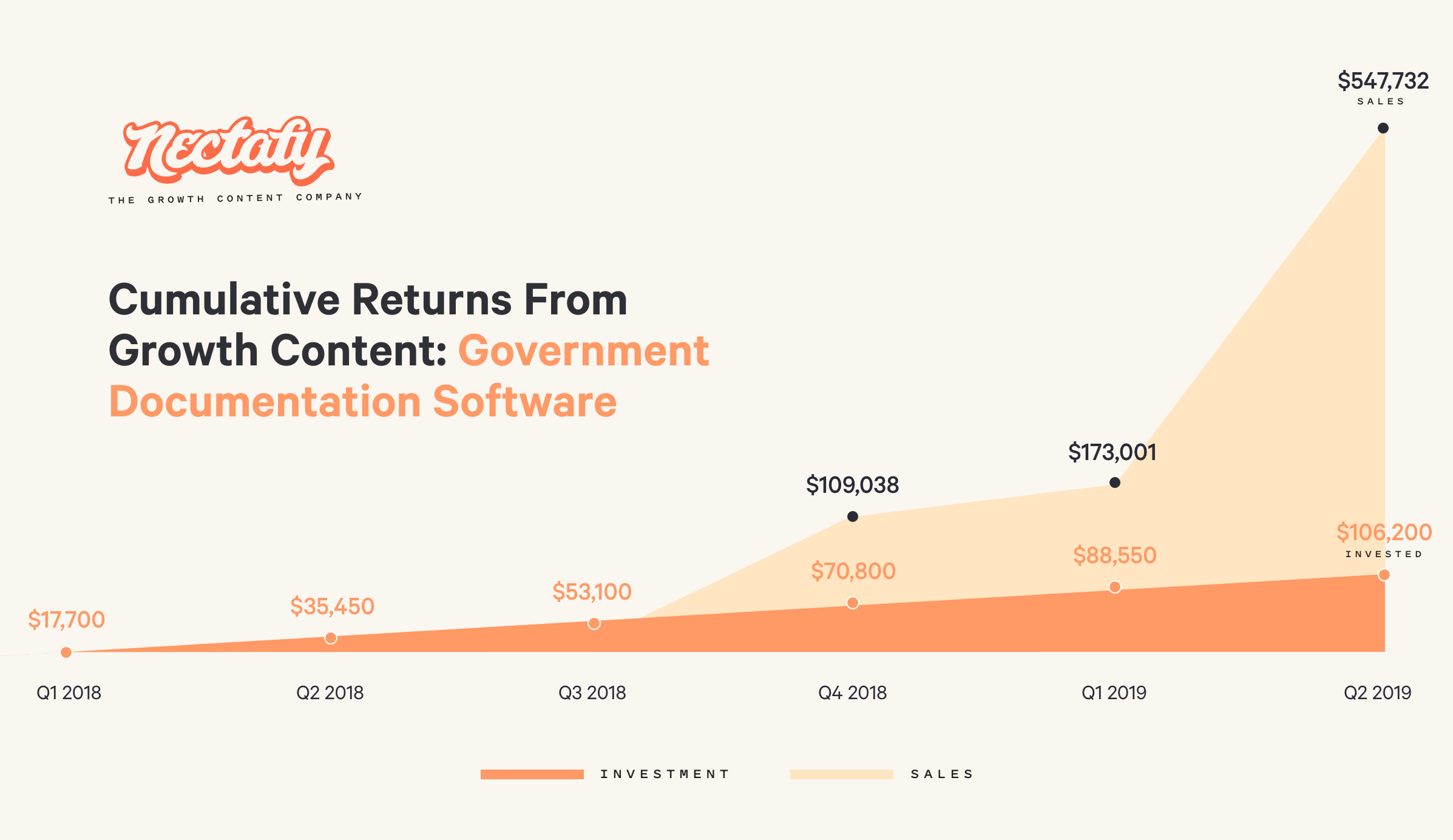 What is the biggest factor for this client's growth?
Commitment to providing quality content for a small group of highly knowledgeable people.
Quality content is rewarded, both in Google's organic results, and by your prospects. If you have a technical product and a knowledgeable persona, commit to content that your advanced persona would find useful. If you have a few "beginner's guides" out there, you won't see a return on your content investment.
Here are the steps we followed to create useful content for a knowledgeable persona:
Persona building: First, we outlined a detailed persona after interviewing clients who represented the ideal client. (This product is built for a Senior Director within the accounting team at a large, multinational corporation.)
Keyword selection: We prioritized keywords by how useful and relevant they are to the persona, not by how often they are searched. For example, one keyword with 30 searches per month is more valuable than one with 3,600 searches per month for this company.
Content creation: In most industries, the persona is more knowledge on the topics than a content writer. To overcome this hurdle, our writers interview an expert at the company for every blog post. An expert's knowledge in passed along, and a writer's ability is maximized.
Tracking time on site: Our most useful content gets ranked in Google, and is informative to our persona. Now, we've made a good first impression.
With regard to that last step, we just did our own study of 2,000 blog posts across 12 client websites. We learned that having a longer time on site helps your site get more keyword rankings on Google's first page, a higher average position, and more rankings in the first ranked position itself. This is supported by an SEMRush study on ranking factors, as well.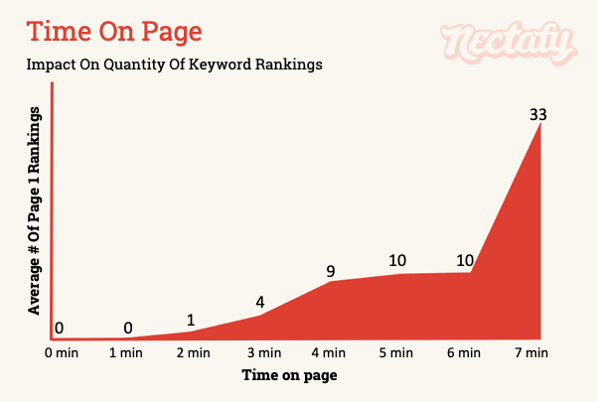 On average, articles that keep people's attention for seven minutes receive 33 page-one keyword rankings!
Growth Content Tips You Can Apply
1

Be patient.
This client invested in content with Nectafy for six months before any customer closed.
They waited 10 months to break even on the investment.
After 18 months, they 5x-ed their investment.
Launching a new website or starting your first content marketing plan is painful. There's no way around it: Google won't trust you for at least six months even if you're really good at what you do.
But all the authority building you are doing in the first six to 12 months is precisely what drives your sales after that point.
It took 10 months to crack 1,000 monthly organic visits.
It took five months after that to crack 2,000 monthly organic visits.
It took three months after that to crack 3,000 monthly organic visits.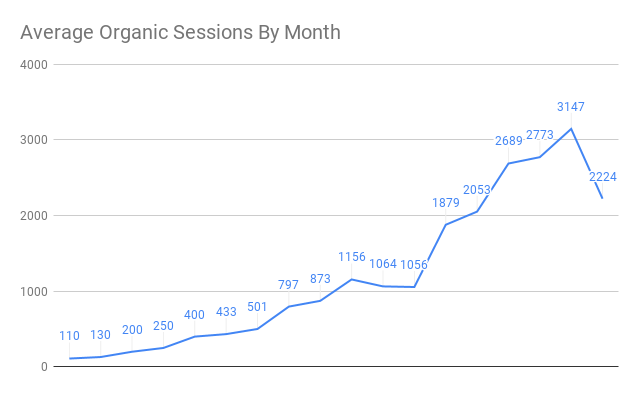 The pace speeds up. Don't give up after six to nine months of effort. You're close.
2

Write about keywords that are similar to ones you already have ranking.

When you get a new keyword ranking, two positive results occur:
You get the benefits of that ranking (the visits and leads it brings in organically).
You get a better chance at ranking for similar keywords.

Example: If we rank for content marketing plan, it's a lot easier to rank for content marketing tips and content marketing examples.
That is where you can really capitalize. Push on related topics to turn one win (that took a lot of effort) into 10 (easier) wins. Here's how it worked for this company:
In this industry, we found that searches were often tailored to a state level. We found one keyword about jurisdictional information in California and wrote a post. We wrote that in our third month, and it ranked on page one of Google in our fourth.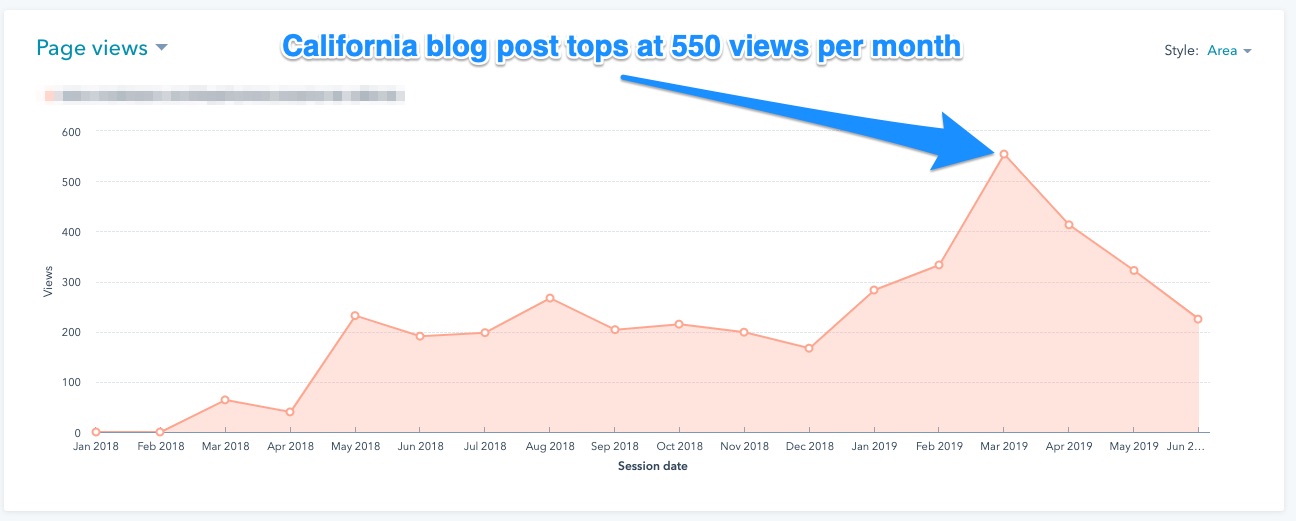 For a site that started out with 100 organic sessions per month, this was a good win. But the authority it gave us was even bigger.
We then planned more topics about specific states.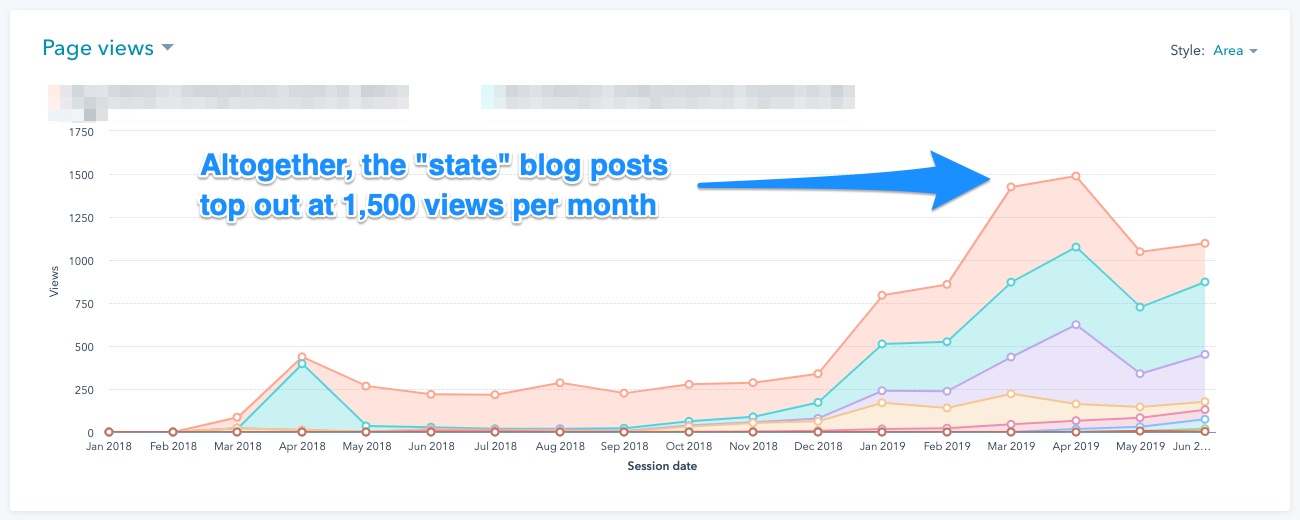 Here is the impact of that strategy on leads across the lifetime of these blog posts:
The California post (our first ranking) brought in 8 leads.
All the state posts (7 combined) have brought in 89 leads.
We've done this cycle for a few other keyword categories as well, like robotic process automation, artificial intelligence and automation.
Don't stop at one keyword ranking in a group. Use that to your advantage, and multiply your results.
3

Focus on time on page (i.e. quality content).

It bears repeating: Quality content gets people to stick around, and that's what Google incentivizes.

Take a look at the top ten blog posts for this website, sorted by views. Notice the tight correlation between time on page and views.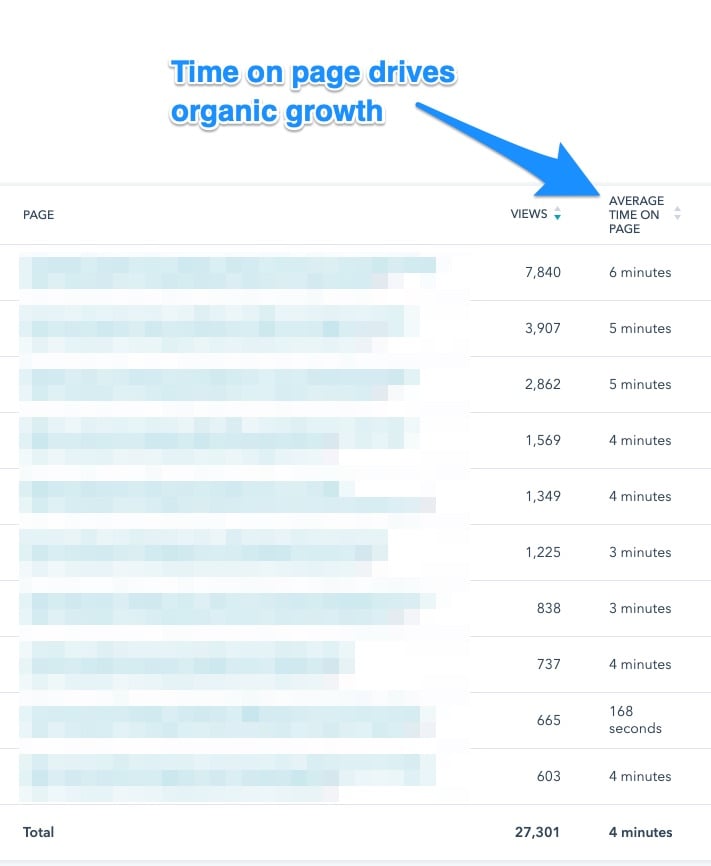 You write good content.
People who find the page stay around for a long time.
Google improves your rankings.
You get more people to view the page.
Here's how you can do it:
Provide real, thorough expertise that answers your buyer's questions.
Make sure an expert on the topic is interviewed for each post (don't leave the writers to research on their own).
Write longer content (600 words at a minimum, closer to 1,000–2,000 if you can do it).
Don't write fluff, and don't keyword-stuff.
Looking for a partner to help you do all this?
If you have a technical B2B product, a knowledgeable persona, and high customer lifetime value, this is your path to growth with content marketing. It takes an investment of time and money—six months to a year—but it pays off quickly after that.
You can do all these things on your own, but if you'd rather partner with a team of experts who can lead the way, talk to us. We'll have an honest conversation about how to get meaningful business results for your company using growth content.