25+ Content Creation Time Hacks Your Team Can Use
Blog /

25+ Content Creation Time Hacks Your Team Can Use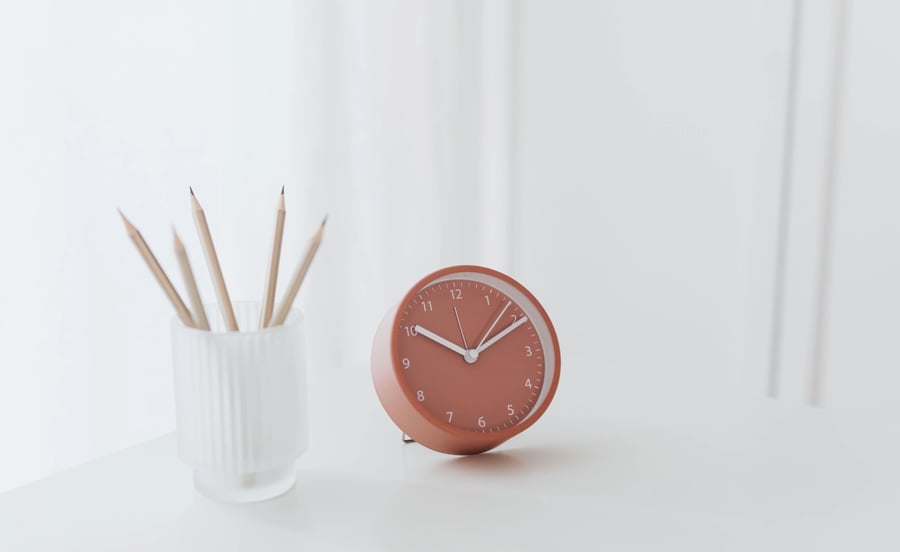 What has Mariah Carey mastered that we content creators haven't?
How to create a single piece of content that becomes so wildly successful that it negates the need to create (or do!) anything else ever again!
Her stuck-in-your-head November through January hit "All I Want For Christmas (Is You)" has made an estimated $60 million in royalties since its 1994 release, and is the perennial leader, on YouTube, Spotify, and TikTok and Instagram playbacks. One song created a ripple effect of success that's lasted nearly 20 years.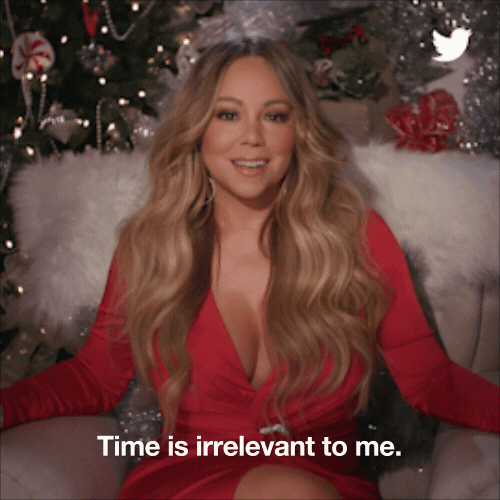 GIPHY
Content marketers looking to save time could attempt to go Carey's route and devise a singular, amazing piece of content that pays dividends for years to come. (If that's your choice, good luck, and please share your formula!) But for the rest of us, we'll need to keep creating new content to bring clients high-quality work that drives leads and sales (sorry!).
But creating content takes time, which comes at a premium for marketers. Enter: content creation time hacks. I've identified 25 of them below—some you've probably heard of, some you may have tried, and some may be new to you. Read through and see what you think!
25+ Content Creation Time Hacks For Marketing Agencies & Content Creators
1. Before you begin creating content, have a clear goal in mind. Identifying your objectives for a given piece of content and clearly outlining the steps to get there will help you (or your team) stay focused and ensure that the content aligns with the overall marketing strategy.
2. Work in unconventional workspaces if you find yourself losing focus. Break the monotony and stimulate creativity by working in new locations (coffee shops, parks, libraries), or shuffle your office around. I write both at my standing desk in my office and in my dining room depending on my mood.
3. Keep your workspace clean. For some of us (🙋🏻‍♀️), clutter in the office or on their desk/workspace pulls focus from the actual work itself and makes a one-hour task take double the time. I try to spend a few minutes every week tidying up my desk, putting away the junk that inevitably gathers in my home-based office, and resetting the space in order to avoid being stressed when I need to get work done. It doesn't take much to clean it up, but mentally, this exercise helps me approach tasks with a clear mind.
4. Create an editorial calendar. Implement content calendars to plan and schedule content in advance. This helps to organize the workflow, avoid last-minute rushes, and ensure timely delivery of content. With a calendar, everyone involved in the content creation cycle has the basic content idea they need to do their job in the allotted amount of time.
5. Give yourself some buffer time. Create self-imposed deadlines that are earlier than the actual deadlines given by your project manager or client. These early deadlines essentially create a challenge to work more efficiently and avoid procrastination. (If a project takes a little longer, you won't be letting multiple people down; you can just finish it up with the extra time you buffered in.)

From Gabby:
6. Do social media posting in batches (ideally a week at a time).
This eliminates the need to carve time out every day to come up with content, create visuals for it (if needed), and schedule/publish it.
Instead, I pick one day to be my social day, where I spend an allocated amount of time creating content for the next week or two, batch creating any visuals I need, sourcing any interesting articles I may want to share, and then drafting and scheduling out all the posts. If someone interacts with the posts, I can still jump in throughout the week and reply to comments as needed, but now I don't have to worry about the more time-consuming aspects of content creation for at least another week!
As a follow up idea, you could also use a social media calendar to easily track what and when to post and see at a glance that everything has been scheduled!
7. Batch tasks. Instead of spending time dipping in and out of unrelated tasks on your to-do list, group similar projects together and work on them at the same time.
8. Try time-blocking in reverse. Instead of scheduling tasks in advance, track and analyze how you currently use your time. Identify areas where you can make adjustments or eliminate time-wasting activities, and plan not to do those things. (Or, if that's too hard, just remove one of your time-wasting temptations.)
9. Create content templates. If you don't already use them, develop templates for different content formats such as blog posts, social media posts, email newsletters, etc. These templates can serve as a starting point, saving time by providing a consistent structure. Fair warning: It may take a while to create the templates, but consider it a time investment vs. a time suck—you'll gain back hours utilizing content templates for every minute you spend creating one.
10. Streamline approval processes. As soon as you're able, establish a streamlined approval process to minimize delays and bottlenecks. Clearly define roles (both internal and client-facing) and responsibilities, set deadlines for feedback, and then build those into your calendar and content management/team collaboration software.
11. Use tools to facilitate efficient communication. We use dedicated client-specific Slack channels for general Q&As about client work; we also use and recommend Favro for our client management system for both our client content and our own projects.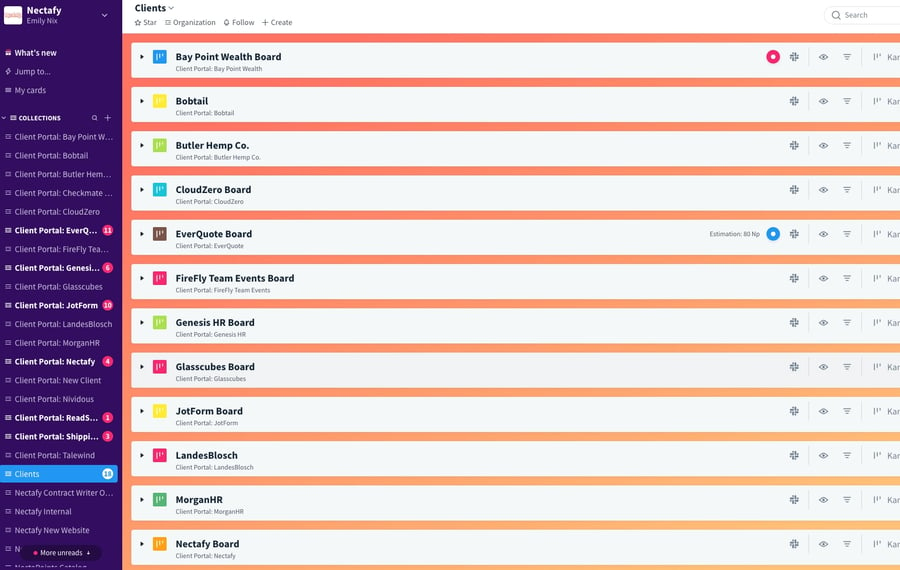 12. Repurpose content. As a writer, this is one of my favorite time hacks: Instead of starting from scratch every time you write blog posts, CTA copy, website copy, etc., repurpose existing content into different formats. For example, you can easily turn a blog post into a video or combine similar posts into one monster post that is a definitive source on a subject. This maximizes the value of content and saves time.
13. Automate tasks where you can. Social media scheduling, email marketing, content distribution, scheduling meetings, and transcribing recorded interviews can all be automated, significantly reducing manual effort and freeing up time for activities that require you to think.
14. Capture ideas on the go. Carry a notebook or use note-taking apps on your phone to jot down content ideas whenever inspiration strikes. This ensures that you don't waste time trying to recall ideas later.

From Lance:
15. Use text replacement shortcuts in your browser or, if you're on a Mac, Text Commands.
For instance, when I type the words "schedule me" without a space, my computer replaces it with this:
Here's my calendar availability: https://connectafy.com/lance Just choose a time that works for you, and we'll connect! Looking forward to talking.
You'll find that if you're typing the same text multiple times it's a huge timesaver.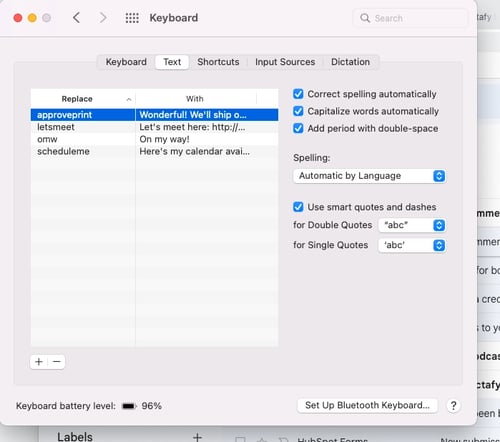 16. Eliminate distractions. Minimize distractions while working on content creation tasks. Turn off notifications on your phone, close unnecessary browser tabs, and find a quiet environment to help you stay focused and be more productive.
17. Schedule regular breaks. Taking short breaks during your content creation sessions can help refresh your mind and maintain productivity. Use techniques like the Pomodoro Technique (working for focused intervals followed by short breaks) to optimize your productivity.
How much could your company grow with growth content?
Calculate your expected growth in organic visits based on the average Nectafy client.
Key Statistics
1,000
Month 1 Organic Visits
10,049
Month 12 Organic Visits
18. Encourage collaboration. Something that really helps me when I'm dragging on an article is to pop in to our writer slack channel (or message Meredith) and ask for feedback or her take on an idea. If you have regular team meetings, this is a good time to collaborate on content creation, too.
19. Analyze and optimize. Regularly analyze the performance of your content using metrics such as engagement, conversion rates, and traffic sources. This data will help you identify what works and what doesn't, enabling you to optimize your content creation process over time.

From Matt:
20. Use dictation software to type with your voice.
Google docs has a free tool for this (found under Tools > Voice Typing). This can help you loosen up the flow of your article if you find yourself stuck. Voice typing also helps make content more conversational in tone!
21. Be accountable to someone else for the work you're supposed to get done. Similar to collaboration, sometimes it's nice to say "Hey, my goal is to get this article wrapped by the end of the day. Can you check in with me in a couple hours and make sure I send it?"
22. Schedule a set time each month for content creation. On a larger scale, our team does this on our so-called NectaDays—days entirely dedicated to finishing one decided-upon deliverable per person. It can be a blog post, website copy, video edits, or anything else. The goal is just to start, and finish, something of high value. We meet in Zoom at the start of the day to share what we're planning to work on. Then, at the end of the day, we meet again in Zoom for a brief retrospective on our progress.
23. Use expert round-ups (surveys) to get a large number of high-quality insights. A survey post is one in which you gather content through a survey. The ideas, recommendations, quotes, and data you collect become your article's content. We use this approach occasionally because experts like to be mentioned and featured in articles—and you get the benefit of free content from experts on the topic. Not only does it make your content creation process easier, but you also get the benefit of your contributors choosing to share and boost your post.
Bonus Tip: You can use Google Forms as a free way to create and collect your survey data, and then export the data to Google Sheets to analyze & edit your responses.
24. Hire independent researchers through Fiverr or Upwork to assist with data collection.
Database posts are blog posts that include the most exhaustive research on a given topic that calls for it. They strive to be the best resource on the internet for said topic, whether it includes statistics, people, companies, studies, products, etc.
By delegating your data research to freelancers via Fiverr or Upwork, you'll save hours of time performing your own manual research so you have more time to focus on creating other blog posts in your team's queue.
Check out this other article for more information on how to create your own database post.
25. Learn the shortcuts for Paste Without Formatting. Using CMD+CTRL+SHIFT+V, you can save a bit of time if you're copying and pasting—that way you don't have to go back in and change fonts, etc, to make it work in your existing text.
26. Plan content in bulk so you have a clear roadmap of what to pursue each month. Our content strategist, Matt, plans a quarter's-worth of content at a time for clients. That means our writers have three months of content planned out in advance, which allows them to batch interviews and complete articles faster.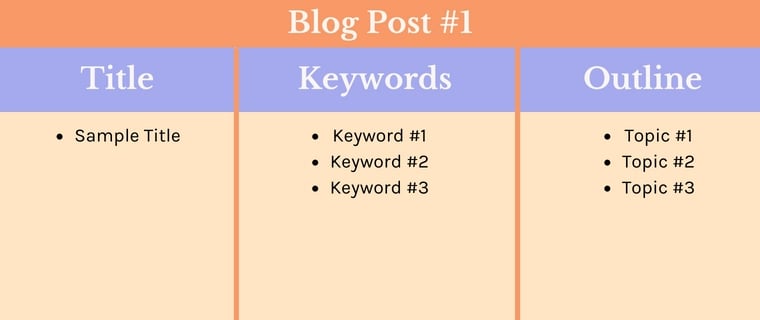 Example of what a planned blog post looks like
27. Outsource non-core tasks. Delegate non-core tasks like graphic design, video editing, or proofreading, to freelancers or specialized agencies. This allows the marketing team to focus on strategy and high-level content creation.
28. Outsource content creation to someone who can do it faster/better/cheaper (or all three). That's where we come in! If you don't have the time, resources, or know-how to create content, you'll never get the lead-generating, client-converting content you hoped for.
At Nectafy, that's our superpower—partnering with you to produce human-generated, excellent growth content that fits your company's voice, reaches the right audience, and helps your business grow. We take the stress out of strategy and remove the heavy burden of writing. Even better—we draw out your employees' expertise so they can share their knowledge and engage your target audience.
If you're interested in pulling off the ultimate content creation time hack—partnering with us—schedule a call with our founder, Lance!