5 Ways To Grow Your Startup With A One-Person Marketing Team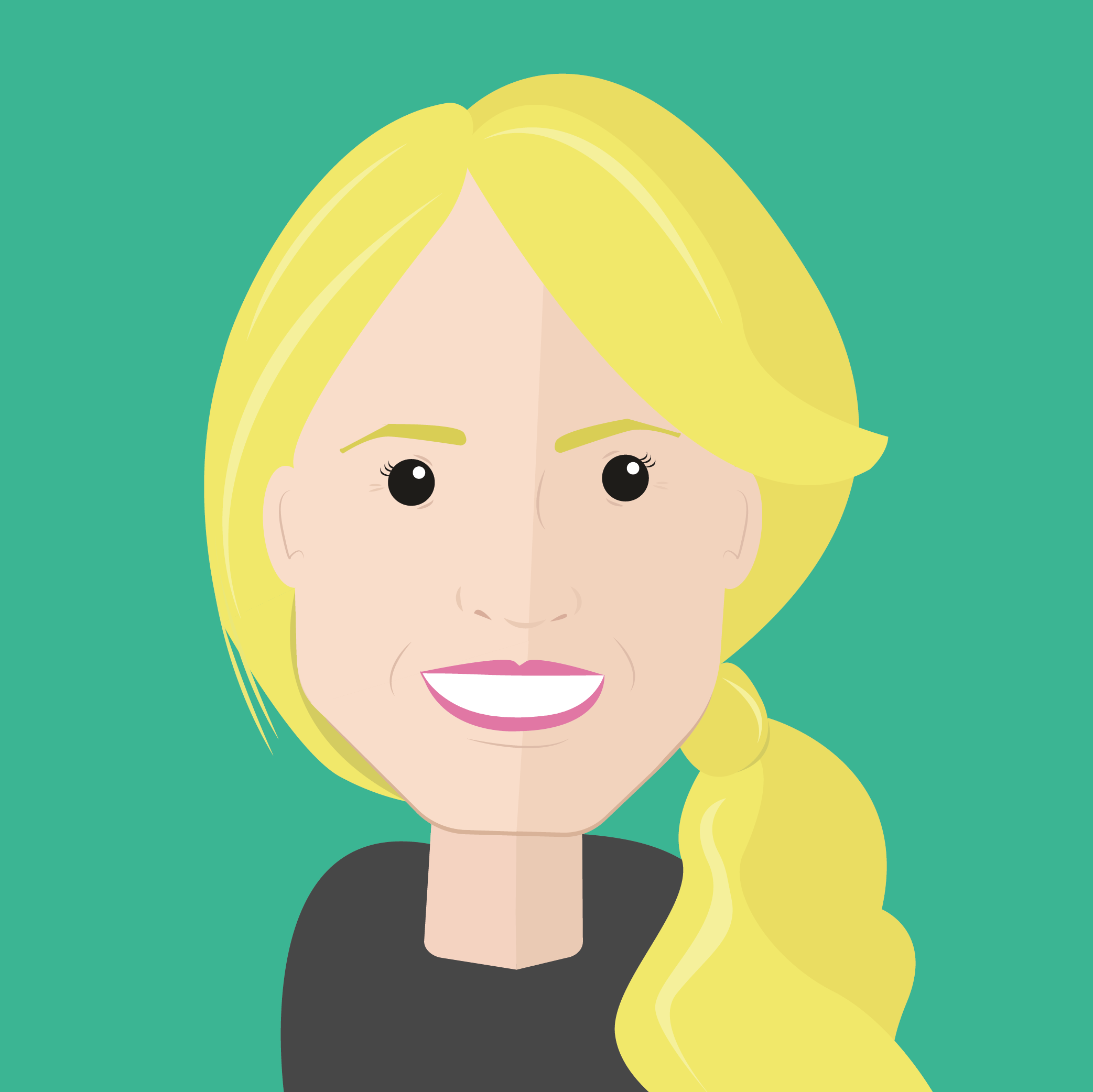 by Gabby Shultis • 2 minute read • April 6, 2016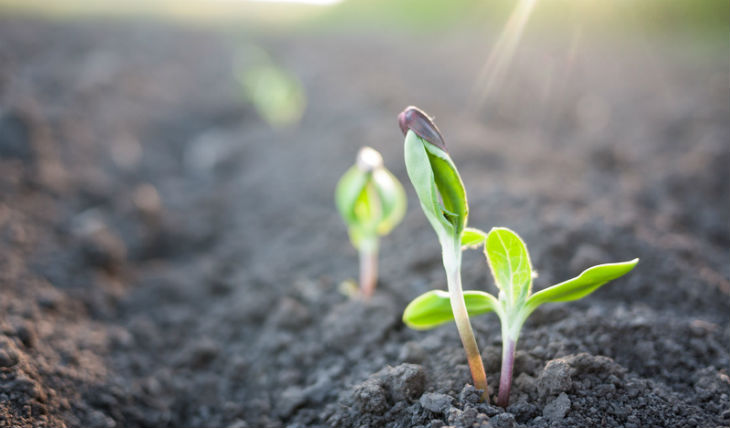 So you are part of a startup, and everyone has a ton of responsibilities, right? But you're really the only one at your company with skills in marketing, and sometimes it can be downright hard to get everything you need done. Between managing SEO, design, content, web development, email marketing, reporting, and more, being a one-person team can prove daunting!
The good news? Thanks to these awesome tips, tricks, and tools that I picked up as a solo marketer at my previous job, nurturing your startup's growth can be a whole lot easier. Because let's face it—having the bandwidth to expand your business while still being able to focus on everything else that requires your attention (like your March Madness bracket) is a major score.
So, if you're ready to get growing, let's get started.
1. Take a social stance.
Having the right social media presence and juggling all of the major networks can be a full-time job in itself, which is why many large companies have entire social media teams! But chances are, you've been devoting too much of your precious time to your social media networks, and you aren't seeing results.

I know you hear, "Every company has to do social," but it's just not true. We recommend that you decide right off the bat if you're going to use social media at all for your startup. On one hand, it can be an incredible way to grow on-the-cheap. However, many businesses don't have a good plan in place and spend way too much of their time focused on tweeting and posting, when in reality, it isn't doing anything to help them grow.
NectaTip: If you think social isn't going to contribute to your company's growth, skip it for now. (Yup, we said it—and you can find out why we take this stance in our article Get Off Facebook And Start Blogging For Your Business.) You'll be able to focus your attention on more important areas that will have a direct impact on growing your startup.
But if you do have a plan and feel strongly that going social is crucial for your business, that's great! In order to save you time and money, we recommend managing all of your accounts at once with a social media management tool. Our favorites, which include Buffer, Hootsuite, HubSpot, and SproutSocial, range in pricing, offering anywhere from free to monthly and yearly packages.
2. Utilize industry influencers.
Did you know that there are people out there who want to tell the world about your product or service? Bloggers and online editors (newspapers, magazines, etc.) need good content. Which means they are constantly seeking story ideas and guest bloggers/writers to add value to their publications.
This sector represents a huge percentage of the online world these days and can be incredibly influential. (Check out these crazy stats on blogging here.) In fact, our very own founder Lance was featured as a guest blogger on Unbounce, a largely popular landing page company, simply because he nurtured a relationship with their contacts over time.
An added bonus of fostering these connections? When you're featured on an organization's site, it will typically include a link back to your company blog or website, which is great for SEO (more on that in our article about SEO for startups.)
NectaTip: Every time you come across an industry influencer who may be worth reaching out to, add them to an internal list. Then aim to set aside some time—even just an hour a week—to reach out to those bloggers and media editors in your industry to pitch to them your company and idea for content.
3. Get an intern.
As someone who has both interned and had an intern, I must say that there are some seriously talented college and graduate school students out there seeking internships. Whether you have the budget to hire a paid intern or would prefer to take on a student who is able to work for credit, looking to local colleges and universities for extra manpower is an excellent way to lighten your load while tapping into the knowledge and skillset of ambitious young adults.
Most schools have a job board that allows you to post a description of the internship you are offering. In order to get qualified candidates, be specific about what exactly it is you're looking for the intern to take on and what you'd prefer their background to be. For example, if you want to work on your public relations and issue more press releases or strengthen your company's blog, look for a student in school for communications or creative writing.
NectaTip: If it's not necessary for the intern to physically be in the office with you, your pool of applicants just got a whole lot bigger! Take advantage of some of the most prestigious schools in the world by expanding your search to outside your city or state.
4. Tap into your personal and professional networks.
One of the easiest ways to grow your business is to lean on the support of those closest to you. Whether local to your business or scattered across the world, chances are you have family, friends, and even an entire community who would be more than happy to help promote your startup!
Ask those in your personal networks to spread the word about your company within their social circles. Meet like-minded individuals, get advice, and discover talent to join your team by finding a Meetup group in your area. Enroll in your local chamber of commerce and sign up to speak at upcoming events and professional organization meetings.
NectaTip: Strong personal and professional relationships will help you to improve and grow your business over time, so don't underestimate the power of your networks!
5. Hire an agency.
Sometimes, as much as we hate to admit it, there just aren't enough hours in the day to get everything done ourselves. (Especially when it comes to marketing—which, as you know, takes a significant amount of time, energy, and skill. More on just how much time we're talking here.)
So if you've implemented all of the above strategies and you're still struggling with managing it all, take a deep breath and relax, because there's a company for that.
There are a lot of agencies that can handle different areas of marketing where you feel like you need the most help. With SEO, digital, and inbound agencies out there, determine where your team lacks the skill and time and wants to focus its budget, and then go in that direction. This will allow you to free up your time so you can focus on your startup's most important asset – your customers.
NectaTip: If you think hiring an agency is the next step for your company, but you're not sure where to begin, check out our article 48 Questions To Ask All Those Inbound Marketing Agencies That Talk The Same.
Take It From Us
From one startup to another, we know just how challenging it can be to run a company with a small team. But with a little patience and these time-saving suggestions, we have a good feeling that it won't be long before your company sees continued growth and success!
Are you currently (or have you ever been) the only person to make up your startup's marketing team? We'd love to hear what tips and tricks have allowed you to save time while scaling your company—tell us in the comments below or contact us!