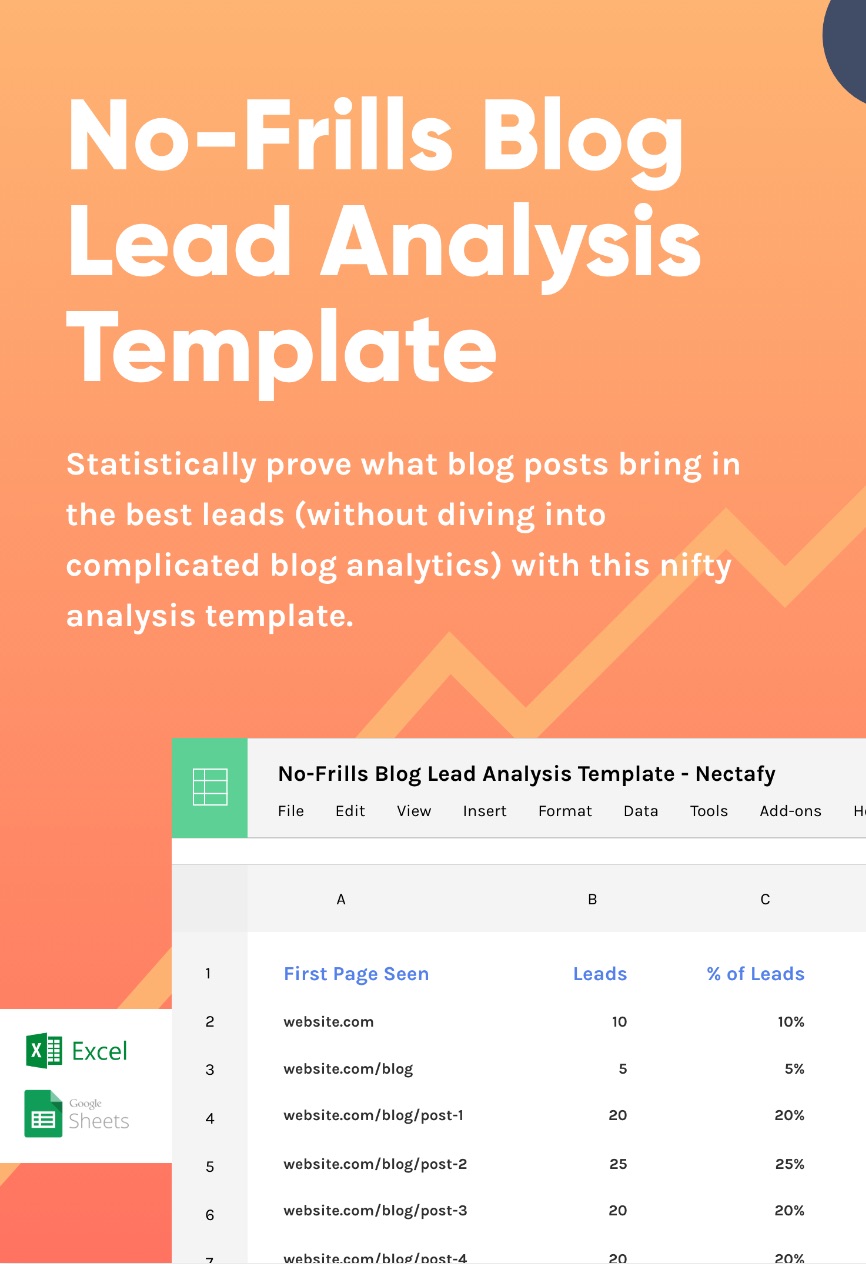 Download: No-Frills Blog Lead Analysis Template—How To Statistically Prove What Blog Posts Bring In The Best Leads
How do you make sure your blog is bringing in high-quality leads (without diving into any complicated blog analytics)? Easy—with this nifty analysis template.
Your blog may be attracting hundreds, if not thousands of blog leads every month, but are they high-quality leads? With this template, you'll discover:


Which blog posts are bringing in the best leads
The topics you should be writing about more
The topics you should be writing about less
Fill out the form on this page to download the free template now!
Download Your Template Now
Wish your company could generate
delicious content just like this

and grow your organic leads?

Let's talk.