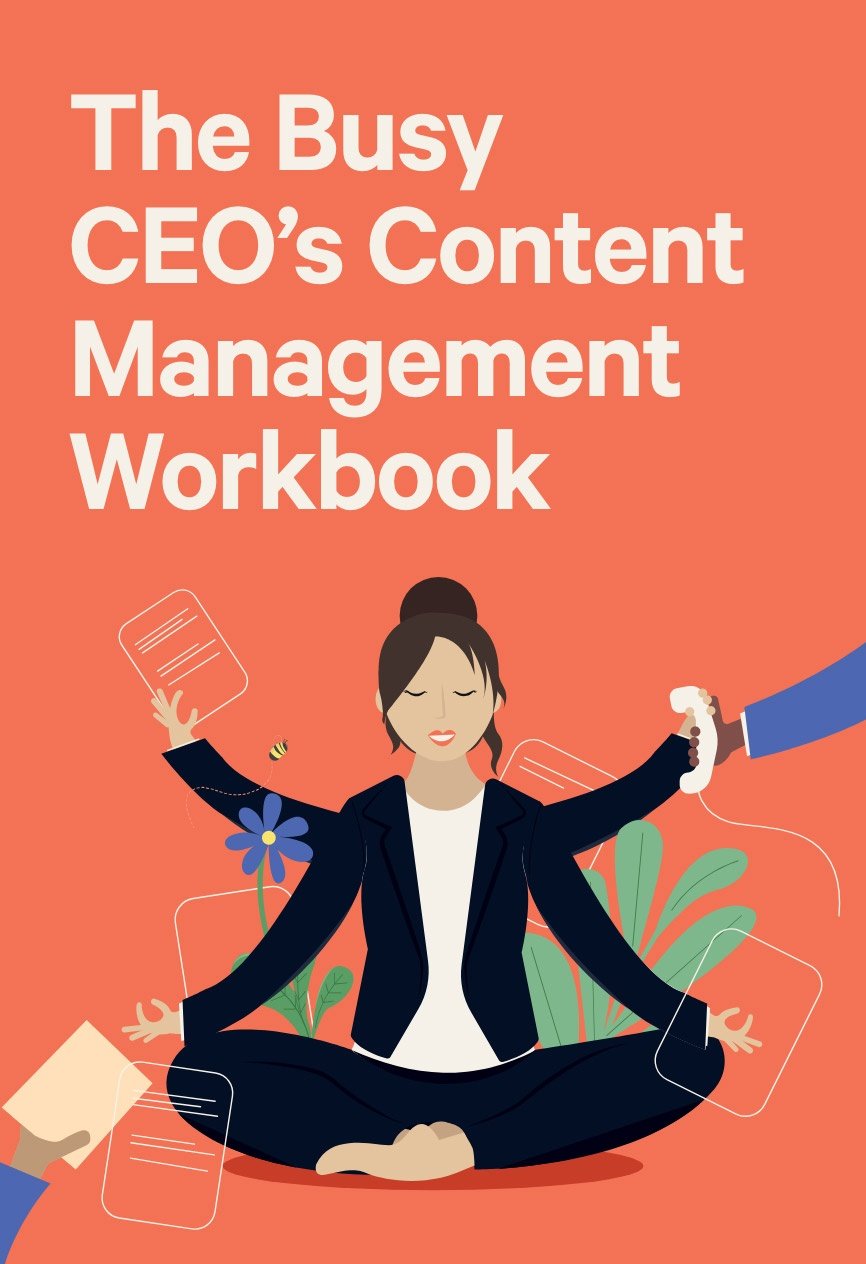 Download: The Busy CEO's Content Management Workbook
You can manage your growth content with a single Google Sheet. (Yes, really.)
This Google Sheets workbook allows you to:
Fill out and organize information about personas, your content and inventory calendar, monthly goals, keywords, email workflows, and more.
Easily collaborate with writers, marketers, clients, and designers.
Download your free workbook now.
Access The Workbook Now
Wish your company could generate
delicious content just like this

and grow your organic leads?

Let's talk.